Ways To Quickly Pay Down Those Holiday Bills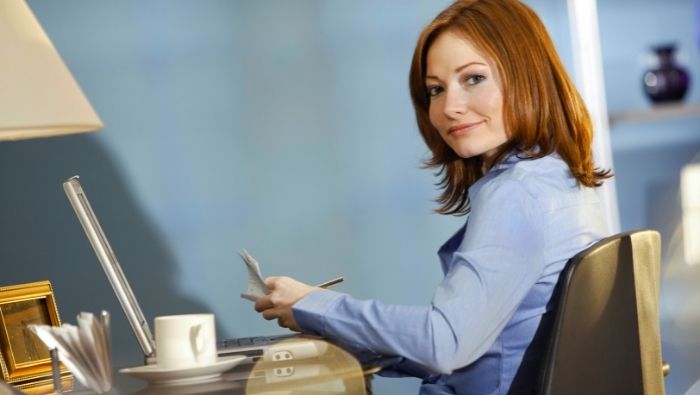 Each January, the result of holiday spending comes due for many. Why not get rid of those holiday bills sooner rather than later? Try these ways to pay down holiday bills asap so you can start putting money away for next year.
Did you start out the new year with a Christmas bill hangover? If so, you have plenty of company. I haven't seen figures for last year's spending yet, but if you ended up with $500, $600 or even $800 on your credit cards from buying gifts, you're not alone.
So what are you going to do about it? You could just keep paying the minimums, but that would take forever. Most years, the average family doesn't finish paying for their holiday gifts until May of the following year.
Or you can look for ways to quickly pay down those holiday bills.
Let's look at a couple of options.
Try a one shot solution
One way is to find a "big ticket" solution. One shot that solves the problem.
The biggest shot you can fire is to refinance your house. Not so that you can take equity out, but to reduce your monthly payment and use the monthly savings to pay the bills. Use this tool to compare mortgage rates.
Another one-shot solution is to compare home or auto insurance coverage. A change in coverage or insurance companies could save you hundreds in a hurry.
You can begin by calling your current auto insurance agent and ask if he has any suggestions. Then get comparable quotes from other companies. You could turn up serious savings! For homeowners' insurance, you'll want to contact a couple of local agents. Use this tool to compare auto insurance rates. Or learn more about lowering your homeowners insurance rate.
Sell something substantial
You could close the gap by selling something big. Maybe it's time to get rid of that wave runner in the garage or the motor home parked in the backyard.
Think back. How often do you use them? Then do the math. You could find that it's cheaper (and easier) to rent one when you want it. And, the cash for selling sure would come in handy now.
Transfer that debt to a lower rate card
Attempt to get a lower rate on your credit card. It won't solve the problem quickly, but the same monthly payment will pay down more principal if there's less going to pay interest.
Aggressively cut the food budget
Finding extra savings in your budget can be challenging, but it is possible. Typically groceries/food are the best place to find a few bucks. Because you spend about 20% or more of your money for food, cutting your grocery bill by 10 or 15% could save a significant amount.
There are a number of good ways to reduce your grocery bill. One of the best is to create a price book and begin using it. A price book is a simple little notebook where you keep track of pricing on your most common grocery items. It allows you to buy more when the item is on sale. That tactic alone could easily save 15% on your grocery bill. You'll eat the exact same food. Just pay less for it. (See also: Knowing Your Grocery Store's Sales Cycles Will Save You Hundreds.)
Eliminate food waste. The estimates vary widely, but most families end up throwing out food that can't be eaten. You'd be surprised, but it's easy to waste 10% or more. Some food goes bad before you even cook or serve it. Some turns green in the leftover trap that's the back of your refrigerator. (See 5 Ways to Reduce Food Waste by 20%.)
The first step to eliminating waste is to plan your meals and shop with a grocery list. Those impulse buys are the ones that are most likely to become food waste.
The second step is to use your leftovers intelligently. Many families are recognizing how valuable they can be. Some are even taking a serving of each dinner item and freezing their own microwave meals. Not only does that make it more likely that the leftovers will be eaten, it also removes the temptation to buy expensive fast food. (See Meal Planning Around Leftovers to Stretch the Food Budget.)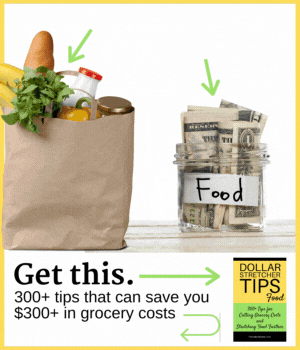 The worst way to consolidate holiday bills
Just a warning. Do not borrow money from your 401k plan to pay Christmas bills, especially if you own stocks. You may be unhappy about recent performance, but you don't want to sell shares at these prices when it's likely that they'll be much more valuable later when you retire. If you sell now, you will not benefit when the market goes up (and sooner or later it will).
Carrying more than holiday debt?
If the holiday bills merely added to an already heavy debt burden, you might want to consider getting a copy of our debt eBook bundle. It can help you create a debt payoff plan that fits both your financial situation and your lifestyle by walking you through the debt payoff options that might be available to you regardless of how much debt you have.
You can learn more about the Conquer Your Debt eBook bundle here.
About the Author
Gary Foreman is a former financial planner and purchasing manager who founded The Dollar Stretcher.com website and newsletters in 1996. He's the author of How to Conquer Debt No Matter How Much You Have and he's been featured in MSN Money, Yahoo Finance, Fox Business, The Nightly Business Report, US News Money, Credit.com and CreditCards.com.
Get better with money.
Subscribe to get a daily dose of money-saving content aimed at helping you get better with money, fix your finances, and live better for less.
Since one of the biggest hurdles to achieving financial independence is debt, subscribers get a copy of Do You Have Too Much Debt? A Checklist and Solutions for FREE!
We respect your privacy. Unsubscribe at any time.