Could Financial Problems Be Causing Your Health Troubles?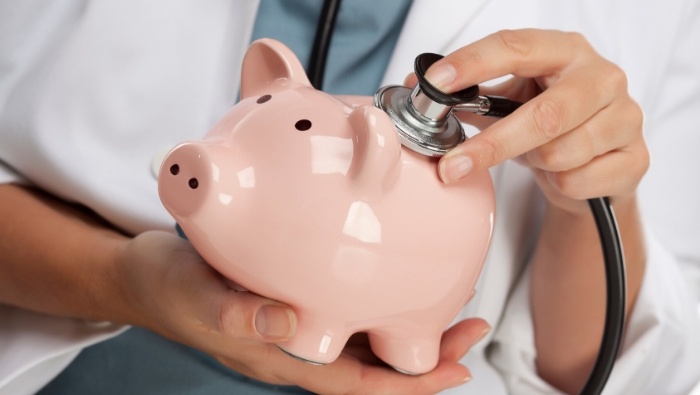 Your unhealthy finances might be having a negative effect on your physical health. What can you do to protect your physical health while healing your financial ailments?
Could money problems be causing your health problems? Doctors believe there's a link. According to a survey by the American Psychologists Association or APA, over 73% of Americans feel significant stress over money problems. WebMD.com explains how stress affects your health and ways to cope with it.
So what can you do to protect your physical health while you work your way back to better financial health?
Count your victories even if they're small ones.
Have you made all your debt payments for the last three months? Give yourself a pat on the back. Maybe even go out for cake and coffee. Celebrate the fact that you've made progress. Sure, there's a long way to go, but you're no longer staring at the starting line. You've begun the journey.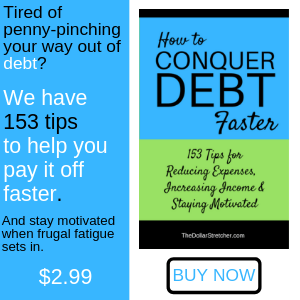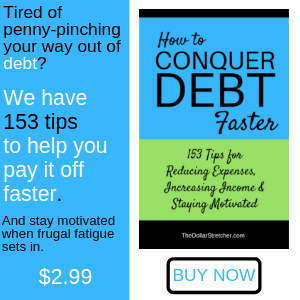 Consider your health when you make financial decisions.
Tempted to buy that new pair of shoes? The purchase might make you happy for a short time, but adding it to your credit card balance will add to your stress level, too. The time to consider that stress level is before you make the purchase.
Re-energize yourself by thinking about how far you've already come.
Is the financial stress getting you down? Causing you to think that there's no end to your problems? It happens to most of us when we get part way through a big project. You can re-energize yourself by thinking about how far you've already come. How much did you owe when you started? How much of that has already been repaid?
Start your journey to financial independence.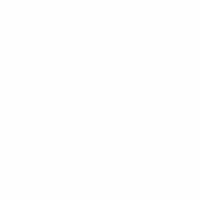 Subscribe to get money-saving content by email each day aimed at helping you live better for less, get better with money, and fix your finances so you can achieve financial independence.
Since one of the biggest hurdles to achieving financial independence is debt, subscribers get a copy of Do You Have Too Much Debt? A Checklist and Solutions for FREE!
We respect your privacy. Unsubscribe at any time.
Remind yourself why you are working so hard to overcome your financial troubles.
Keep your goals firmly in mind with pictures, journaling, or blogging about your struggles and triumphs. Visualize how much better your life will be when you are completely free of debt. There will be no more worries about unpaid bills and no more debating whether to pay this bill or buy groceries. Just imagine a life with no more feelings of guilt or despair about past mistakes.
Remember that you are not the only one struggling with financial troubles.
Reach out for support from family, friends, and online resources. You will find tons of articles to motivate and encourage you to keep going until you've reached your goals.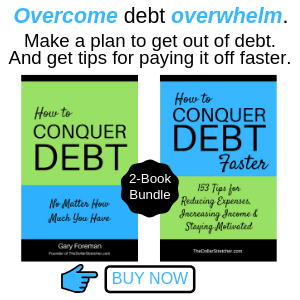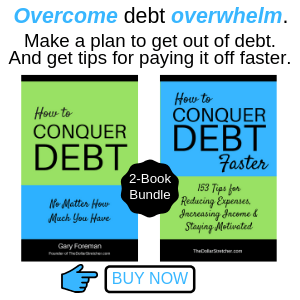 As you work to fix your finances, you can also change your lifestyle for the better. When your finances are healthy, you are too! By overcoming your money problems, you can improve your health and look forward to a healthier and wealthier financial future.
About the Author
Shaunna Privratsky became an expert in personal finance out of necessity. Between writing, reading and gardening, she is always on the lookout for bargains. Visit her at The Discount Diva.