10 Tips for Stretching Home Remodeling Dollars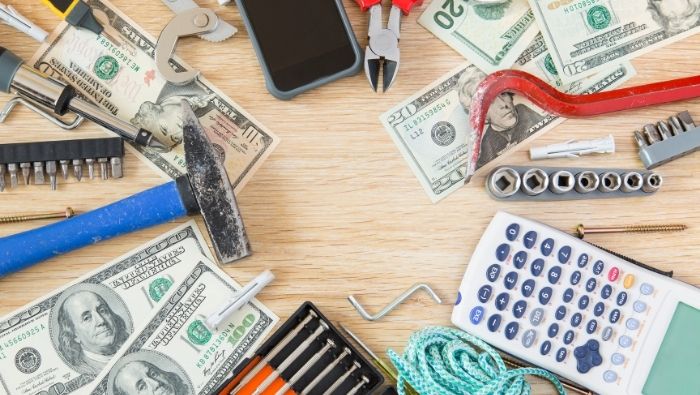 Remodeling your home doesn't come cheap. Use these tips for maximizing your home remodeling dollars.
We all want our $10,000 remodeling projects to look like a million bucks. That may be a fantasy, but there are ways to maximize your budget.
Here are 10 smart tips for making the most of your renovation dollars:
1. Stick to the plan.
Costs can race out of control if changing course in midstream forces you to tear apart completed work for major modifications. Establish a plan and stick to it.
2. Hiring design professionals can save you money.
Because of training and experience, architects, design/build contractors and other professionals can spot building solutions that amateurs miss.
It's false economy to save on professional fees while paying for your own mistakes.
3. Visualize before building.
If you have trouble envisioning how that new room will look, a model or three-dimensional computer representation can conjure up the completed project for you. A computer mouse can construct a house with amazing speed.
For instance, if you want to see how adding a third or fourth window might look, just click up modified images in a flash.
Start living better for less.
Subscribe to get money-saving content by email that can help you stretch your dollars further.
Twice each week you'll receive articles and tips that can help you free up and keep more of your hard-earned money, even on the tightest of budgets.
Subscribers receive a free copy of our eBook Little Luxuries: 130 Ways to Live Better for Less.
We respect your privacy. Unsubscribe at any time.
4. Educate yourself.
Search through magazines, books, videos, and the Internet for information about remodeling. Also, many home centers offer seminars demonstrating proper installation of tile, drywall and other building materials.
5. Avoid the domino effect.
Changes in one room inevitably affect adjacent spaces; a single-room remodeling suddenly mushrooms into a three-room mega-project.
Coordinate your plan of attack so the design of your current project will easily accommodate the needs of follow-up projects, even if they won't be started for years.
6. Become a buy-it-yourselfer.
Contractors aren't shoppers. They usually buy from a short list of distributors, and although they get discounted prices, they may tack on a service fee of 15 percent when preparing your bill.
Big savings can be achieved by buying material yourself at home centers, factory direct or through auctions, newspaper classified ads, and salvage yards.
7. Be careful what you move.
Moving non-supporting interior walls may take a relatively modest bite out of our budget. But if those walls support part of the roof or contain pipes, ducts, and wires, costs will escalate.
Also, protect serviceable floors, windows, and other architectural elements because replacements may be costly.
8. Reuse building materials.
Don't discard as rubbish all cabinets, wood flooring, millwork, doors, or windows removed during your project. These pieces may be valuable architectural salvage.
Cabinets taken from the kitchen make excellent storage bins for the garage. Solid-wood doors are easily adapted as workbench tops. Or, an aging mantel might become a folk-art treasure.
9. Don't overload systems.
Electrical wiring from the 1920's isn't even marginally adequate to carry the load required in today's electronic world.
Before remodeling, assess electrical, plumbing, and other household systems to determine their ability to handle increased demands. Upgrades may be needed.
10. Pay as you go.
Why add $500 in financing payments to your $5000 budget?
Stretch your dollars by planning renovations so you can pay for everything out-of-pocket. You can apply those savings to upgraded carpeting for your home rather than paying for plush new carpets in your creditor's homes.
If you follow some of these guidelines, then you can expect to complete your remodeling project without dipping into your personal savings.