Summertime Kitchen Energy Efficiency Tips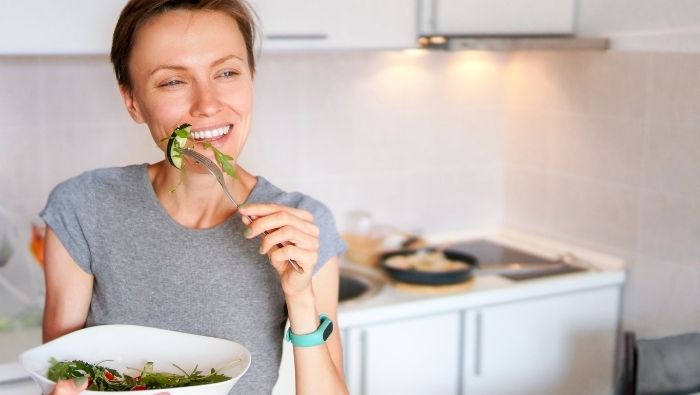 Is your budget ready for that good old summertime energy bill hike? Consider these summertime kitchen energy efficiency tips that can help you save not only on your electric, but possibly your grocery bill, too.
Summer is on the way and that means it's time to look around the house to find frugal and creative ways to reduce the cost of staying cool.
If you begin your search in the kitchen, you will discover numerous ways to save money on your electric bill and quite possibly on your grocery bill.
According to the information found at EIA.gov, refrigerators account for 3% to 5% of the energy used in a home. Air conditioning accounts for a slightly higher percentage than that. Therefore, from a frugal perspective, there's a dual benefit in reviewing the way you use your refrigerator.
There are a few refrigerator-related tips you can implement to save money during the summer.
Think smaller and fuller
First of all, if you are single or if your household is small in number, you probably do not need a really large refrigerator. If you happen to be an empty-nester, you may no longer need the large refrigerator that was once a necessity when your kids were living at home. A smaller refrigerator could save you some money. (See also: Will New Energy-Efficient Appliances Save Money?.)
Secondly, experts report that a full refrigerator operates more efficiently than one that has a minimal amount of items in it. There is nothing frugal about filling a refrigerator with more food items than you can consume or use before they spoil. All you have to do to help the efficiency of your refrigerator is place some pitchers or jugs full of water in the refrigerator.
Think before opening
It has also been noted by Home Energy Magazine that door openings account for 7% of a refrigerator's energy use.
Along those same lines, standing in front of the refrigerator with the door open while you try to decide what you want to take out will also adversely affect the efficiency of your refrigerator. Know what you want before you open the door.
Start living better for less.
Subscribe to get money-saving content by email that can help you stretch your dollars further.
Twice each week you'll receive articles and tips that can help you free up and keep more of your hard-earned money, even on the tightest of budgets.
Subscribers receive a free copy of our eBook Little Luxuries: 130 Ways to Live Better for Less.
We respect your privacy. Unsubscribe at any time.
Think alternatives
Another way to reduce the cost of cooling your home in summer is to refrain from using the oven and reduce the frequency of stovetop cooking. According to the information provided at SmarterHouse.org, using a microwave to prepare a meal will reduce energy use by about two-thirds compared to a conventional oven.
Small appliances such as a toaster oven, slow cooker and electric skillet are frugal ways to prepare meals during the summer months. Using these appliances will not heat up the kitchen so the air conditioner will not have to work harder during meal preparation time.
Cooking on an outdoor grill is an ideal way to prepare a meal without heating up the kitchen.
Think casual
Summertime is a great time to eat more casually. Casual meals usually do not require as much preparation time and may not require the use of a lot of dishes.
Reducing the frequency of using the dishwasher can help on your electric bill. And you can also reduce the amount of unnecessary heat in the kitchen by using a no heat dry option for the dishwasher.
When you are planning casual meals, consider incorporating a few "non-cooking" days into your weekly meal plans. It's frugal to eat seasonal fruits and vegetables. It's even more frugal to grow some of your own. Try some new healthy sandwich ideas or make some amazing salads several times a week instead of cooking.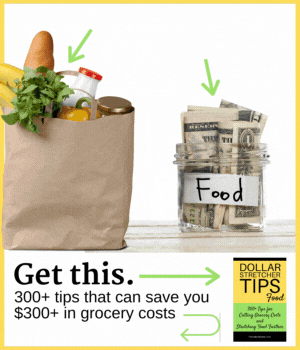 Simply by directing your attention to the kitchen, you may be able to significantly reduce your cooling cost throughout the summer.
Keep your refrigerator full and make a conscious effort to refrain from opening it frequently. Give your stove and oven a summer vacation and rely on smaller appliances that generate less heat in the kitchen. Cook outdoors if possible. Enjoy the pleasure of no-cook meals.
You may find yourself smiling all summer when you calculate what these simple changes will do to your monthly utility bill.