Renew Your Kitchen Cabinets for $100 or Less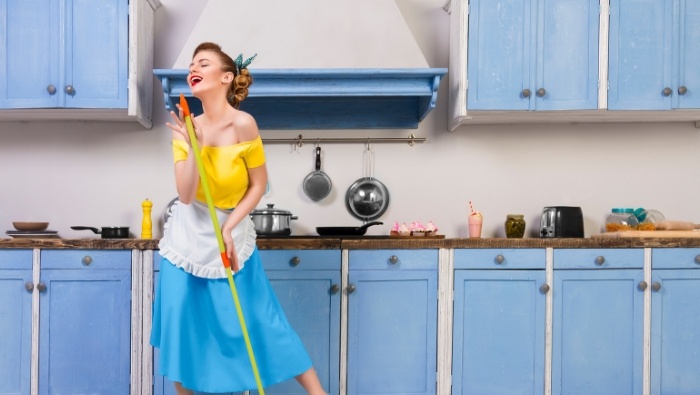 On a tight budget? An updated look for your kitchen cabinets might seem like a luxury you just can't afford. But for $100 or even less, you can renew tired kitchen cabinets and change the whole look and feel of your kitchen.
You spend most of your time in the kitchen, and it desperately needs a makeover. The average cost to remodel a kitchen is staggering at about $17,226 according to The Kitchen Remodel Price Guide at Improvenet.com. Just refacing the cabinets runs a whopping $6,346! So the idea that you can renew kitchen cabinets for $100 might sound absurd.
However, you are not resigned to living with dingy, outdated cupboards because you aren't independently wealthy or able to take out a huge loan. There is hope! You can change the whole look and feel of your kitchen by renewing your kitchen cabinets, and it doesn't have to cost a fortune.
How to Renew Kitchen Cabinets in 10 Inexpensive Steps
I recently updated my kitchen by painting my cabinets, and it cost less than $100. Since my floor is black and white tiles, I went with black on bottom and white on top. There are many ways to update your cabinets. Here are some tips to make it easy and affordable.
1. Pick your style, theme or color.
You might want to stain your cabinets a darker or lighter color or paint them. There are exciting new trends in kitchen design, including classic white, bold black, or even a two-tone look, like I created. Gray is emerging as a strong neutral and some people are incorporating colors like sage green, yellow, or even red into their kitchens. No matter what you choose, renewing the cabinets is a perfect place to start.
2. Once you've chosen a style, clean your cabinets.
Even with normal cleaning, they tend to attract a buildup of cooking grease and hand oils. A great inexpensive cleaner is a solution of vinegar and a few drops of dishwashing soap. (The vinegar smell disappears after a few moments.)
Start living better for less.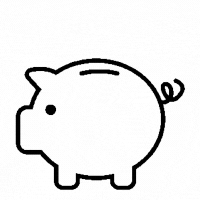 Subscribe to get money-saving content by email that can help you stretch your dollars further.
Twice each week you'll receive articles and tips that can help you free up and keep more of your hard-earned money, even on the tightest of budgets.
Subscribers receive a free copy of our eBook Little Luxuries: 130 Ways to Live Better for Less.
We respect your privacy. Unsubscribe at any time.
3. Take off the handles.
If you want to update them, you can find new ones for around $1 a piece at discount centers, home improvement stores or online. Another great resource is Habitat for Humanity's ReStore, where you can buy hardware, handles, and other home improvement items at a fraction of the cost. Or you can spray paint your handles in a pleasing new color.
4. Next, sand the doors.
If you are re-staining the wood, you want to remove the top coat and get down to bare wood. If painting, just knock down the glossy surface, so the paint can grip better.
5. If you chose to stain your cupboards, go ahead and apply the stain.
Dark cherry is quite popular, as well as maple. Once the stain is completely dry, apply a clear coat of polyurethane. This protects the finish and also keeps it clean.
6. If you are painting, apply a primer coat.
This will keep the top coat from peeling or chipping off.
7. Once the primer is dry, apply a thin coat of paint.
Don't worry about streaks; they will disappear with a second or third coat. It is better to paint a few thin coats than a thick one that tends to drip. Flat-face doors can be painted with a roller, or use a paintbrush to get into all the nooks and crannies.
8. Take the doors off for the final coat of paint.
Take off the hinges as well. If they need updating, spray paint them to match your handles.
9. When the final coat is dry, reattach the doors and the handles.
Then spray or paint a clear finish to help seal the paint and make it easy to keep clean. I chose a clear glossy spray paint for $3.68 per can at Walmart. They also carry a satin finish or flat if that is what you prefer.
10. Don't put down your paint brushes yet!
Now that your cabinets look fabulous, give a fresh feel to the whole room with a new coat of paint. You can choose a nice neutral or go with a bold contrasting color. Or just paint one wall a new accent color. Finish with a few accessories to give your kitchen a fresh new look.
A cost breakdown of renewing kitchen cabinets
This is how much it cost to renew my kitchen cabinets:
I got new handles with an $89 value totally free with a rebate at Menards. Then I purchased two gallons of paint, one black and one white, along with paintbrushes and several cans of clear spray paint. I already had some primer paint, so repainting and renewing my kitchen cabinets came in under $65.
Here's how you can do it too, even if you don't luck out with free handles. Watch for sales on cabinet hardware or shop at ReStore. Or simply update your existing handles with a can of spray paint for under $4.
A can of paint runs about $20 to $25. I really like Walmart's ColorPlace® brand, which comes in basic colors like white, black, and gray or can be mixed to any color you want. My latest gallon was only $17!
I get my paintbrushes from The Dollar Store. Several come in a pack. Then I can just throw them away when I'm done with the project. Some people prefer an expensive, quality brush that they clean out and reuse.
A few kitchen cabinet painting tips
Here are a few more tips to make your painting project go smoothly: Wearing rubber gloves keeps your hands clean. A huge box of 100 gloves is only $5 at Walmart. Also, if you are interrupted when you are painting, you can put your wet paintbrush in a plastic bag and wrap it tightly to keep excess air out. Then when you come back to your project, it is ready to go.
Updating your kitchen may seem like a daunting or impossibly expensive task, but by renewing your kitchen cabinets with stain or paint, you can have the look of a whole new kitchen for under $100!
About the Author
Shaunna Privratsky became an expert in personal finance out of necessity. Between writing, reading and gardening, she is always on the lookout for bargains. Visit her at The Discount Diva.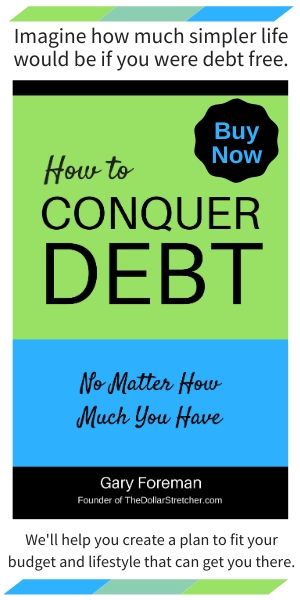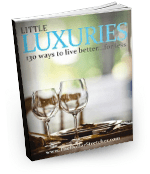 Subscribe to The Dollar Stretcher, our free twice-weekly newsletter aimed at helping you live better for less on the money you already have!
Subscribers get a copy of our ebook Little Luxuries: 130 Ways to Live Better...For Less for FREE!