10 Tips for Remodeling a Bathroom on a Budget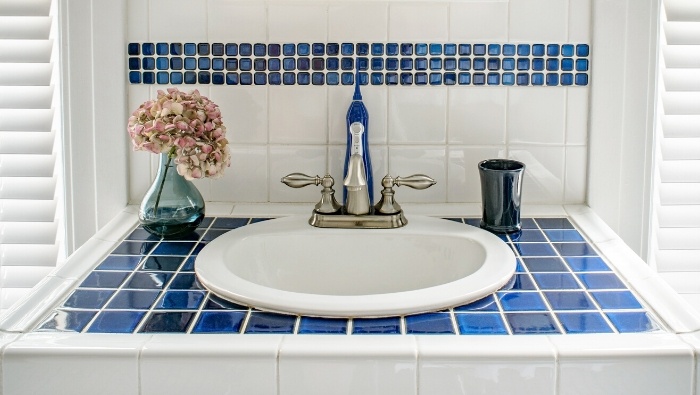 Don't think you have it in your budget to update your outdated bathroom? Think again. It's more affordable (and easier!) than you think if you use these cost-saving measures.
Though it's smaller than most rooms in your home, bathroom renovations tend to be pricier than one might think. Even if you're remodeling with the help of a bathroom renovation company, you should do as much of the legwork as you can. Here are some cost-saving measures and tips for remodeling a bathroom on a budget:
1. Old Becomes New
It's expensive to completely replace immovable items of your bathroom like a sink or tub. Instead, swap out components or fixtures like shower curtains, shower heads, or sink handles with new ones. It'll modernize your bathroom without overhauling it from top to bottom.
2. Strategic Tile Design
If you've found the tile design of your dreams but it's too costly, you can use it as an occasional accent among a more basic tile. The cheaper tiles will make the artistic tiles pop, and it'll add a subtlety to your renovation design. Adhesive tiles are much easier to install.
Start living better for less.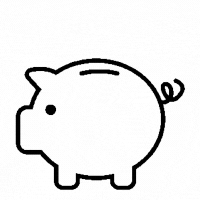 Subscribe to get money-saving content by email that can help you stretch your dollars further.
Twice each week you'll receive articles and tips that can help you free up and keep more of your hard-earned money, even on the tightest of budgets.
Subscribers receive a free copy of our eBook Little Luxuries: 130 Ways to Live Better for Less.
We respect your privacy. Unsubscribe at any time.
3. Painting a New Look
One of the most affordable ways to give your bathroom a face lift is a fresh paint job. Seal off all fixtures and furniture, which is harder than it looks in a tight space. To avoid moisture-related problems with mold and mildew, opt for high-quality paint with a satin finish.
4. Another Man's Discarded Vanity Is…
As long as you're smart about it, buying used or "upcycled" bathroom items can save you a ton of money. Websites like Craigslist, Kijiji or Etsy have listings specific to fixtures, vanities, showerheads, etc. Before purchasing, ask to inspect the item first for any cracks or flaws.
5. Countertops: The Next Big DIY Trend
If you'd rather not splurge on granite or marble countertops, you can get creative by repurposing old furniture, like dressers or tables, as a sink pedestal. Simply cut holes in the furniture to allow for plumbing and a sink insert. Voila, you have a vintage-inspired sink!
6. Embellishing Instead of Replacing
Accent pieces are a great way to modernize your bathroom without the headache of removing and installing infrastructure. A bathroom-friendly rug, a new toilet seat, flowerpots, candle stands or other decorations can add personality to any bathroom.
7. Household Items as Decorations
If you're especially crafty or recently jumped on the DIY bandwagon, you can find practical uses for household items you probably otherwise would've discarded. For example, a PVC pipe or an old cake dish, refurbished to match your bathroom's design, can make for creative storage on your countertop or in your bathroom closet.
8. Replace the Caulk and Grout
An easy way to enhance your bathroom is to replace the grimy caulk around your tub and sink and grout between your tiles. To do so, you need replacement grout, sealant, a grout saw, and a caulking gun. Or you can thoroughly clean the grout or dye it to freshen it up.
9. Water-Efficient Bathroom
As toilet usage represents 30% of your home's water usage, high-efficiency and dual-flush toilets reduce your output significantly. Water-efficient sinks and shower heads will also help you to conserve water and save money on your water bills.
10. Be Creative with Your Lighting
Instead of overhauling the electrical system, you can add subtle lighting accents to help brighten up your bathroom. The infusion of candles and standing lamps are a great alternative. An old candle holder can make for a cost-effective, creative wall scone.