An Insider's View on Kitchen Appliance Deals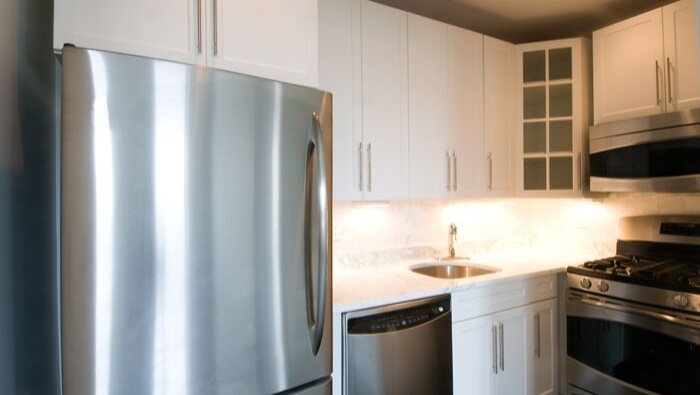 Who better to know how to score a great deal on kitchen appliances than a kitchen appliance salesperson? This insider shares her best tips for getting great deals on major appliances that best meet your needs.
I once worked for a major department store selling large kitchen appliances. The majority of my experiences with customers consisted of my educating them on most appliances. Using an appliance doesn't mean that you know everything about it. An insider's view can help you to get the best deals when shopping for big ticket appliances.
Preparation Is Key
What you need is to have a basic understanding of the appliance you're shopping for, which will give you a good starting point. Making a list to bring with you is a good idea, as it shows the associate you've already done some research. Essentially, if you come in with a basic plan, it's highly likely that you'll receive the best deal possible.
Skip the Upgrades
Because there are so many bells and whistles available nowadays, it's easy to get caught up in these extra perks. Avoid them because they are costly. In order to understand your needs, the sales associate should ask you a number of questions, so they can find you the perfect appliance.
How much/often will you be using the appliance? It's best to spend a little more on appliances that are used every day like refrigerators.
Is an Energy Star rating important? Savings can be substantial over time.
What size do you need? There really isn't a standard size on most kitchen appliances, making it necessary for you to bring all measurements with you.
When do you need it delivered? While most appliances are delivered within a few days, some may not be available for a few weeks or even longer.
What color do you want? Some colors cost more.
Start living better for less.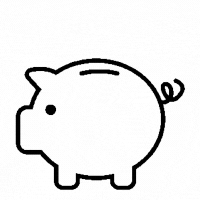 Subscribe to get money-saving content by email that can help you stretch your dollars further.
Twice each week you'll receive articles and tips that can help you free up and keep more of your hard-earned money, even on the tightest of budgets.
Subscribers receive a free copy of our eBook Little Luxuries: 130 Ways to Live Better for Less.
We respect your privacy. Unsubscribe at any time.
Getting the Best Deal
The last thing any store wants is to lose a customer; there's simply too much competition out there. And although most big box stores empower their associates by giving them the authority to make certain deals in the name of customer satisfaction, there is a bottom line to what an associate can offer.
Negotiate
Is your appliance already on sale? Ask if they're willing to go lower, especially if it's only 5% or 10% off (10% as a sales price is standard). The best way to get more of a discount is to simply ask the associate. If they can't go lower on the price, ask for free delivery.
Take advantage of sales
Most stores have regular sales throughout the year, so ask when they offer their best deals, which tells the associate you're looking for the absolute best deal possible. When is the best time of the year to buy? It's November and December, with Black Friday offering the absolute best deals. Labor Day, Memorial Day, and Presidents Day also offer huge savings.
Ask about floor models
If you see a floor model for sale, ask how long it's been there, as well as if it was a return. If it was returned, ask for the details and the return policy on floor models. If it has a dent, which is purely cosmetic, you can save at least 15%.
Buy last year's top rated models
One of my favorite ways to save money when buying large kitchen appliances is to buy last year's top rated model. Expect to save a minimum of 20% simply because the store considers it to be an outdated model. If you ask, you may get another 5% to 10% off this already discounted price.
Found the Perfect Appliance?
Great! Now it's time to set up your delivery and installation if required. A delivery fee can cost anywhere from $35 to $75. If the appliance is extremely heavy, it may be worth the cost, but you can always pick it up for free. Most stores work with an appliance installer, so these fees will vary. Knowing how much it costs to install a particular appliance is going to be very beneficial for you at this point.
Good to Know
Don't put too much emphasis on the brand name. While some top brands are well-known for making a great dishwasher, that same brand may not make the best stove. Also, if you happen to be remodeling or buying for an apartment building, let the associate know upfront, so they can offer you the best buying in bulk deals. And yes, stores still price match, so take advantage.
About the Author
Laura Foor is a freelance writer who specializes in writing quality articles for online publication for 6+ years. Graduating from UCB with a degree in Environmental Sciences in 2009, she also works part time as a Farmers Market manager where she focuses on healthy food education.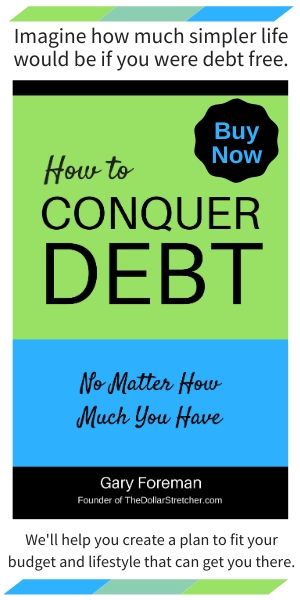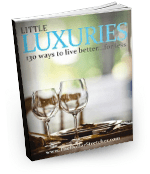 Subscribe to The Dollar Stretcher, our free twice-weekly newsletter aimed at helping you live better for less on the money you already have!
Subscribers get a copy of our ebook Little Luxuries: 130 Ways to Live Better...For Less for FREE!