How to Clean and Care for Laminate Floors on the Cheap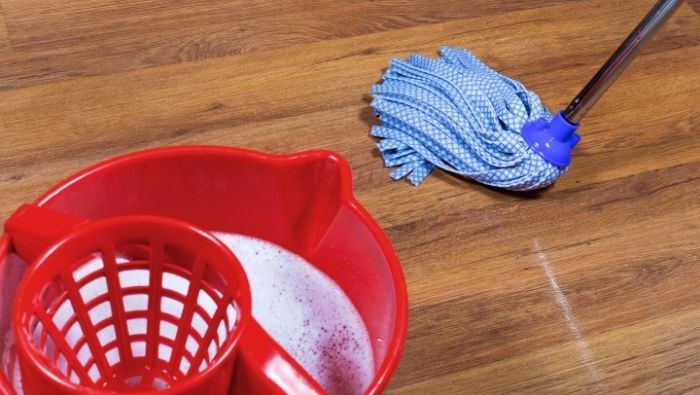 Keep laminate flooring looking it's best without busting your budget. Our frugal readers share their most effective tips for cleaning and caring for laminate floors.
Dear Dollar Stretcher,
We just installed a new laminate floor in our entry/kitchen area. Do any of your readers have a suggestion for an inexpensive cleaner or tips for how to clean laminate floors without using a pricey mop? The salesman wanted us to buy a $12 bottle of spray cleaner and a $30 special mop! He said we should not use anything with a water base, because it would leave a film or spots.
What is the best cleaner for laminate floors that is reasonably priced? Or can I make my own?
Karen
Vinegar and Water Cleans Laminates
I recently had a Shaw laminate floor installed in my kitchen. I called their customer service representative to ask the best way to clean their flooring. She told me to use 1/4 cup of vinegar and put it in a 30 to 32 ounce empty spray bottle filled with plain water.
I purchased a terry mop cover that has elastic all around it from Home Depot, which I dampen with water and place on a Swiffer dry mop head. I then spray the floor (a small area at a time) with the vinegar/water solution and then wipe it up with the damp terry mop. It does a good job. There is no streaking, and you are using very little water on the floor.
Anna Marie
Swear by Swiffer
I have laminate flooring in my kitchen/dining room. I use the Swiffer WetJet System with their wood floor cleaner. It lasts forever!
Also good to use on laminate floors is a "miracle fiber" mop. It comes with two miracle fiber pads. Run one under running water, wring it out, adhere it to the mop, and it does a wonderful job. These can be washed in the washing machine and used over and over.
Denise in New Bern, NC
Start living better for less.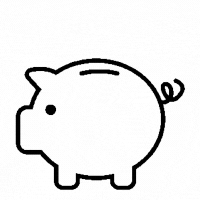 Subscribe to get money-saving content by email that can help you stretch your dollars further.
Twice each week you'll receive articles and tips that can help you free up and keep more of your hard-earned money, even on the tightest of budgets.
Subscribers receive a free copy of our eBook Little Luxuries: 130 Ways to Live Better for Less.
We respect your privacy. Unsubscribe at any time.
Hot Water Is Best Laminate Floor Cleaner
Our laminate floor (Pergo) installer gave us the opposite advice. He suggested using only water. Checking his advice, I used a variety of cleaners on small portions of the floor and found that water was the only thing that didn't leave the floor streaky, sticky or otherwise unclean.
Now, hot water is all that is needed to keep our kitchen floor looking great!
Darcy
Inexpensive Homemade Cleaner
To make laminate floor cleaner, mix 1/3 white vinegar, 1/3 rubbing alcohol, 1/3 water, and 3 drops dishwashing liquid for a quart total. For best results, wipe off quickly.
Fred
Better Than Laminate Recommended Floor Cleaner
I have Pergo brand laminate floors in the kitchen and dining area. They get quite dirty very quickly. I use a mixture of vinegar, rubbing alcohol, and water (equal parts) for mopping. The floors dry spot-free. They also dry rather quickly, reducing the possibility of people tracking through the wet floor.
I think my floors look better using this mixture than they do when I purchase the expensive recommended brand cleaner.
Liz
Try Windex for Laminate Floors
We recently had a laminate floor put in our kitchen, laundry room and powder room. The installer told me to use Windex to clean it. The ammonia in the window cleaner allows it to dry quickly.
After sweeping or vacuuming, I spray the Windex on a small area and then use a dry Swiffer sheet (or a paper towel) attached to my Swiffer mop to clean the area. This method lets me clean as big or as small an area as I want to without getting out a mop and bucket and committing to washing the entire floor! I buy the economy size Windex at a restaurant supply store and use it to refill my spray bottle, which saves money as well.
Nancy in IL
Laminates Love Microfibers
I had a terrible time keeping my laminate floor looking good. At last, I have learned the secret. I bought a mop with a microfiber pad from DonAslett.com.
With microfiber, you do not need any cleaner at all. It is simply amazing! You can also use it to clean windows, mirrors, countertops, sinks, etc. From the same website, I also bought a bottle of floor cleaner. You add a couple of ounces to a spray bottle and dilute it with water. Since I have been using microfiber, I only use the cleaner occasionally. A bottle should last me about a year for cleaning laminate floors.
Chrissy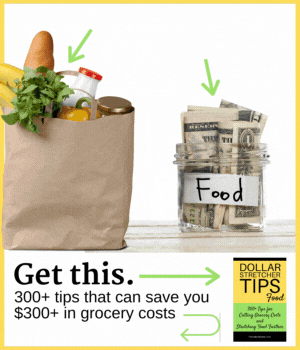 Call the Avon Lady
Since I got my laminate floors in the kitchen and adjoining family room (big area), I have used Avon Bubble bath. You can use that stuff for so many things. Does a great job on chandeliers also. Just ask an Avon lady for a printout of what you can use it for. Or maybe it is on their site.
Arlene
Know the Trick
There is a trick to washing laminate flooring. You have to use a cellulose sponge mop. No other will do as this kind is very absorbent. You also cannot leave any water on the floor. Wring out the mop as dry as you can and sponge mop the floor.
There also is nothing wrong with vinegar and water. No need to buy expensive laminate floor cleaners.
Arlene
Add a Little Lysol
I use a splash of vinegar, a splash of Lysol disinfectant, and plain water in a spray bottle. Then I just spray an area, mop and let dry. My floors look great!
LaDonna