How the Habitat ReStore Can Reduce Home Improvement Costs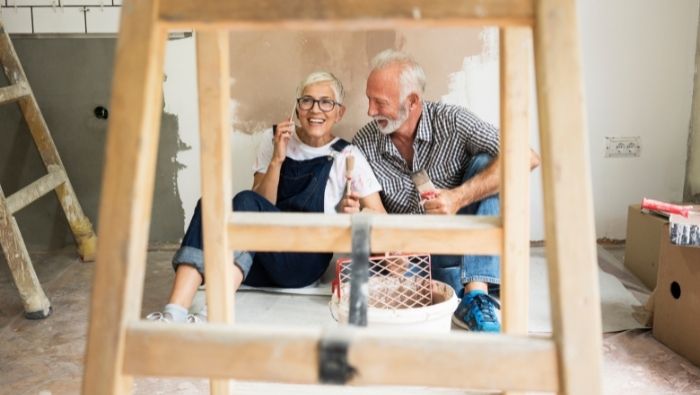 Saving money and recycling go hand-in-hand when donating to and buying from the Habitat ReStore for your home improvement projects.
You may have heard of the Habitat for Humanity program. If you're lucky, there may even be a nearby Habitat program where you live, and perhaps a Habitat ReStore, also. Habitat for Humanity builds homes for low-income people, selling them at a discounted price with low interest loans. Numerous fundraising projects are a big part of how the Habitat program is subsidized. The ReStores around the United States and Canada have become a growing part of the Habitat program and its financial structure.
If you enjoy wandering through the home improvement centers in your town, gathering ideas for home problem-solving and new home projects, and you savor the bargains you discover at thrift shops, then you will absolutely love sauntering through the Habitat ReStore and snatching up the treasures that you find. Habitat stores are staffed mainly by volunteers. They're stocked with donated items.
The commitment to recycling is the cornerstone of the Habitat ReStore program.
Ed Begley, Jr., actor and environmentalist, says, "Recycling just seems like the right thing to do. It makes us responsible for the messes that we make. It's all about picking up after you, not shoving our trash in oceans and streams. We might as well reuse it before we lose it."
The Habitat ReStores are a true model of responsible recycling as they actively promote reusing building and other home-related materials. According to the website of a Habitat ReStore in a small Midwestern college town, "The ReStore assures that over 200 tons of material never make it to the landfill each year." That's a rather impressive statistic.
Start living better for less.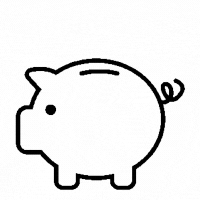 Subscribe to get money-saving content by email that can help you stretch your dollars further.
Twice each week you'll receive articles and tips that can help you free up and keep more of your hard-earned money, even on the tightest of budgets.
Subscribers receive a free copy of our eBook Little Luxuries: 130 Ways to Live Better for Less.
We respect your privacy. Unsubscribe at any time.
Your Habitat ReStore specializes in selling donated goods.
ReStore merchandise comes from individuals like you with unsold items from garage or estate sales and from large corporate donors, as well as leftover materials from Habitat homes built.
Habitat for Humanity is equipped with trucks and heavy lifting tools to pick up larger or difficult-to-transport items, such as refrigerators and dining room table sets. Habitat makes it very easy for you to donate items that you no longer need.
If you see something you want to purchase from the Habitat store, grab it now; someone else may have purchased it by tomorrow.
Each Habitat store looks different, but sells the same types of products.
Expect to find items like building material, cans of paint and stain, tile, furniture, tools, kitchen cupboards, cookware, toilets and sinks, home décor and knick-knacks, gardening needs, and appliances like washers, dryers and dishwashers, and electronics like TVs and computers. Some stores sell nuts and bolts by the ounce, which is a great deal if you only need one of something.
And, don't be surprised if you spot unexpected items like a copier, fireplace tools, a wood burning stove, bicycles, or a lawnmower.
Habitat ReStore prices are amazingly affordable.
Talk with other shoppers as you wander through the Habitat ReStore and you will hear stories of incredible finds.
One woman states that she purchased a solid wooden exterior door with window that opens into a screen for outside her detached garage that looks as good as new for only $25. The lock for it was an additional $3. Her local home improvement center sells a comparable door for nearly $200. She also purchased a short piece of gutter for a dollar.
She also spotted a nearly new 44-piece dish set for only $4. A similar set from a major retailer would cost several hundred dollars.
It's easy to find a Habitat ReStore near you.
Numerous Habitat ReStores can be found in 48 states, as well as in Canada. To see locations of Habitat ReStores, visit Habitat.org. Look under "locations." Click on your state and then on a town in your area. You will find the address, phone number, and possibly the store hours, directions, and a map. You'll notice that Habitat has an online store as well. It sells new items, including clothing, and helps support the Habitat for Humanity program.
Make it a habit to visit the Habitat ReStore. You'll be pleased with yourself. Saving money and recycling go hand-in-hand when donating to and buying from the Habitat ReStore in your neighborhood.