House Sharing with Another Single Mother with Kids (Tips and Advice)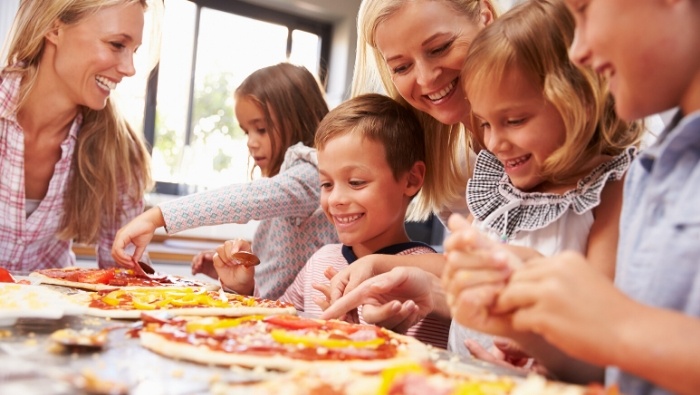 Could living with another single mom and her kids help you make ends meet? Here are some things to consider before house sharing with another family.
Dear Gary,
I am a newly single mom trying to make ends meet. My ex and I agreed that I would stay in the house with our two young kids, so as not to disrupt their lives any more than we already have. Even though he is paying everything agreed upon in our divorce settlement, it simply is not enough to support two households.
I have been considering looking for another single mom and kids to share housing with. Or perhaps a retired woman looking to share expenses would work. What is the best way to make such a living arrangement work? What "house rules" should we put in place to make it a pleasant living arrangement for all of us? And how do I screen candidates? Any advice would be great.
A Single Mom in FL
House Sharing with Another Single Mom with Kids
We asked readers to share any tips they have for successful house sharing, especially single moms who have lived wiht another single mom and her kids. Here is what they had to share:
Share Your Expectations
Dedicate a food shelf in the pantry and fridge, so no one eats the other's food. Make a chore chart, so everyone knows who is responsible for what on any given day. Split the cost of everything like cleaning supplies, electric, and water. Set aside a small area for a garden in the yard.
Barbara
Start living better for less.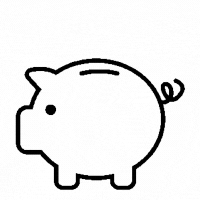 Subscribe to get money-saving content by email that can help you stretch your dollars further.
Twice each week you'll receive articles and tips that can help you free up and keep more of your hard-earned money, even on the tightest of budgets.
Subscribers receive a free copy of our eBook Little Luxuries: 130 Ways to Live Better for Less.
We respect your privacy. Unsubscribe at any time.
Am I a Landlord Or Just Sharing Space?
I would start by asking your best girlfriends and your sisters. There are things you should think about before considering adding a person to your home. Sometimes they have a perspective that is hard for us to be aware of on our own. They know you best and would be able to point out things that will be important to you to discuss at your screening meetings. They also might know someone suitable who is looking for a similar situation.
Is this person going to be a tenant or a roommate? You need to decide this first before beginning your screening. If you will be acting as landlord, you can make a lot more rules/requirements on their behavior in your home, but if you are equal roommates, then you'll need to sit down and hash out a roommate agreement, subject to periodic review and potential changes as needs, perception, and familiarity grow.
Will this be a temporary or permanent lifestyle change? The timeline will also influence your selection. If you expect it to be long term, then another single mom might be appropriate, as she will want her kids to have some stability. If it's just short term, then you might consider an older woman who is transitioning to a new town or newly divorced or widowed, needing to be around a family atmosphere while she finds her feet.
Decide what the atmosphere should be like for you and your kids. In my home, when I was raising kids on my own, and having come from an abusive home growing up, my house motto was always, "This home will be a safe place." That meant no violent television, no disrespectful talk between my kids, no name-calling, no mean attitudes, etc. Any subject was open for discussion and everyone in the discussion took turns speaking and reflecting back their understanding of the other's point of view. Yes, it was time consuming, but it was vital to me that whatever happened "out there" would not poison the atmosphere in our home.
If you have a conviction like that, then you'll need to know what that looks like to you and how that will direct your search for a person who is a good fit for the environment you want in your home.
Do you want to specify ages or genders of children or their single parent? For a time, I had a male roommate who only had his kids on the weekend and that was a good fit for us. Do you want someone with a similar parenting style or are your kids okay with someone who indulges their kids more or less than what you do with yours?
Do you want to specify that the single parent must not have a "crazy ex" who is going to show up or call in the wee hours and make life uncomfortable? Do you want only someone who works full time or only someone who is retired so they're around a lot? How about someone who is willing to switch off babysitting, so you both are able to have a social life? Do you want someone who wants to share family meals and become a friend/one big family, or someone who is more reserved?
Whatever you decide, if you go for it, ensure you have a meeting set up before they sign any agreement to work out the basics and then set up regular check-in meetings to update your agreement if something isn't working for either of you or as your relationship changes. Keeping clear on things is the key to a smooth co-habitation situation.
Betina
Boundaries Important for Shared Housing
I feel for this young mom. I recommend finding a single, mature woman who is employed in a stable job. Definitely do a background and credit check, and make clear boundaries for her kids to follow as well as the renter.
Diane
Share Common, But Keep Personal Spaces Separate
Last year, my son was looking to rent a house or apartment and found the cost of rent, utilities, etc. in an Illinois city running $1200 to $1500 per month. He was discussing his search with a friend who owned his own home. The friend offered to rent out one of his four bedrooms, a private bathroom, and shared spaces for $500 a month. Each buys their own food and prepares their own meals. However, they do share some common meals when their schedules permit.
They also help each other out when circumstances present. Examples include transportation when a vehicle is in for servicing and sharing tools or appliances one has but the other does not, and sharing skills one has but the other does not. This really helps the owner with his mortgage payment and my son with his expenditures as well. He recently paid off his student loans four years early. It is necessary for them to each respect the other and to keep their personal spaces separate. The master bath and bedroom are at one end of the home, and my son's room and bath are at the other with shared spaces in between.
Denise
Here's a Creative Housing Alternative
I got this idea after nearly losing my home when unreliable people moved out in the middle of the night. I contacted a few special needs associations close to my home and soon found out that there were special needs individuals that required a nice suite with a few amenities. Their caregivers look after them and everything they need including paying bills, rent, groceries, and house cleaning. Many caregivers are paid to stay overnight and almost all of the individuals are out working and doing various activities during the day. A separate entrance is most agreeable and most special needs individuals stay for a long time in one place. If you can't have a separate entrance, usually the back door and a basement suite works.
I asked a lot of questions and asked for someone that was non-violent. One fellow stayed for three years and never caused a problem. In fact, he loved to garden and I was the recipient of a lot of tomatoes! His caregiver picked him up in the morning and brought him home after work. Then another caregiver came in the evening and stayed overnight. I purchased a hide-a-bed sofa for the caregiver, and they were fine with that accommodation. I was able to keep and maintain my home with no more problems from irresponsible tenants.
Karen K.
Help from Across the Pond
I'm really sorry to hear you've been through such upheaval. With regard to sharing, are there any house sharing projects/agencies you could look up? Not sure if the US has them, but there's a Co-op Housing Project that is starting here in England. You tell them what you need and they match you up with people who can offer that and with needs that don't clash (hopefully). You contact the prospective sharers and discuss the details. Ask other people who share for advice about realistic expectations. Another option is to rent a spare bedroom to a well-behaved student who could babysit.
Rachel
Don't Do Shared Housing!
You need to put any house rules into writing and get them signed by prospective tenant. You need to cover how much rent, utilities, cable, etc. is covered, when the rent is due, and how much notice you need to give each other when moving out. You also need to establish rules about smoking, drinking, and drug usage. Establish a quiet time. Also, consider rules about company of opposite gender and whether overnight guests are permitted or not. Will pets be allowed? You need to establish who does what and whether you are sharing food or not.
I suggest you watch Judge Judy whenever you can. You will see issues that you never imagined. In my opinion and from my two attempts at a roommate situation, don't bring another person into your house.
Sharon
Check Out This Helpful Website
CoAbode.org was specifically created for this situation.
Wendy