Frugal Fast Fall Home Fix-Ups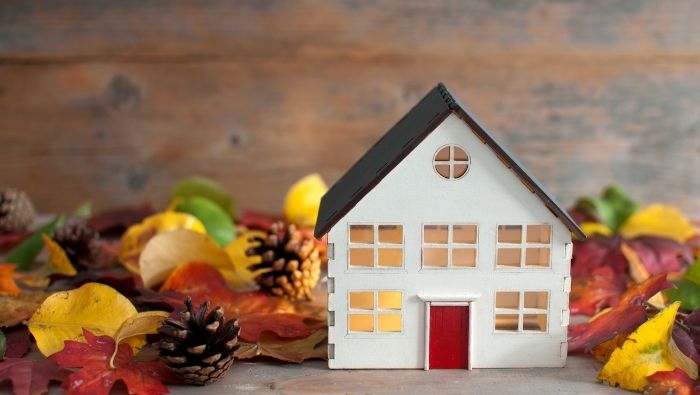 Fall is the time to fine-tune your home before the cold sets in. Take advantage of the last days of warm weather and perform these home fix-ups.
The trees are a burning cauldron of color, like a dying fire giving one last gasp. Winter reaches out with icy fingers to frost the branches with a hint of what is to come.
Now is the perfect time for some fast fall home fix-ups to ensure a cozy winter.
Caulking is easier than ever
Caulking comes in a clear, paint-able formula for exterior use, in the traditional caulking tubes, or in easy squeeze tubes for small areas.
Just fixing tiny cracks near windows and doors can significantly reduce your heating bill during the cold months. Check exterior walls and the foundation for any gaps or spaces and fill those as well.
Check your gutters and make sure they are clear of leaves, branches, and dirt
A clogged gutter causes all kinds of problems, including ice dams, where the rainwater or melting snow has no where to go, so it backs up under the shingles. This leads to leaks, water damage, and maybe even the need for a whole new roof. 
Cleaning the gutters in the fall and again in the spring ensures the water and melting snow goes where it is supposed to go.
Start living better for less.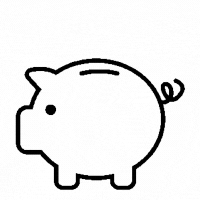 Subscribe to get money-saving content by email that can help you stretch your dollars further.
Twice each week you'll receive articles and tips that can help you free up and keep more of your hard-earned money, even on the tightest of budgets.
Subscribers receive a free copy of our eBook Little Luxuries: 130 Ways to Live Better for Less.
We respect your privacy. Unsubscribe at any time.
Raking leaves can be a fun family activity
Gather plenty of rakes, large bags, some inexpensive or old gloves, and add some boisterous music. The leaves will be bagged in no time, with the kids begging for more.
Head over to your neighbors if you want to extend the fun.
Save a few leftover leaves
They make excellent mulch to cover vulnerable plants and the roots of shrubs. Damp newspaper helps keep the leaves in place.
Leaves make beautiful decorations to brighten dreary days. Collect colorful examples and mount on construction paper. You can create collages or showcase a single brilliant leaf.
Another easy decoration is a fall wreath
Purchase an inexpensive foam wreath that can be found at craft stores and discount outlets. Use craft or hot glue to attach leaves. Finish with a gold or brown velvet bow.
You can dress it up as much as you like with mini pumpkins, tiny scarecrows, baby corn, or other gourds.
Mow the grass one more time before the snow flies
Long grass can mold and cause your lawn to die over the winter.
This is an excellent time to fertilize the lawn as well. Check with your local garden center for specific needs for your area.
Cover your windows with plastic
You can do this from the inside or outside. Applying heat, like from a hair dryer, will shrink the plastic to form a tight seal.
Most window kits costs less than five dollars per large window and can save hundreds of dollars over the winter.
If you're organizing your garage or shed for the winter, don't forget to look up
Over 80% of space is wasted in garages. One easy way to double your storage is to add shelves to the open rafters. Another is to stack sturdy shelves all the way up to the ceiling.
Remember to secure them to the wall for added safety. Put little used or summer items on the higher shelves.
Hang shovels, rakes, and other tools on special hooks or large nails
The twelve-inch space between the posts is perfect for this.
Hang kids' bikes and scooters to free up floor space and protect your vehicles from accidentally getting scratched if one falls over against it. (I speak from painful experience.)
Dig out your winter gear
Now is a perfect time to dig out snow shovels, ice scrapers, antifreeze, ice-melt, kids' ice skates, hockey gear, sleds, snowboards, and warm winter wear. You don't want to wait until there is a blizzard raging outside!
Add your Christmas decorations to the list, and you'll be one step ahead of the game.
Hang holiday lights
A lot of families hang their Christmas lights in the fall, so they don't have to contend with high winds and freezing temperatures. Still others leave them up year-round, which is either a sign of resourcefulness or of laziness.
I bypass the issue entirely by hanging my Christmas lights on the inside of the windows. They still light up the night and provide a warm glow inside without all the hassle.
Finally, straighten up your yard
Turn in your recyclable cans for some quick cash. Tidy the storage shed so that it is easily accessible. Prepare your garden and flower beds for next spring's planting. Store the patio furniture and summer toys.
Fall is a season of winding down, but it can also be the perfect time to fine-tune your home and have fun with nature's fabulous show of colors. Take advantage of the last few days of warm weather and try some fast fall fix-ups today.