5 Free Home Improvement Projects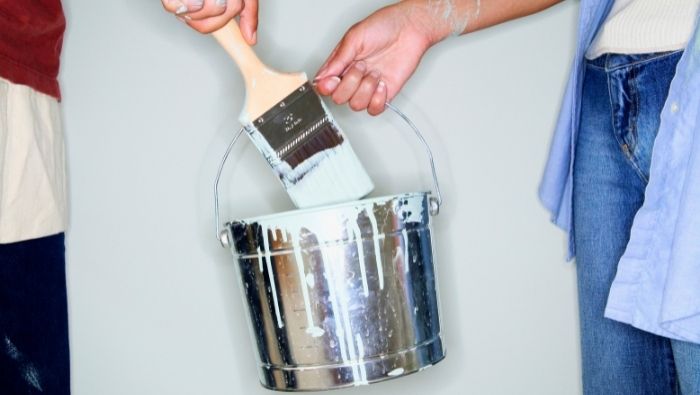 It just takes a bit of creativity and your time to improve your home for free. Here are some free home improvement project ideas to get your DIY juices flowing.
Take a walk down the aisles of a home improvement center, and you're likely to get the impression that sprucing up your home has to be a costly affair.
Fortunately, this just isn't so. With a little creativity and work, you can make improvements to your home without spending any money at all.
Read on for five free projects to get you started.
1. Yank and trim.
A professionally landscaped yard looks great, but can be quite costly.
If you can't afford the expense of professional help and new plantings, put your focus on making the most of your existing plants. Often, all it takes is a little trimming and shaping to give your bushes and shrubs the neat, well-manicured look of a professional job.
You can even expand upon your existing landscaping by swapping plants with your neighbors. Negotiate a trade of your unwanted plants, or dig up divisions of your favorites.
Start living better for less.
Subscribe to get money-saving content by email that can help you stretch your dollars further.
Twice each week you'll receive articles and tips that can help you free up and keep more of your hard-earned money, even on the tightest of budgets.
Subscribers receive a free copy of our eBook Little Luxuries: 130 Ways to Live Better for Less.
We respect your privacy. Unsubscribe at any time.
2. Wash away a redo.
Are your walls covered with ugly scuffs and smudges? Before you invest time and money repainting them, give a quick scrub a try.
To get started, just fill up a bucket with warm sudsy water, and go over the dirty areas with a sponge. Semi-gloss walls will clean up best, but even flat-painted walls will respond to a little scrubbing.
To give your home that fresh "just painted" look, be sure to scrub around light switches, behind your kitchen and bathroom sinks, along-side the dishwasher and around doorknobs and handles. These areas typically show the most signs of use and abuse.
3. Use your leftovers.
It's fairly common to end up with leftover paint after a paint job, and while it may seem like a good idea to save this paint for touch-ups, this probably isn't the best use for your leftovers.
Just like food, paint has a limited shelf life. Check the can, and you may even find an expiration date. (Bear in mind that this date is for unopened cans.) Once a can has been opened, and the paint has been exposed to air, it will break down at a faster rate. Mold and rust are just two contaminants that can compromise the quality of your paint supply.
To make the best use of your paint and the money you've spent on it, look for other ways to use the paint around your house. For example, a small quantity of paint might be used to redo a piece of furniture, while a larger quantity of paint might be used to brighten up the trim throughout the house or to paint a second room.
4. Freshen up a fan.
If you've got your eye on one of the new designer ceiling fans on display at your local home improvement center, but don't have enough cash to justify an upgrade, why not give your current fan a make-over? It's simpler than you might think and doesn't have to cost a dime.
Tired of the color of your fan blades? That's easy enough to fix. Just unscrew the blades from the fan, and flip them over. Often ceiling fans feature a different color on each side of the blades to give consumers a little flexibility in their decorating. So, if you've spent years staring at white fan blades, just flip them over to the wood-stained side (or vice versa) and enjoy a new look.
If you've got leftover paint, this is also a great place to use it. Just apply a coat of paint to the fan blades, and you have a custom-colored fan. This is especially nice if you have leftover paint in the color of the room where the ceiling fan hangs.
5. Give your doors a do-over.
Do you crave the look of open storage in your kitchen, but lack the funds for a total cabinet re-do? Then, you may be happy to learn that obtaining this look doesn't have to cost anything. Just remove the cabinet doors from your cabinets, and fill in the screw holes with a little wood putty. (You can use some of your leftover paint to jazz up your cabinets if you'd like.)
Finish by placing some storage baskets inside your cabinets, and you'll have the perfect, high-style kitchen without the high-style price.
Spend more time thinking and less time spending, and you're sure to come up with lots of other ways to improve your home for free.
About the Author
Erin Huffstetler is a freelance writer and mother of two who resides in East Tennessee. She is the owner of the site My Frugal Home.