Don't Let Your Dog Cost You More in Homeowners Insurance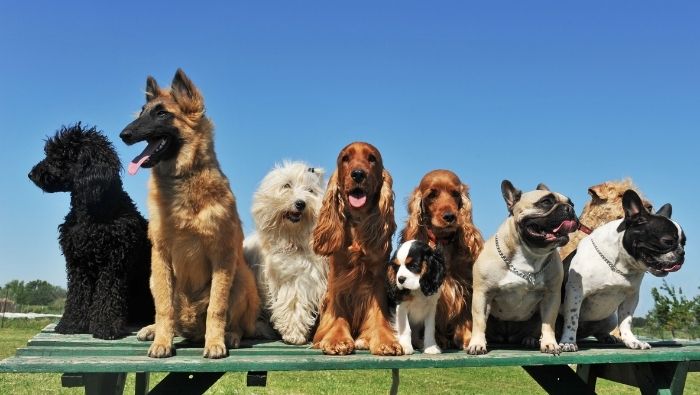 Dogs can be expensive enough without also paying more for your homeowners insurance. Here's what you need to know about homeowners insurance and dogs to keep costs down.
In an effort to save a few extra dollars on my homeowner's insurance, I began soliciting quotes and comparing apples-to-apples coverage.
As I did, every agent/agency I spoke with asked two very probing questions:
Do you own a dog?
If so, what breed is it?
When I inquired as to why, I was told. "Certain very aggressive breeds have been blacklisted by the insurance industry."
Which dogs are often blacklisted by homeowners insurance companies and how much extra can these breeds cost you?
The truth is that I've owned a variety of dogs over the last 40 years though I'm currently canine-free. So I asked, "Blacklisted? What breeds are we talking about?" And the answer I consistently received was usually Pit Bull, Akita, German Shepherd, Rottweiler, Chow-Chow, and Doberman Pinscher, along with several others known for aggressive behavior.
My next question was, "So what would it do to my quote if I did own one of those breeds?" And the answer was, "Depending on the company, it might decline to cover you, raise your liability premium by 10 to 20%, or ask you to waive coverage for any injuries or claims arising from dog bites." Yikes!
When it comes to blacklisted breeds, the stats are on the side of the insurance companies.
For my own education, I searched the net under "blacklisted dog breeds," and it turns out that the insurance industry currently pays out nearly 500 million dollars annually, settling liability/personal injury claims for dog bites/attacks. In truth, some claims were filed by folks bitten by cocker spaniels, but the overwhelming majority of bites were inflicted by the rogue's gallery of breeds listed previously.
I already knew some of these statistics from personal experience. As a paperboy, I was bitten four times (twice by German Shepherds), and I have the scars to prove it. Having said that, I once owned a 120-pound, all-black, female German Shepherd that regularly played with my neighbor's four- and six-year-old daughters. Maggie wouldn't hurt a fly.
The bottom line is not all big dogs are aggressive and not all aggressive dogs are big, but taken in the aggregate of statistical evidence, the insurance industry has the numbers to convict the "bad guys."
So what's an owner of one of the aforementioned breeds to do?
Install security fencing tall enough and strong enough to contain your pup.
Enroll the dog in intensive obedience training.
Install "invisible" fencing to keep the dog in your yard.
Bite the bullet, pay the extra premium, and hope for the best.
Do all of the above.
Last, if your lifestyle, family situation and location permit you to own a dog, select a gentle breed like a Golden Retriever or Border Collie. Both breeds are terrific if you have kids, highly intelligent, can still function as watch dogs but aren't known for aggressive tendencies (unless you're a sheep).
A dog can be a tremendous asset to family life, just make certain your canine companion doesn't become a financial liability.
About the Author
Rich Finzer resides in upstate New York. During his 40+ years as a writer, he has published over 1,200 newspaper, magazine and Internet articles. His books are available on Amazon: Maple On Tap: Making Your Own Maple Syrup
, Taking the Tracks, Dawn Toward Daylight
, and Julie & Me.