Understanding DIY Home Sale Options
Don't like the thought of paying a real estate agent to sell your home? Before you list your home for-sale-by-owner, understand your DIY home sale options.
If you have ever sold a home, you know the drill: get it listed, have a real estate agent show it, and then fork over 6%. On average, a $300,000 home is going to cost you $18,000 to sell.
Just let that sink in for a moment.
You'll pay 18 grand for the privilege of selling your own home, which probably explains why more and more people are choosing to fly solo and do the work themselves.
DIY Home Sales A Rising Trend
According to Rachel Silverman, a licensed real estate broker in Texas with an office in the DFW area, more and more people are turning to alternative methods to sell their homes. She went on to explain that for sale by owner, also known in the industry as a FSBO (pronounced fiz-bow) and hybrid FSBO's such as flat fee listings where the homeowner is given access to the same MLS (which only licensed real estate agents can access) for a flat fee rather than the traditional 6% (or more), are on the rise.
Ms. Silverman stated, "The technology boom makes it easier to get the word out that your home is on the market. Websites and social media are allowing people to bypass the gatekeepers, cut out the middle men, and save serious money in the process."
While she still sees brokers as valuable and even necessary for negotiating the often tricky real estate contracts, most of the legwork of traditional real estate agents can be bypassed with a little planning.
Start living better for less.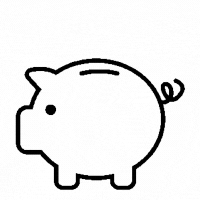 Subscribe to get money-saving content by email that can help you stretch your dollars further.
Twice each week you'll receive articles and tips that can help you free up and keep more of your hard-earned money, even on the tightest of budgets.
Subscribers receive a free copy of our eBook Little Luxuries: 130 Ways to Live Better for Less.
We respect your privacy. Unsubscribe at any time.
The Buyer's Agent
Be aware, however, that if the buyer chooses to use an agent, they will expect to be compensated for their work. (The seller normally pays all of the agent fees for both the seller's and buyer's agents, if agents are involved.) You can expect to pay 3% to a buyer's agent. Not all buyers have agents, but understand that if they do, you will need to cover their cost.
The Basic Steps in a DIY Home Sale
1. Set the Right Price
Do your research here. The first thing you will need to do is assign a value to your home. Setting the right price will help you sell faster, while getting it wrong by overpricing or underpricing can cost you thousands or prevent the sale altogether.
Many real estate offices will provide you a CMA or comparative market analysis for a small fee or even for free in order to entice you to use their services. Flat fee brokers can do the same. No matter which route you choose, try to avoid assigning a value based on tax records because they tend to be inflated. Probably the best option is to get a professional estimate. Many banks use local professionals and may be able to recommend one.
2. Market Your Home
You can be listed on the MLS through a flat fee broker or use alternative ways to get the word out, such as social media, local advertising, or even Craigslist. At this point, you will want to get either a FSBO yard sign or a professional one from the flat fee listing service if using one.
3. Prep Your Home for Showing
There are a ton of resources out there that cover staging your home. A simple Google search should provide you with many ideas. You probably do not need a professional stager. Just clean up eyesores, add fresh paint, and create nice curb appeal. Also, try to avoid investing in big ticket items in order to sell. You are more than likely going to lose money as many home projects like adding granite cost much more than you can expect to recoup.
4. Show Your House
This can be an open house or individual showings. When you do a showing, try not to hover around the potential buyer. If they have a buyer's agent, consider letting them do the heavy lifting and show your home for you.
5. Handle the Negotiations
When it comes to the negotiations and contracts, you have three options: hire an attorney to draw up the paperwork, use a flat fee real estate service, or do your own negotiations and complete the contract yourself. Tread carefully here as each state has their rules. You will also want to do your homework because getting this one wrong can cost you a ton of money down the road.
6. Go to Closing
The good news here is that the professionals at the title company know all of the ins and outs and will handle this process for you. They can explain what you need to bring and sign at closing.
The best advice is to make sure you understand the process and plan it out in advance. There are many books on the market that go into detail. The nominal cost of these guides is well worth the investment when it comes to selling your own home.
The bottom line is you can sell your home on your own or go with a flat fee broker and pay for items a la carte (buying only what you need) and still save thousands, if not tens of thousands, of dollars by skipping the usual 6% real estate agent fee.