Cleaning No Wax Floors: Frugal Tips, Tools, and Techniques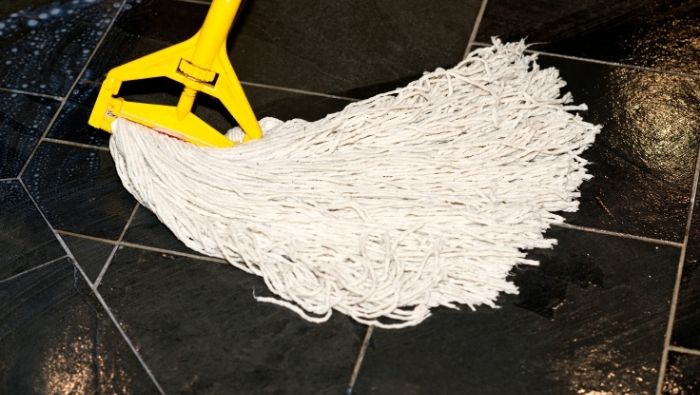 Get scuffed, dull no wax floors back to their old shine on the cheap with these frugal tips, tools, and techniques from our readers.
Dear Dollar Stretcher,
I have a no wax floor and the color is a dark. I cannot seem to find a product to keep a shine on it. It always looks dingy, not glossy like I would like for it to. Now it also has a super long scuff mark on it. Looks as though it may have been made by roller blades. I felt to see if it was actually cut, but it isn't.
Could you please ask you readers to pass along tips on how to get that glossy shine and how to get rid of the super long scuff mark> I'd really appreciate it. The floor is only a couple of years old.
Lynetta P.
Tennis Shoe to Remove Scuff Mark
To remove scuffmarks off my kitchen floor, I rub across it with my tennis shoe's sole. Probably a pink eraser would work too. Mopping over it does not work!
L.
An All-Purpose Cleaner
Try the product Once N' Done (comes in a white plastic bottle with a yellow and blue label). Our homebuilder recommended it when we moved in four years ago and it keeps the floors nice and shiny. We use it on our linoleum in the kitchen and bathroom and on our ceramic tile floors, too.
I believe that my husband has had the best luck finding it (and at the best price) at the Home Depot stores.
Monique
Various Cleaners Available
My grandmother has always sworn by baking soda and hot water. I just had new no wax floors installed last December. I use the baking soda and water on them and they look great. If I get any scuff marks on the flooring, I use an eraser and erase them. I got some oily drive sealer on the floor when I had the drive coated a couple of months ago and that came up with some good old Mr. Clean but I had to do it immediately.
My neighbor uses Dow Scrubbing Bubbles on her kitchen no wax and swears by that. She, however, is not living the frugal life, and at more than $4 a can, I won't pay that to clean the floor. You can get a less expensive brand of this at the dollar store though if you would prefer to try that.
Tina
Start living better for less.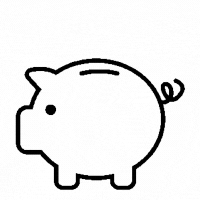 Subscribe to get money-saving content by email that can help you stretch your dollars further.
Twice each week you'll receive articles and tips that can help you free up and keep more of your hard-earned money, even on the tightest of budgets.
Subscribers receive a free copy of our eBook Little Luxuries: 130 Ways to Live Better for Less.
We respect your privacy. Unsubscribe at any time.
Vinegar is the Secret Ingredient
I have a laminate floor and, like you, tried all the products with no success until my grandmother gave me the perfect solution. It is simply use mild liquid soap and water to clean, then vinegar and water to rinse. The vinegar is the secret as it strips the floor of all the dulling film. The first time I used it, there was an immediate difference. Now, my floor always looks brand new and shiny. Just use a 1/2 and 1/2 solution of vinegar and water.
If you don't like the smell of vinegar, add a few drops of essential oils. I now use vinegar and water to rinse every thing I can. It takes residue off of everything! I use cinnamon and my house smells great. For the scuffing, try baking soda and a little water.
Randall
The Answer is in the Mop
Several years ago I had an expensive no wax floor installed. I was told to use only water until the floor looked like it could use something stronger. I still do that. When I see that it needs something more than water; I use Armstrong Concentrate Floor Cleaner
according to directions. You simply put a small amount of the cleaner into hot water and wash your floor. Never use the pine cleaners, soapy detergents, or the products that are supposed to add a shine to your floor. They will leave a film on your floor.
I only had one problem and now I have that resolved. After the floor got a little age on it, I noticed that when I wet mopped it with either plain water or the cleaning solution, streaks were left on the floor and it no longer looked as it did when it was new. My daughter saw the streaks and told me to mop only with one of the Wonder Mops
. They are the mops that, instead of having the traditional "strings", seem to be made with strips of some sort of strong paper or cloth. I believe that there are several brands of these mops. I had never bought one before because they just did not look as though they would clean as well as the more traditional mop. Much to my surprise, the mop did the trick and no more streaks. My floors, which are large black and white squares, still look almost as good as the day they were put down. I hope that this works for you as well as it did for me.
JK
A Little More But Worth It
I use Brite (a SC Johnson product). You just squirt and mop. You don't even have to rinse. I read about it in a professional cleaning book and I have not been disappointed since.
It costs a little more than other cleaners do, but your time is worth something. You can expect the shine you are looking for without the buildup you would normally expect.
Tammy
A Tennis Ball To The Rescue
The long scuffmark on her floor can be removed with a tennis ball (a cheap one will do) bought in a dollar store. Cut a small "X" in the ball with a knife and stick it on the top of your broom handle. To remove scuff marks, turn the broom upside down and rub the mark with the ball. This will remove the mark.
We use this method in office buildings when cleaning the floors. The method saves time when cleaning by not having to run the buffer. No wax flooring requires no wax when they are new, but when they are old, they need a little help. You can purchase floor polish for no wax floors in your local supermarket. Just make sure the bottle states that it is for no wax floors.
Richie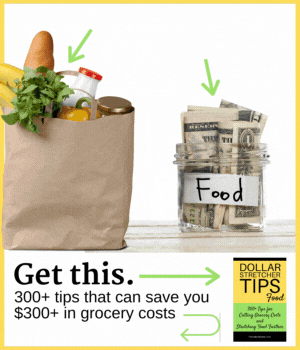 Murphy Oil Soap Works Great
It has been my experience that using Murphy Oil Soap Original Formula works great for no wax floors. It is recommended for no wax floors on the back of the container. If you haven't tried this product, you should at least give it a chance. I think you'll be amazed at the end results!
SR
As Easy As Dish Soap
I like to use Sunlight dish soap on my floors. It is a very mild detergent so it will not affect the shine of your floors.
Make sure to rinse your floor afterwards. Do not use hot water – use luke warm water.
Kelly
Twenty Years and Still Going Great
I had no wax linoleum installed about 20 years ago. Instructions said to use Armstrong's
Once N' Done on it. That's all I've ever used and the finish is just as shiny as it was when new. You mix a cup of the solution with a gallon of water. Check hardware stores for it.
Betty
A Scrubber Sponge Will Handle the Scuff
First, you will need a 3M-scrubber sponge that has a scrubber on the back of the sponge. Very gently on the scuff using the scrubber side, make small circular motions (pattern) with cold water. This will take the scuffmark off the floor.
To put your shine back on, try using Clear Future. If you can't find this, you might want to try going to a janitorial supply store and asking for a Mop On Wet Look finish. This is not a wax (wax turns yellow). Put this on with a damp mop and let dry. To keep the floor looking shiny, use cold water and a mop to keep clean after having put the finish on.
Susanne
The Two Step Method
I have used this method for many years and have surprised even my mother with how well this works. At least it won't hurt to try it. I wash my floors twice with a sponge mop. First Time: The first solution I use is 1/2 cup baking soda, 1/4 cup Murphy's Oil Soap, and 1/ 2 bucket of hot water. Second Time: After the floor dries, I wash with the hot water and oil soap only.
My floor shines like I have waxed it. Many people have commented on the nice floors I have had over the years. The first time you do this, you may need to use step 2 one more time.
Sheila