Cleaning Engineered Hardwood Floors on the Cheap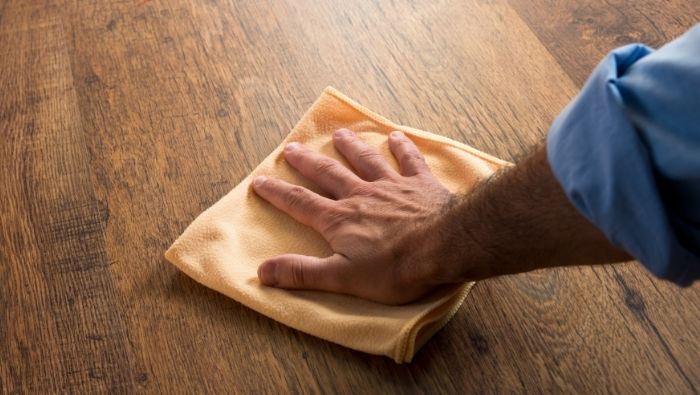 Are you tired of streaky engineered hardwood floors? These tips from our frugal readers will help you easily and affordably keep your floor both clean and streak-free.
Dear Dollar Stretcher,
I'm looking for advice on cleaning engineered hardwood floors. Dust mopping picks up the fur floating around, but what about the paw prints and shoe prints? I have tried Windex, which is kind of streaky (yet easy).
I wasn't sure about something like Murphy Oil Soap or wood polish. Of course, I do not want to make it slippery. I also don't want to "attract" more dirt, marks and prints in a film that I would think these would leave behind.
Do your readers have any easy, cheap tips for cleaning engineered hardwood floors without the resulting streaks?
TIA
editor's note: We found in our responses that there was some confusion as to the difference between engineered hardwood, laminate, and solid hardwood flooring. Engineered hardwood flooring is a product made up of a core of hardwood, plywood or HDF and a top layer of hardwood veneer that is glued on the top surface of the core. Laminate is typically made of High Density Fiber (HDF). The top layer is a photographic layer that should appear identical to the product it replicates, such as wood, vinyl, tile, etc. Solid hardwood is solid wood throughout the entire piece of flooring. If you're specifically looking for help on cleaning laminate floors, please read the article How to Clean and Care for Laminate Floors on the Cheap.
Use Caution When Cleaning Engineered Hardwood Floors
You have to be very careful what kind of cleaner you use when cleaning engineered hardwood floors. What does the manufacturer suggest?
For instance, I have Bruce engineered hardwood floors. I was told to use nothing but Bruce Dura-Luster floor cleaner
 and that other cleaners will ruin the floor. I get this cleaner at Home Depot.
M
Keep Wood Floors Free of Dirt and Sand
I am a professional housekeeper and please don't use Murphy's Oil Soap on wood floors. I know your mom used to use it, but the wood finishes have changed over the years.
The oil soap can penetrate into the wood, and when you have to have them refinished, they have to be sanded down past the oil so the new finish will adhere. Murphy's Oil Soap also reacts with the finish and softens it so it becomes dull over time.
The worst thing for wood floors is dirt and sand brought in from outdoors. It will sand the finish and make it dull. Use a good dust mop or vacuum every day. We use plain water, vinegar water or water with a drop or two of liquid dish detergent in the bucket. Wring out mop until almost dry. Never leave standing water on the floor.
Judy in Ohio
editor's note: Where hardwood floors can be sanded and refinished many times, engineered floors may be refinished only once or twice. The manufacturers provide the number, which varies depending on the thickness of the top layer and recommend that refinishing be done by a professional.
Start living better for less.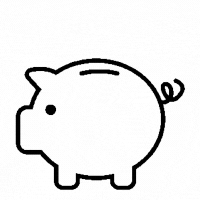 Subscribe to get money-saving content by email that can help you stretch your dollars further.
Twice each week you'll receive articles and tips that can help you free up and keep more of your hard-earned money, even on the tightest of budgets.
Subscribers receive a free copy of our eBook Little Luxuries: 130 Ways to Live Better for Less.
We respect your privacy. Unsubscribe at any time.
Never Leave Standing Water on Engineered Hardwood Floors
I clean my engineered hardwood floors about every other day. I use a sponge mop with a wringer apparatus and plain hot water for light cleanups. For heavier cleaning, I use a little anti-bacterial dish detergent in the hot water. This generally takes off everything except dried-on spots, and those respond well to a fingernail.
Use a damp mop and never leave water standing on these floors. The manufacturers will claim the floors are waterproof, but this is not true. A cooler was left on the living room floor and it had a leaky drain tap. We now have a swollen board where the water entered the particle board, and it will never entirely flatten.
Replace mop heads before they get low enough to scratch the floor. The finishes do scratch and they do chip.
Margaret
Mopping to Clean Engineered Hardwood Floors
I do the same thing that I use on my tile kitchen floor. I have a spray bottle about half full of water. I add approximately one teaspoon of liquid detergent. I spray it lightly on the floor and use a flat "mop" with a terry cloth cover. I find this gets the dirt as well as dust bunnies, doesn't streak, and makes my floors look pretty good.
Stephanie G. in Centralia, WA