Affordably Combat Dry Indoor Winter Air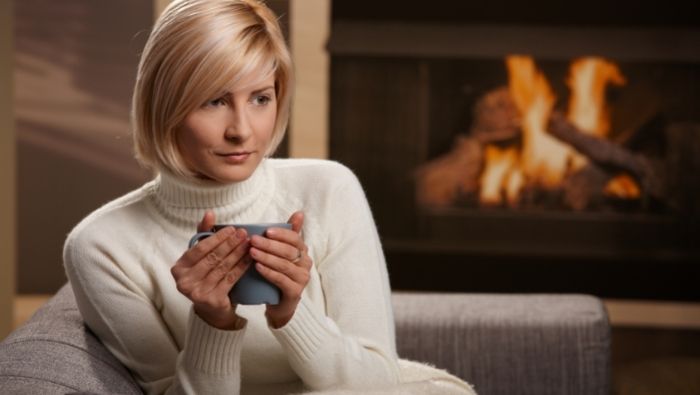 Our frugal readers share their most effective tips for affordably combatting dry winter air in your home. No humidifier necessary!
Dear Dollar Stretcher,
It seems every year I end up buying a humidifier and it turns out to be a waste of money. Do any of your readers have any frugal suggestions for putting moisture into the air without having to run an appliance?
I already put wet towels on my heat registers.
Toni B.
Laundry Combats Dry Air
Hang your laundry in your home. I purchased two of those collapsible drying racks, and during the winter months, I rarely use my dryer. I'll hang a load or two a night, and by morning, they're completely dry.
It adds moisture to the air and saves us money, too.
Christine
Dry Air and Houseplants
Keep houseplants, as many as your available light and space will allow. Keep them watered appropriately and mist them one to three times daily with just an ordinary spray bottle and water. This will serve to humidify your surroundings and remove pollutants as the plants grow.
Also, you can add moisture as well as good scents by keeping a pot of soup, stew or beans going.
Especially around the holidays, I almost always have my smallest cook pot on the stove filled with the rind of a citrus fruit and some cinnamon, cloves and maybe allspice (whole or powdered). Kept just below a simmer, it will make the place smell inviting for a full day.
Anna Marie
Start living better for less.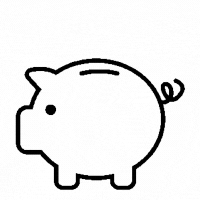 Subscribe to get money-saving content by email that can help you stretch your dollars further.
Twice each week you'll receive articles and tips that can help you free up and keep more of your hard-earned money, even on the tightest of budgets.
Subscribers receive a free copy of our eBook Little Luxuries: 130 Ways to Live Better for Less.
We respect your privacy. Unsubscribe at any time.
Exhaust Fan Causes Dry Winter Air
One of the easiest ways to increase the moisture in your home is to seal the gaps around your window and doors. This will decrease the number of changes of air that take place in your home. Outside winter air is usually dryer than the air inside the house in the winter.
The next step would be to run your shower with the exhaust fan off. This will increase the moisture in the air near the bathroom. If you have a fireplace, place a cast iron pot with water on top and keep it filled. A pot on the stove with water and a few sticks of cinnamon will not only add moisture, but will also add a nice aroma.
Dennis
Vents Fights Dry Air
If your electric clothes dryer is inside the house (as opposed to the garage or basement), consider an internal dryer vent. They're inexpensive (ours cost about ten dollars), they recycle heat into your house, and they add loads of moisture back into the house. We use ours every winter and never have a problem with dry air static build up.
To keep the lint from flying, we place a section of old panty hose over the holes in the internal vent. It works wonderfully.
Jeanne
Evaporation Key to Dry Air
In order to add moisture to the air:
After washing your clothes, hang them on a drying rack and let them air dry. (See How to Air Dry Clothes without Stiffness.)
If you don't have toddlers in the house, after your bath, leave the water in the tub with the door open, so that the water can evaporate some and add moisture. After an hour or two, drain the rest of the water. Don't take baths? During your shower, close the drain and gather water in the tub. Then leave this in for a few hours.
When boiling water for that pasta dinner, leave the cover off the pot. The steam will add moisture.
Make sure your windows and doors are weather stripped and locked. This allows less moist air to escape the home. The locking closes the windows and doors better, thus tightening the seals.
After washing dishes, allow the water to stand for a while. Don't hand wash dishes? When using the dishwasher, allow it to air dry instead of electronically dry. Also, when hand washing, allow the dishes to air dry instead of wiping them dry.
These are just a few ideas to help you add moisture to the house. Think about the ways you use water and how you try to get rid of it. Let it go away naturally while adding moisture to your home, saving you energy and health.
Jari
Dry Air? Eat Soup
I live in the desert and winters can be extremely dry. This is the time of year I make all sorts of stock and soups and either consume them or freeze them. Gentle simmering all day does the trick.
In addition, if you have a fireplace insert like I do, I put a kettle of warm water on and it gently steams away while the fire is going, usually at night. The cooking activity heats up the small house during the day and the fire continues to keep it warm at night with enough moisture added to the air at no additional cost.
Jennie
Scents Needed for Winter Air
During colder days/months, I use a Dutch oven on top of my stove, just as if I am cooking. I get the water to a rolling boil, add vanilla and cinnamon, and then reduce to a simmer. This permeates the air with a wonderful smell and simmers all day.
I purchase the vanilla and the cinnamon at the dollar store, so it's very inexpensive to use. Plus, once the cold days are over, a quick run through the dishwasher and the pot and lid go away with the other cookware. There is nothing left to "store."
Jessie