Affordable Chimney Care and Safety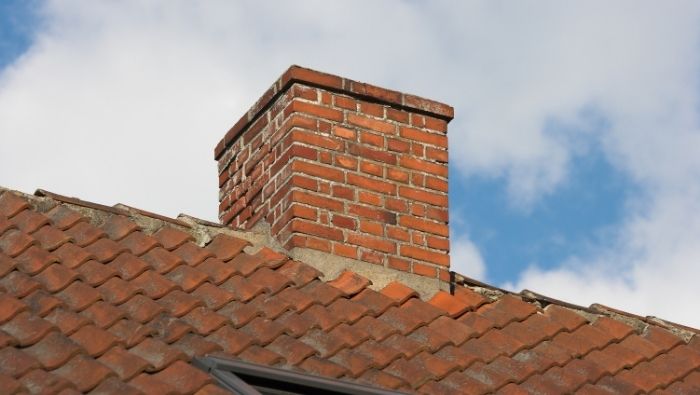 Your house's chimney and foundation will require very little attention over the years. But you still should take these inexpensive safety measures to protect your home and family from fire.
The Chimney Safety Institute of America estimates over twenty-four thousand residential fires are related to chimneys and fireplaces each year.
You may think that house fires don't occur in nice picket-fence neighborhoods like yours, but they do.
What are some safety measures that you can do to keep your home and your family safe from fire?
Your furnace has a chimney, probably one made of brick, called a masonry chimney. If you have a fireplace or wood burning stove, it should have its own chimney.
Using the same chimney for your gas furnace and wood burning stove or fireplace can be very dangerous, so don't even think about doing that! You'll save money on the chimney, but you risk creating an explosion.
Metal chimneys
Be proactive, and you should not have any problems with your metal chimney.
Wood burning stoves and fireplaces often have metal pre-fabricated chimneys. Creosote build-up can ultimately cause fires in these metal chimneys.
If you burn seasoned wood at high enough temperatures, you should have little problem with creosote build-up. You should never burn lumber that has been treated or has adhesives such as plywood or particle board. (See 5 Places to Find Free Firewood.)
Stay away from pine in your woodstove or fireplace, as pine leaves dangerous resins inside your chimney that may interfere with your safety.
Your metal chimney should be cleaned at least yearly and more often if you use your wood stove or fireplace on a daily basis.
Many of the newer metal chimneys have handy opening caps on the underside. These make it easy for you to do your own chimney cleaning. For less than $20, you can purchase your own chimney sweep brush, round or rectangular, and bendable poles to attach to it. Many home improvement centers sell these chimney sweep tools. (See 11 Ways to Save at Home Depot.)
The process only takes a few minutes. Expect to get very dirty and covered with soot, so wear a hat, eye protection, and grubby work clothes.
A professional chimney sweep will charge about $100, depending on the going rate in your community and the height of your house and chimney. If they need to go up on the roof, they will probably charge you more.
A yearly chimney inspection is also a good idea for your metal chimney. Pay about $100 for a professional chimney company to carefully inspect your metal chimney inside and out. This expert will also look at your fireplace and wood stove and follow a checklist to assure that everything is in good working order. Scheduling is often easier and prices lower if you have a chimney professional visit in the spring or summer rather than during their busy seasons in the fall or winter. Before their visit, you may want to use binoculars and take a look at the metal chimney to see if anything obvious looks problematic.
Start living better for less.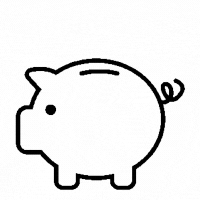 Subscribe to get money-saving content by email that can help you stretch your dollars further.
Twice each week you'll receive articles and tips that can help you free up and keep more of your hard-earned money, even on the tightest of budgets.
Subscribers receive a free copy of our eBook Little Luxuries: 130 Ways to Live Better for Less.
We respect your privacy. Unsubscribe at any time.
Masonry chimneys
Do you pay attention to your masonry chimney that quietly works its magic when your gas furnace is on?
A few years ago, one woman's metal chimney cap blew off in a storm. She hired a professional to put it back on, atop her three-story home, only to discover that the cap came off because the bricks on this old home (c. 1907) were loose. After careful scrutiny, she had the chimney re-built from the roof to the chimney top for $1,400, and so far, she has been worry-free since then.
For less serious masonry chimney problems, sometimes tuck-pointing may be enough to fix the problem. Get a professional opinion. It is always smart to be proactive and not take any shortcuts when it comes to caring for your chimney, whether metal or brick.
Before a masonry expert comes to your home, carefully peruse the brick foundation of your home to see if any other work needs to be done. You can save money on many repairs if the professional only needs to come to your home once to get related jobs done.
But, for small tuck-pointing jobs that are low enough for you to reach without a ladder, you can probably do your own repair. First use a chisel and hammer and clear away the loose mortar. Mix up some new mortar that you can purchase at any home improvement center, and let it sit as the instructions indicate. Apply with a trowel. Then clean the area. There are many videos online that show you how to do tuck-pointing. It's messy, but doable.
Your house's chimney and foundation will require very little attention over the years. Be proactive with yearly inspections and they will be virtually maintenance-free.
About the Author
Debra is an occupational therapist, accountant, teacher and freelance writer. She is a writer for Advance for Occupational Therapy Practitioners. She also writes for Grand Magazine, has some items (fiction and non fiction) selling on Amazon (Kindle)
, has written several travel articles for the Champaign-Urbana News-Gazette and several articles for freelancewriting.com and volunteers as a money mentor for the University of Illinois Cooperative Extension money mentoring program. Learn more about her at DebraKarplus.blogspot.com.