Updating Fabric Vertical Blinds Affordably and Easily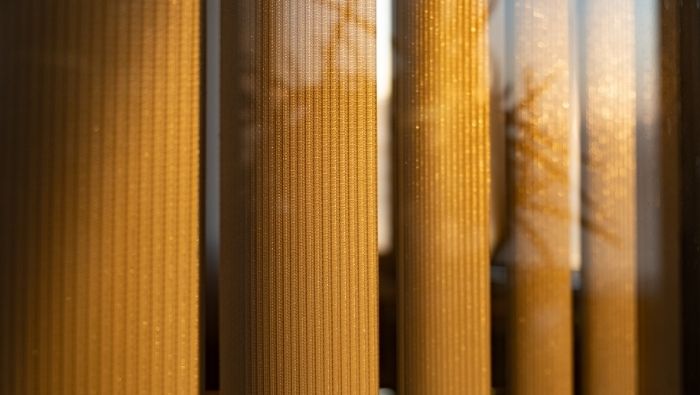 Updating fabric vertical blinds can be an affordable home decorating project if you do it yourself. Try one of these options for updating the color that does not include laying out the cost for expensive new blinds.
Dear Dollar Stretcher,
I have fabric vertical blinds and I want to change the color as I am redecorating. The price of replacement for each sliding glass door is over $200 each.
Is it possible to paint them or dye them without damaging the fabric? At one time, I did try to dye one and the fabric lost its shape. I would appreciate any suggestions that you or your readers could give me.
Barbara D.
The Answer to Updating Vertical Blinds is in Fabric and Starch
There is a way to change the color or pattern of your vertical blinds and it is very easy!
Find some fabric that you love or that goes with your new décor, and then cut it into strips the same length and width as your blinds. Then use starch to stiffen the strips. Once they are dry and stiff, you just insert them into the vertical blind clips just as you would the replacements that are more expensive!
We have done this not only in my mother's house but friends' houses as well and it worked without any problems. It only cost them the starch and the fabric.
Emily in Oklahoma
Add a Sheer
If you want to change the look of the verticals, attach a sheer to them. Some stores sell sheers to attach over the verticals. However all they are is sheer curtains and they hook them up where the slates go on the verticals. It looks very nice and they drape nicely.
A.
Start living better for less.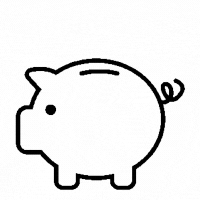 Subscribe to get money-saving content by email that can help you stretch your dollars further.
Twice each week you'll receive articles and tips that can help you free up and keep more of your hard-earned money, even on the tightest of budgets.
Subscribers receive a free copy of our eBook Little Luxuries: 130 Ways to Live Better for Less.
We respect your privacy. Unsubscribe at any time.
Attach Fabric to Vertical Blinds with Wonder-Under
I think a possible solution to changing the color of your blinds would be to attach fabric with Wonder-Under® in the color you want, or paste on wallpaper to each vertical. The effect will definitely be exactly what you want.
Kim
Check Out Home Depot
I replaced my vertical blinds at Home Depot. You can buy the verticals in any color you want. They come eight or nine in a package and I bought three packages. It cost approximately $50. You use your existing rod from your verticals. There was even a couple extra left over to use as the valance. They have quite a few colors.
It's a lot cheaper than buying a whole new set and they don't look cheap!
Mary
Paint with Dye
When a friend wanted to change the color of her vertical blinds, we bought dye and painted the dye onto the blinds one at a time. It worked beautifully.
If your blinds are colored already, you will have to figure out which color dye to use to attain the color that you want.
Rita S
A Creative Solution
My mother had verticals for her sliding glass door and window verticals in the family room.
She took hers down, placed them on the patio floor and spray painted them in a rose color. Then she took a stamp, dipped it in gold paint and put her pattern of gold leaves on each panel. They turned out beautifully.
LW
Try Suede Paint
I have an answer to your question. You can certainly paint your fabric blinds. That is precisely what I did.
I found paint called suede textured paint
made by Krylon, although I know there are other brands that make a suede paint. The suede paint gives the fabric a "no shine" affect. Other paints usually have a glossy appearance.
A little advice before you get started. Buy more than enough paint. You will be using a lot of paint, since fabric tends to soak up moisture. I used about 10 cans of spray paint for two large bedroom windows so the cost does add up, but it is less expensive than new blinds.
Lay the fabric strips on a flat surface, like the garage floor or an unfinished basement floor. Spray evenly with two to three thin coats. Make sure you are in a well-ventilated area.
Andre from Canada
Get Creative with a Sea Sponge on Fabric Vertical Blinds
You will need a sea sponge and matching paint (or use the same paint as the room). Then dilute your paint in water (2/3 paint to 1/3 water). While wearing vinyl/latex/rubber gloves, dip the sea sponge into the paint water, wring slightly, and then apply it to the blind with a rolling motion. Be sure to change the motion to keep from having a pattern. You should take them down and place them on newspaper to do this.
Have fun! It will look great!
Callie in PA