The Self-Distancing Staycation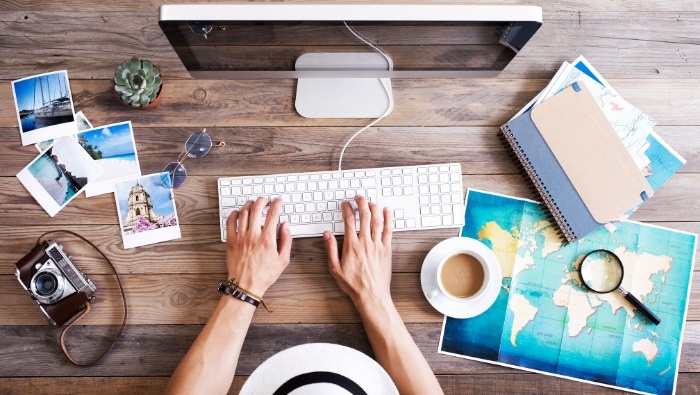 Many of us will be unlikely to get the vacation that you would normally enjoy. But you still can have a staycation that gives you what you really wanted from a vacation. Here's how.
Vacation plans wrecked? Whether your state is still shuttered or gradually returning to normal, some of us have had to trash our vacation plans for 2021. We won't get to visit New York City or Paris. Or take that theme park trip that we've been saving for.
But all is not lost! Now, especially if you're still stuck at home, is a perfect time for a staycation.
You may be thinking that you don't want a staycation. You want a real vacation. Before you blow off the idea, consider some of the advantages of a staycation:
You can go almost anywhere in the world. You may not normally have the resources or time to go to exotic cities or locations. But you can take a virtual trip just about anywhere on a staycation.
 You don't have the inconvenience of travel. Let's face it. Packing is a chore. Airport security and tiny seats take the fun out of air travel. A staycation avoids all of that.
 Your only other options are extremely limited. Most big cities and tourist attractions are either shut down or not safe. Staying home moping about isn't much fun!
 You'll save a lot of money, too. It's estimated that a family of 4 will spend over $6,000 on a Disney vacation! Even more for a trip to Europe. Your staycation will cost only a fraction of that.
Start living better for less.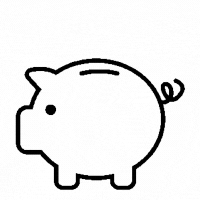 Subscribe to get money-saving content by email that can help you stretch your dollars further.
Twice each week you'll receive articles and tips that can help you free up and keep more of your hard-earned money, even on the tightest of budgets.
Subscribers receive a free copy of our eBook Little Luxuries: 130 Ways to Live Better for Less.
We respect your privacy. Unsubscribe at any time.
OK, now that you're willing to consider a staycation, let's discuss some possible destinations.
Explore Europe.
How about a European vacation? Perhaps you've always wanted to visit Paris or London but knew that you'd never save enough to go. Now's your chance!
First stop – Paris. The Eiffel Tower may be physically closed, but it's open online. On the site you'll find facts, figures and pictures. Or you could watch many of the videos on the Eiffel Tower posted on YouTube, including some on the history. And you won't have to deal with any crowds while you take that virtual tour.
Or how about the Louvre museum? Start with their site. They have a variety of 1 1/2 hour video presentations available. Then search YouTube. The top result is a 58 minute virtual tour. Unfortunately, at the time of this writing, their online shop was closed so you can't buy a souvenir.
Next stop – London. If you're into the Royals, you wouldn't visit London without seeing Buckingham Palace. Their website will share some facts, including that it's been the official residence of the sovereigns since 1837.
Besides the official Buckingham Palace site, a simple search will deliver dozens of articles and sites to explore. YouTube has a selection of virtual tours you can watch. There's no end to the information you'll find. You'll probably want to visit the gift shop for a souvenir before you go.
Experience Hawaii or some other tropical locale.
Don't limit your staycation to your computer. Do something more creative. Perhaps a trip to Hawaii. Impossible? True, chances are that you don't have a beach nearby that you can visit. But you can buy new bathing suits and set up a beach umbrella in your backyard. Order some flowered Hawaiian shirts. Don't forget to order a lei or two. Do a little research on traditional Hawaiian meals. You probably won't want to do a whole roasted pig, but lomi salmon, chicken long rice and some pineapple are possibilities. Recipes are available online. Oh, and some Hawaiian music and perhaps a drink with a little umbrella would add to the experience.
Staycation out of the house.
Depending on where you live, you may have some away-from-home activities available to you even during self-distancing times. Consider a trip to the beach, lake or hiking trail. Any place that's not quarantined and where you can self-distance would be a possibility.
Learn a little history.
Maybe your staycation won't be to a specific place, but rather to explore a certain topic or activity. Baseball fans might want to spend time learning about Fenway Park or Wrigley Field. Or maybe you've always been interested in the history of flying and aircraft. Do you have any idea how many air museums have websites and videos online? Choose your area of interest and dig in.
Do a fun project.
Your staycation doesn't need to look like a vacation either. Who says it needs to be a certain number of days in a specific place? Is there a project that your family wants to take on together? Maybe a gardening project or building a gazebo? How about watching those old family VCR tapes as you digitize them?
Don't be afraid to spend a few dollars on your staycation. You don't want to be wasteful, but traditional vacations are expensive. Using a fraction of what you had planned to spend is only fair.
Finally ask yourself what you want from a vacation. You probably want to see or experience new things. Spend time with family or friends. Get away from your schedule and work. Have a little fun.
Reality says that you're unlikely to get the vacation that you originally planned. But you still can have a staycation that gives you what you really wanted from a vacation. So don't just sit there. Begin your planning now!