Spring Cleaning the Frugal Way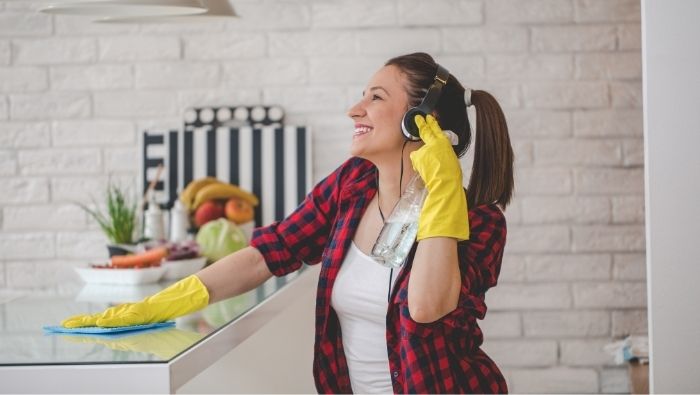 Spring cleaning does not have to be a yearly budget buster. Try tips used by frugal homemakers to get your home spic and span without dirtying your budget.
Well, spring is, once again, upon us. With it comes sunny days, balmy breezes, blue skies and that dreaded household chore — spring cleaning.
Not only is spring cleaning time consuming, it can also get expensive. Lately, it seems as if there is a different product for cleaning practically every item in your home. If we're to believe the advertisers, our houses will never be clean without this assortment of new, wonderful and expensive products.
Not true, says the frugal homemaker. Your house can be spic and span shiny, with just a few household products you can probably already find in your kitchen. Not only is it a more economical way to clean, it's also better for the environment, and your health.
Here are just a few frugal house cleaning tips to help you get started.
All Purpose Cleaners
Mix 2 teaspoons of borax and 5 cups of hot water. Add 1/2 cup of dishwashing soap and 10-15 drops of your favorite essential oil. Mix well. Great for general clean-up.
Clean with vinegar on its own or diluted with water. Add essential oils to the mix to mask the strong odor of vinegar.
Sprinkle baking soda on hard to clean surfaces and dishes. Mist with water and let sit a couple of minutes. Clean as usual.
To clean your plastic cutting board, sprinkle salt on the board. Cut a lemon in half and squeeze half of the lemon onto the board. Scrub and clean. Use warm water to rinse off the lemon/salt mixture.
If your cutting board is made of wood, you can clean it this way. Once every month or so (depending on use) sand lightly. Rub a small amount of olive oil into the board. Never immerse into water.
If you need to unclog a drain, or just want to help keep them clear, place 1 cup of baking soda down the drain. Pour 1 cup of vinegar down the drain. Let sit for 15 minutes. Pour hot water or boiling water down the drain.
To make your faucets shine, put a couple of drops of olive oil on a dry rag. Spray faucet with club soda and wipe dry with the rag. It will spot less too!
Start living better for less.
Subscribe to get money-saving content by email that can help you stretch your dollars further.
Twice each week you'll receive articles and tips that can help you free up and keep more of your hard-earned money, even on the tightest of budgets.
Subscribers receive a free copy of our eBook Little Luxuries: 130 Ways to Live Better for Less.
We respect your privacy. Unsubscribe at any time.
Floor Cleaners
Mix 2 cups of vinegar with 4 cups of hot water. Add 3-5 drops of your favorite essential oil and 2 drops of tea tree oil. Tea tree oil acts as a disinfectant.
Add 2 tablespoons of dishwashing soap to a bucket of hot water. Rinse with a vinegar/water mix.
Add 1/4 cup of borax to hot water. Add 1 tablespoon of dishwashing soap and 1 cup of vinegar. Fill the rest of the bucket with warm water. Add your favorite essential oil to the mix.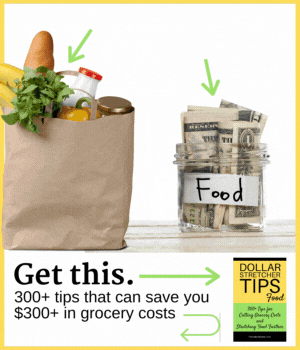 Window Cleaners
Spray club soda on the window and wipe dry.
Mix 1 cup of vinegar with 1 cup of water. Spray the mixture on the window and wipe dry.
Mix 1 teaspoon of cornstarch with half a pail of warm water. Clean the windows and wipe dry with a lint free cloth.
Air Fresheners
When weather permits, open your windows.
Add 3-5 drops of your favorite essential oil to a cup of baking soda. Mix the oil into the soda and place in a decorative box. Another idea is to dip a cotton ball in pure vanilla extract and place in a small dish. This tip works best in small spaces, such as drawers, closets, and bathrooms.
For Kitchen odors: Place a small dish of vinegar near the kitchen odor. The vinegar will get rid of it for you.
Place your favorite citrus peels in a pot. Cover with water and simmer. It will freshen your kitchen and the rest of the house all at once.