Why Some Rewards Programs Don't Benefit You
A lot of companies have rewards programs. But do you know what those rewards points are costing you?
In the past several years, rewards programs from retailers have exploded. While it seems that consumers are the beneficiaries of these programs, when you delve into the numbers, you find a different perspective.
When the following reward programs are converted into real numbers, you will discover just how much you have to spend at a retailer before they give you a little incentive to keep giving them your business. Sure, some of these programs may offer additional limited coupons or extra points days for members. However, even if you're willing and able to make your purchases during these promotional periods, the rewards can still come at a high cost.
Editor's Note: The descriptions of the following rewards programs were accurate as of the Update date at the end of this article. We have provided a link to each rewards program if you wish to view the most current program requirements/rewards.
Starbucks
Starbucks gives you two stars for every dollar you spend, and you have to load money onto their card in order to accumulate rewards. As a rewards member, you can get free refills on brewed coffee and tea during the same visit and a free food or beverage item on your birthday.
Starbucks allows you to use as few as 25 "star" rewards for an extra shot of espresso in your beverage or as many as 400 for a bag of ground coffee or Starbucks mechandise. 150 "star" rewards will get you the venti size of your favorite drink. This means spending $75 for the 150 stars needed for that drink, but you can get to that free drink twice as fast if you take advantage of double star days and other bonus star opportunitues. But that's still a lot of money to spend for a free cup of joe, even one as good as Starbuck's.
And don't forget to use your star rewards. They expire after 6 months.
For complete program details, visit Starbucks Rewards.
Start living better for less.
Subscribe to get money-saving content by email that can help you stretch your dollars further.
Twice each week you'll receive articles and tips that can help you free up and keep more of your hard-earned money, even on the tightest of budgets.
Subscribers receive a free copy of our eBook Little Luxuries: 130 Ways to Live Better for Less.
We respect your privacy. Unsubscribe at any time.
Walgreens
Walgreens will give you 1% Walgreens cash rewards per $1 spent on non-Walgreen brands and 5% Walgreens cash rewards on Walgreens brands. You can earn up to 10% if you make your purchase with a Walgreens credit card.
Unless you get a Walgreens credit card or buy a lot of Walgreens brand products, you'll have to spend $100 to earn a $1 reward.
For complete program details, visit myWalgreens.
Best Buy
Best Buy has three reward levels, depending on how much you spend. Points are per dollar spent and you get 0.5 points by spending up to $1499, 1 point if you spend between $1500 and $3499, and 1.25 points if you purchase over $3500 in a 12-month period.
Every 250 points will get you $5 off, but you will have to spend a minimum of $200, if you are at the top level, to get the 500 cent saving off your next purchase.
For complete program details, visit my BEST BUY.
Safeway
Safeway will give you a point for every dollar you spend. Every 100 points will get you 10 cents off a gallon of gas at participating stations. Your points expire every other month, and you can only save a maximum of $1 off. You will have to spend $1000 to get the full benefit, but you can get the 10 cents per gallon off if you spend $100.
For complete program details, visit Safeway for U.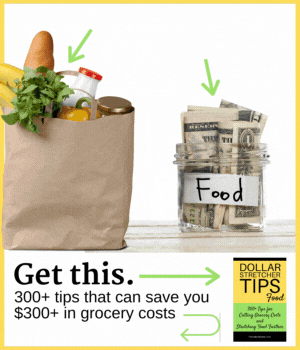 Petco
Petco has one of the simplest models. You get 1 point for every $1 spent, and 100 points will get you $5 off. If you spend $100, you can get Fido a small rawhide bone or a couple of tennis balls.
For complete program details, visit Petco palsrewards.
JCPenney
JCPenney will give you one point for every dollar you spend if you use their credit card. Paying by any other method will only get you one point for every two dollars you spend. When you reach 200 points, you get a certificate for $10 off your next purchase.
If you use their credit card, you will have to spend $200, and if you pay by another method, you will have to spend $400 for that $10 saving.
They will also send you a $10 off coupon on your birthday, so you can get that benefit just for being a member.
For complete program details, visit JCPenney Reward$.
Kohl's
Kohl's gives you 5% Kohl's Cash on every purchase. So you have to spend $100 to get $5 off a future purchase.
For complete program details, visit Kohl's Rewards.
Papa John's Pizza
Papa John's will give you one point for every $1 you spend. You get credited for what you spend on delivery and taxes, but not tips. When you get 75 points, you get $10 Papa Dough to be used toward your next purchase, but you will have to purchase quite a bit of their dough to get yours.
For complete program details, visit Papa Rewards.
Intercontinental Hotels
Intercontinental Hotels offer either 5 points for every dollar you spend or 10 points for every dollar, depending on which of the hotels in their chain you choose to stay at. You can gain points by shopping at a number of their partners.
When it comes time to cash in, your card better be worn thin from use because a $50 gift card to a number of popular retailers, available from their rewards catalog, will cost you 25,000 points. Yes, that does actually translate to spending $5,000 at one of their cheaper hotel chains unless you have racked up points by one of their other methods. Of course, if you have stayed at their higher-end properties, you will only have to spend $2,500 to get the $50 gift card.
For complete program details, visit IHG Rewards Club.
These examples demonstrate that you are probably better off shopping the sales flyers and clipping coupons to get those savings. When you do a little math, it is clear that most loyalty programs are designed simply to get your business and not really reward you for it either.
So the next time you're tempted to spend just to earn a few rewards points, see if your loyalty would not be better served by putting that money into your emergency fund or other savings account instead. The long-term rewards will be much better than a free pizza or cup of coffee.