Shop Back-to-School Sales for Fun, Frugal Christmas Gifts
With a little creativity and out-of-the-box thinking during back-to-school sales, you can turn bargains for scholars into cool, yet frugal holiday gifts.
With all the hustle and bustle of a new school year, Christmas shopping is probably the last thing on most people's minds. But back-to-school sales can be a great opportunity to score fun, frugal holiday gifts. In fact, with sales, coupons, and promo codes galore, deals can rival even Black Friday prices.
With a little creativity, bargains for scholars can become cool gifts for everyone on your Christmas list.
Stocking Stuffers and Gift Baskets
Crayons make great stocking stuffers for kids. Arts and crafts supplies like glue sticks and construction paper can be the beginnings of an awesome gift basket that encourages kids to use their imaginations. Chapter books and practice workbooks can keep kids occupied and their academic skills sharp over the long winter break.
Stuffed Backpacks
Snag a new backpack at back-to-school prices and put it away for Christmas. By December, most of the pens and pencils kids start school with are lost or broken, so stock the backpack with new school supplies to replenish their store. A brand new backpack and some newly sharpened pencils can help kids look forward to returning to classes in January. As a bonus, it is a present that doesn't need to be wrapped.
Start living better for less.
Subscribe to get money-saving content by email that can help you stretch your dollars further.
Twice each week you'll receive articles and tips that can help you free up and keep more of your hard-earned money, even on the tightest of budgets.
Subscribers receive a free copy of our eBook Little Luxuries: 130 Ways to Live Better for Less.
We respect your privacy. Unsubscribe at any time.
For Teens…
For teens, some fancy notebooks and glitter or gel pens become journaling materials to record their thoughts, feelings, and experiences. A new comforter, rug, lamp, or throw pillow brings a pop of freshness to a bedroom during the drab winter weather. Extra charging cords or technology accessories picked up on the cheap make great stocking stuffers, or they could be bundled together for a present for a tech-savvy teenager.
…and Adults
Both teens and adults may enjoy getting in on the popular adult coloring craze. Fine-tipped markers or colored pencils work well for the intricate designs in adult coloring books. It is a proven stress reliever for that overworked person who has trouble relaxing. After all, anyone can color, and it brings back pleasant childhood memories for many people.
Adults may also appreciate an office-themed gift of paper, ink, and fun office supplies like colored paper clips or specialty stick notes. Tuck in some homemade snacks just before gifting for a personal touch.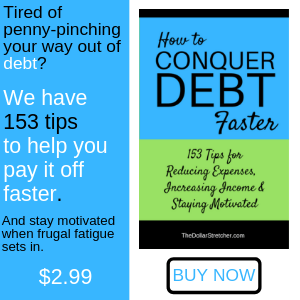 Stick with Sale Items…
As you scan the back-to-school sales to create unique Christmas gifts, you are limited only by your imagination. Be aware, though, that not everything in the back-to-school aisle is on sale. Some items are listed at their regular prices. To make the most of your money, look for loss leaders like $0.25 crayons, $0.10 notebooks, or deeply discounted copy paper and build a gift (or a gift basket) around those items.
…and Clearance Items
For even bigger savings, check the clearance racks for leftover school supplies in September or October when stores turn over their inventory for the next season. Not all school supplies will make it to the clearance racks. Items that the store stocks all year, like crayons and plain pencils, will likely be re-shelved. However, fancy notebooks and folders or specialty pencils that were ordered especially for back-to-school time can sometimes be had for a song.
With a little creativity and out-of-the-box thinking during back-to-school sales, you will be singing "Fa-la-la-la-la" months before the first snowflakes fall (or before Christmas songs start playing in stores)!
Wouldn't you like to be a Stretcher too?
Subscribe to get our money-saving content twice per week by email and start living better for less. We'll send you a free copy of our eBook Little Luxuries: 130 Ways to Live Better for Less to get you started.

We respect your privacy. Unsubscribe at any time.