Decluttering? Places To Easily Sell Your Stuff Online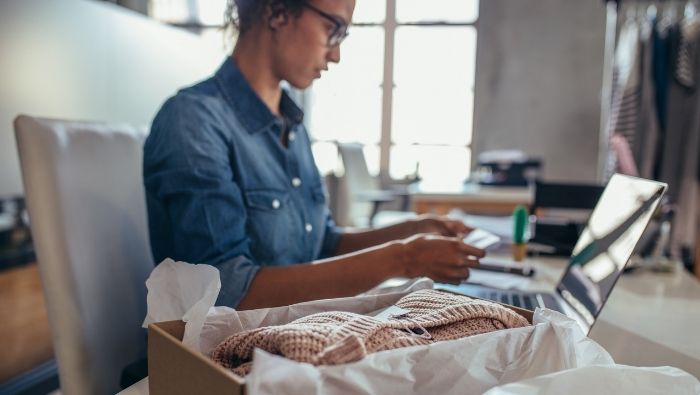 Selling your excessive stuff online these days is simple. Try these places to easily sell your stuff online and let that old stuff gather some extra cash for you instead of just gathering dust.
Whether your house could use a good decluttering or you simply need an influx of extra cash, selling your used stuff online is a good solution to either problem.
And now it it easier than ever to list your stuff online and find a buyer.
So start gathering your old stuff. Here are some of the easiest places to sell your stuff online to free up space in your home and in your budget.
Start with this oldie but goodie.
Everyone has heard of eBay, which was established in 1995. They have had plenty of time to develop a platform and tools that make it very easy to list and sell your stuff using their platform and you can sell just about anything using them.
Once you sell a few things on eBay and see how easy it actually is, you might want to consider becoming an eBay seller. Read their user agreement and privacy policy, and the rest is simple.
One frequent eBay seller claims that she earns nearly as much on eBay as she does at her professional office job!
Buyers want your old books.
It's nice to have books that your family will enjoy, but many of the books collecting dust on your shelf have probably been ignored for years.
BookScouter.com can help you sell textbooks and other reading materials that you'll likely never pick up again. They claim to offer you, the seller, the highest price.
Their website says their service is free and that no registration is required. Simply enter the ten to thirteen-digit ISBN number and you are well on your way to hearing the jingle of cash in your pocket. They even have a mobile app to give you easier access to the selling process.
Start living better for less.
Subscribe to get money-saving content by email that can help you stretch your dollars further.
Twice each week you'll receive articles and tips that can help you free up and keep more of your hard-earned money, even on the tightest of budgets.
Subscribers receive a free copy of our eBook Little Luxuries: 130 Ways to Live Better for Less.
We respect your privacy. Unsubscribe at any time.
Eliminate closet clutter.
You just lost thirty pounds. Or you brought a new outfit home from your last shopping trip. It's time for some old clothes to come out of the closet. There are several websites that can help you sell them.
ThredUp.com will sell your women's and kid's clothes, shoes, handbags and more. Be sure to read their "Quality Standards" because they only want goods that are in good condition They won't return items they don't accept, but if you send them your unwanted clothing that's in good condition, you'll be delighted when they pay you. They will provide you with a paid shipping bag if you need one or will email you a prepaid shipping label to print out and put on any box or package. Very easy! 
Poshmark.com also wants to sell your men's and women's clothes as well as jewelry, watches, art and other items. You list your items and they provide a paid shipping label for you to ship your items to them. From there they handle the actual sale. Of course you pay a fee for this service, but you don't have to worry about collecting money from or shipping to buyers.
Turn old electronics into cash.
With just a few quick clicks, you can have an offer from Gazelle.com for the amount they will pay you for your device. Just watch the short video on their site that explains how to determine the condition of your device. They cover the cost of shipping for any item they buy that is over $1 and you can receive payment via PayPal, a check or an Amazon gift card. Their online testimonials will convince you that this is a great way to free up some space at home and simultaneously make some money. The Frequently Asked Questions link will be extremely helpful to you.
Recycle old entertainment items.
When was the last time you played those old CDs or video games? Get rid of them now! Decluttr.com
 will pay you for your old CDs and also DVDs, video games, and other relics of home entertainment. Do an inventory of these items sitting in the family room and get rid of them.
If you are new to the world of selling your clutter online, start by selling one small relatively inexpensive item to learn how the process works on your chosen site. Then get to decluttering and earning that extra cash.
Selling your clutter is a win-win situation worth trying.
About the Author
Debra is an occupational therapist, accountant, teacher and freelance writer. She is a writer for Advance for Occupational Therapy Practitioners. She also writes for Grand Magazine, has some items (fiction and non fiction) selling on Amazon (Kindle)
, has written several travel articles for the Champaign-Urbana News-Gazette and several articles for freelancewriting.com and volunteers as a money mentor for the University of Illinois Cooperative Extension money mentoring program. Learn more about her at DebraKarplus.blogspot.com.