Inexpensive Wedding Gift Ideas for a Tight Budget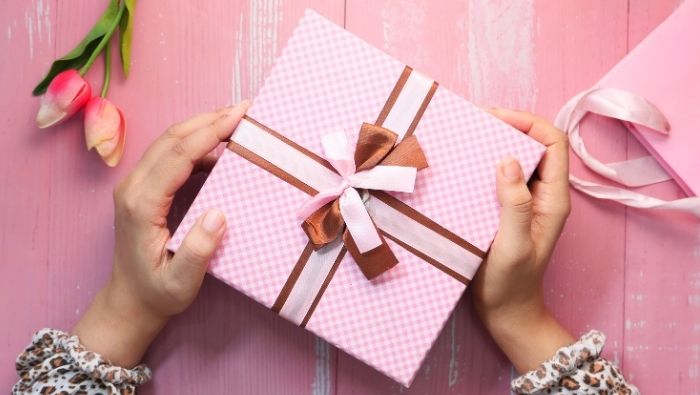 Cover the cost of a wedding gift isn't easy when you're on a tight budget. Here are some frugal gift ideas the happy couple and your budget will appreciate.
Dear Dollar Stretcher,
Please ask your readers for some wedding gift ideas that have frugality in mind. I have very little money right now, and a good friend is getting married.
Any ideas for a nice, inexpensive wedding present would be greatly appreciated!
Mimi
Inexpensive Wedding Gift Ideas
We asked our frugal readers to share their favorite inexpensive wedding gift ideas. We received a lot or responses and we've included our favorites! One of the following ideas is sure to please the happy couple without putting too big of a dent in your budget.
A Cozy Night In
Making "no sew" fleece blankets, in coordinating his and her colors or patterns are easy and quite cheap if you can buy the fleece on sale. There are lots of websites with instructions for making these. There are also patterns for reversible "no sew" blankets, which will look even more impressive. If you're even a beginning sewer, you could make "quillows" (blankets which fold into their own pocket to make a pillow).
Also include some microwave popcorn and some homemade popcorn seasonings (recipes for these are on the Internet, too), and if your budget will stretch for it, a bottle of wine or a few craft beers. Add a card that says, "Cozy Couple's Night In."
Angie
Start living better for less.
Subscribe to get money-saving content by email that can help you stretch your dollars further.
Twice each week you'll receive articles and tips that can help you free up and keep more of your hard-earned money, even on the tightest of budgets.
Subscribers receive a free copy of our eBook Little Luxuries: 130 Ways to Live Better for Less.
We respect your privacy. Unsubscribe at any time.
The Invitation
Take the wedding invitation sent to you in the mail and purchase a nice, inexpensive picture frame and frame the wedding invitation yourself! You can even buy pre-cut mattings that might fit the frame. I usually spend less than $25 and everyone that receives this gift raves about how thoughtful I was and how pretty it is and how it's one of their favorite gifts!
I usually buy a picture frame with a stand so the gift can be moved from room to room as the couple redecorates. That way they don't have to keep putting new holes in walls in order to hang it up!
Kris
Cooking for Two
Purchase a "cooking for two" cookbook. Then make a bag of extra measuring spoons, measuring cups, potholders, cheese knife, etc. You can often find these at dollar stores. My niece and her husband loved the "kitchen gift bag" we made up for their wedding.
Beth
Honeymoon Helper
Times are very tight for us right now and giving gifts can be very difficult sometimes. Our standard wedding gift to friends has become a bottle of wine or champagne and a box of nice chocolates for the couple to share on their honeymoon. It is elegant and unique. There is quite a variety of very good wines or champagnes that are not at all expensive and even a small box of gourmet chocolates is appreciated by pretty much everyone. If we have a little extra money we sometimes include two inexpensive wine glasses as well.
GJT, Fresno, CA
Creative Theme Baskets
Make a "basket" filled with themed items from the dollar store. Some ideas include:
His and Her Cooking: spaghetti sauce, pasta, hot mitts, utensils, apron and towels in kitchen fruit basket
His and Her Picnic: plastic plates, wine glasses and utensils, bottle of wine, cutting board, small knife, blanket, napkins and shelf stable treats in picnic basket
His and Her Car Wash: car shampoo and wax, sponges, microfiber cloths, glass cleaner, paper towels and inexpensive bath towels in wash basin
His and Her Gardening: hand garden tools, his and her gloves, seed packets for flowers and vegetables, kneepads wrapped in a flowerpot
His and Her Movie Night: microwave popcorn or Jiffy pop, movie candy, one or two movies, and a fleece blanket for cuddling on the sofa in a popcorn bucket.
Cindy K in Los Angeles, California
Personalized, Creative Gifts
My husband and I were married about 2 years ago, and some of our best gifts were handmade (with us and our tastes in mind). Making a nice gift may take a lot of time, but it becomes a personal treasure to the recipient. Some suggestions for handmade wedding gifts:
Keep the styles and preferences of the recipient in mind. Go to those "very expensive stores" where the bride is registered, and see what she likes. Find out what colors she likes, and make sure your gift coordinates.
Here are some ideas:
Anything personalized with the names of the bride and groom and their wedding date would be appreciated. We received a framed stitchery sampler with our names and date.
Give decorative pillows for the bedroom or living room. From a single bed sheet, you can sew several pillows, dresser scarfs etc. It's just like the designer ones for a fraction of the cost. Use the pattern of the sheet set for which the bride registered.
Put together a picnic basket for two. Shop around for bargains on picnic items like cute plates (paper or plastic), cups, tablecloth, small non-perishable food items, etc.
Sew a tablecloth (or placemats) and set of napkins to match in a fabric that coordinates with the bride's choice of china or everyday dishes. Add napkin rings or candleholders and candles to enhance the gift.
Put together a "fun food kit," like a pizza kit or ice-cream sundae kit. The ice-cream sundae kit might include sundae dishes, ice-cream scoop, jars of marshmallow and chocolate topping, sprinkle candies, etc.
Wendy
Record the Rehearsal
Offer to record the wedding rehearsal. Most couples hire a professional for the big day, but the rehearsal will also have its own special moments.
Elsie in North Georgia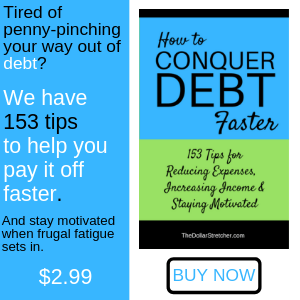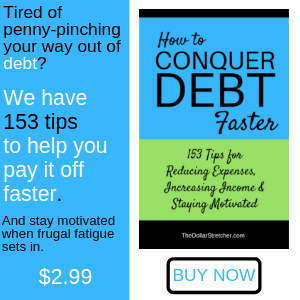 On Your Wedding Day…
My Grandmother gave us a gift we'll keep forever that hardly cost a thing.
She bought a scrapbook and partially filled it up with newspaper clippings from the day and year we were married. She included things like new car ads, grocery store ads, clothing ads, etc. Now we can look back and see what those things "used" to cost back when we were married. She also included newspaper and magazine clippings in the areas of politics and the environment, and from our local newspaper with the weather for the day we were married. We have since added to it (as suggested when given the gift) new car stickers, receipts from the hospital when each of our two daughters were born and news clippings from momentous days in our history as a nation.
It's one of my very favorite things.
Kim
A First Anniversary Gift
My husband and I received a gift of wine and two wineglasses in a basket with a note that said we were to use this to celebrate our first wedding anniversary. I have replicated this gift also to others because I thought it was a clever idea. Sparkling cider could be substituted.
Pat
One-of-a-Kind Recipe Book
Try collecting and compiling recipes from friends and relatives (especially elderly friends and relatives). Your costs will be the cost of the printing materials. Be sure to show whom prepares the dish and any special memory or story associated with the dish. It will become a cherished gift that cannot be purchased.
PGiddens
Offer Your Help
If this is truly a good friend of yours, she will understand that times are tight. Offer your services!
Offer to address/write her thank-you notes
Offer to stay after the reception and clean the hall, gather up flower arrangements, or transport those home who may have had too much to drink
Offer to housesit while she honeymoons so none of the other gifts will be harmed or stolen and clean/set-up her new home for her.
Offer to transport her wedding dress to the cleaners. The quicker it gets cleaned the better.
Offer to be of any assistance on her wedding day, beginning that morning, because there are always those last-minute details that have either been forgotten or everybody is too busy to do.
Wendy in Georgia