Easy and Inexpensive Homemade Natural Deodorant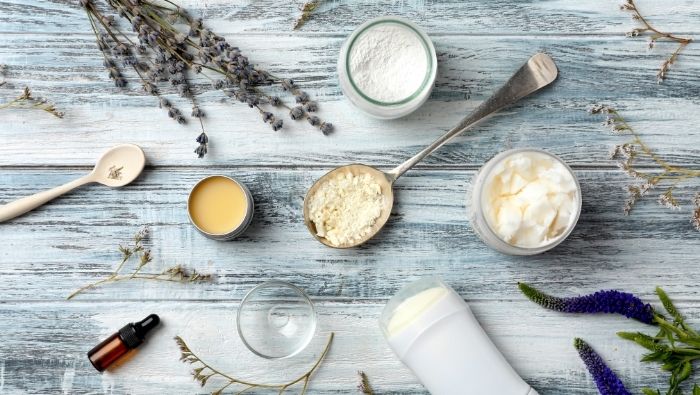 Going natural can help both your body and budget. Deodorant is one of those chemical-laden products that you can easily make yourself with cheap all-natural ingredients. Here's a recipe to try.
Are you looking for a more natural deodorant? Or perhaps a cheaper one?
Taking a trip down the toiletries aisle in your local supermarket can feel like walking into a horror movie. Besides the jaw-dropping high prices for items like Botox-based facial creams and aluminum infused clinical strength antiperspirant, scientists are starting to question the chemicals that we slather on our bodies on a daily basis. Homemade products are always better for you, and deodorant is no exception.
Since personal care products are not FDA regulated, pretty much anything goes. The companies don't even have to list all of the ingredients! So if you are interested in exploring a more natural way to take care of personal hygiene and your beauty routine, here are some things to try.
Deodorant is one of the staples in most people's daily routine. We don't want to offend anyone with our scent, so we go above and beyond to cover up any bodily odors. The companies have responded with chemical-based antiperspirant in clinical strength to essentially stop your body from sweating.
Besides being unnatural, it is unhealthy to stop sweating. It is the way our bodies regulate temperature and respond to stress. Instead, try a natural deodorant. There are lots of organic based deodorants on the market with varying prices and degrees of effectiveness.
Arm & Hammer Essentials Natural Deodorant claims to be 100% natural and runs around $2.50 to $3.00 at Walgreens. Look for organic ingredients and essential oils, and little or no aluminum, preservatives, or chemicals with unpronounceable names.
Start living better for less.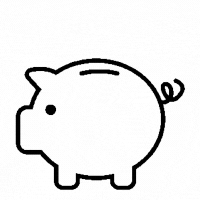 Subscribe to get money-saving content by email that can help you stretch your dollars further.
Twice each week you'll receive articles and tips that can help you free up and keep more of your hard-earned money, even on the tightest of budgets.
Subscribers receive a free copy of our eBook Little Luxuries: 130 Ways to Live Better for Less.
We respect your privacy. Unsubscribe at any time.
Maybe you prefer cheaper and completely homemade deodorant. Some people with sensitive skin swear by plain coconut oil, which is a thick liquid that is naturally antifungal. You just store it in a jar with a lid and apply with a finger. For a little more protection, you can mix up this recipe:
Homemade Natural Deodorant
3 T coconut oil
3 T baking soda
2 T Shea butter (optional – softens skin)
2 T arrowroot or cornstarch
Essential oils for scent (optional)
Mix the coconut oil and Shea butter in a quart-sized jar and then place in a saucepan with water and heat on medium. When melted, add the baking soda and arrowroot or cornstarch. Stir until it forms a solid. Add a few drops of your favorite essential oil for a pleasant smelling, natural deodorant.
Store your homemade deodorant at room temperature in a glass jar with a lid, or put into an old deodorant stick. After applying, let dry for a couple of minutes to avoid staining clothes. Healthy eating and drinking plenty of water will also help your body naturally combat unpleasant body odor.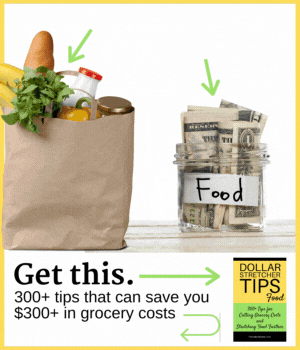 You can make a wonderful body scrub with 1/2 cup of olive or grape seed oil and 2 T sugar. For moisturizers, use a tablespoon of sweet almond oils, organic argan oil, or jojoba oil. These can be found with an online search or at your local store in the natural/organic section.
Whether you want to save money or just find healthier alternatives for your personal care products, going the natural way will help your body and your budget. Try these tips on making your own natural homemade deodorant.