Inexpensive Baby Shower Gift Ideas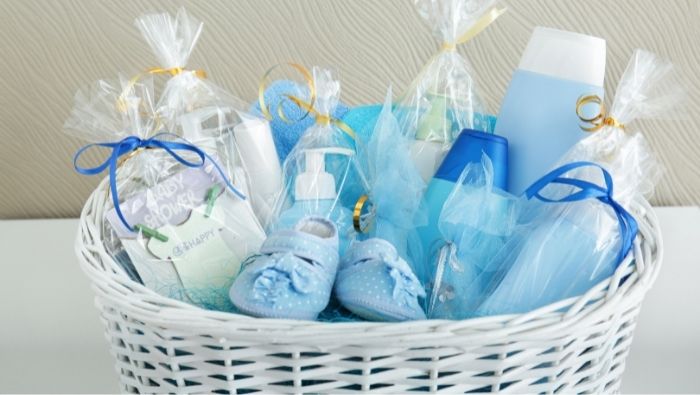 Need some affordable baby shower gift ideas the soon-to-be new mom will love? Our frugal readers share their best!
Dear Dollar Stretcher,
I have a problem. I have two baby showers to go to within the month and two birthdays to host next month. I already know what gifts I will be giving for the birthdays but I am stuck on what to give for baby shower gifts. I want to give thoughtful gifts, (one shower is for one of my best friends and the other is for a family member), but nothing that is going to cause me to go broke.
Please help! I need some inexpensive baby shower gift ideas that will still be appreciated by the mom-to-be.
Mel
Sew a Gift Solution
If you sew, some of the major pattern companies have some great baby gifts to make. My favorite is making a head roll for car seats and carriers. Its small, easy and quick to do. Since it takes so little material, you can probably find a remnant large enough (big savings, there). Depending on your friends' tastes, you can either go with juvenile prints or a plain, more "adult" fabric.
SS
Stuffed Storage Bin
You can buy a Rubbermaid storage bin and put a few items in it along with a subscription to Parents magazine. You can also go to a used book store and try and find a book for new mothers. I have always had a positive response to these very useful items.
Also, you can by items for a 1 year old. Since the baby grows so fast, mothers like to find things later on that the child can use. Like socks!
April
Custom Coupons for Shower
Make a coupon book good for:
1 dinner cooked, delivered, served, and cleaned up by you
1 afternoon babysitting
1 evening babysitting
1 afternoon of errand-running
You'll save her much in the way of time, money, and stress, while doing the same for yourself!
Liz M.
Start living better for less.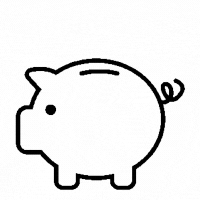 Subscribe to get money-saving content by email that can help you stretch your dollars further.
Twice each week you'll receive articles and tips that can help you free up and keep more of your hard-earned money, even on the tightest of budgets.
Subscribers receive a free copy of our eBook Little Luxuries: 130 Ways to Live Better for Less.
We respect your privacy. Unsubscribe at any time.
Future Baby Shower Gift Gift
Saving bonds are always good. They also make good follow up gifts for birthdays of the child.
EW
Bath Time
Buy a baby bath tub and fill it with little goodies, such as all the bath necessities (soap, shampoo, powder, Desitin®, lotion, etc.). You can also include items such as baby nail kits, wash cloths and towels, a couple of outfits or pj's. Also, diapers or a gift certificate to Target or Walmart where formula or other needs can be purchased.
Wrap the tub up with clear wrapping and decorate. Everything in the basket will always be used!
Tanya F.
Memory Box
An idea that is more personal is a nice heavy cardboard box with a lid or plastic box with lid. Decorate with fabric paints in bottles and write "Baby's Memories" on top. New moms love these to throw all those cards, letters, and other little items that come along that they want to save for baby.
Kim
Night Out
Give the parents coupons for babysitting. If this is their first child, one free evening or weekend day will be plenty. You can always be more generous if you want. Make sure they use them by including two movie passes for a local theater. This won't cost a fortune.
After our son was born, we were too out of it to think of where to go if we had a free evening, and we had a hard time asking friends to babysit. This gift would take care of both problems.
Dianne C. 
Is That Real?
You will need two small blankets, a baby rattle, a balloon, and a marker. Blow up the balloon to the size of a baby's head. Open the blanket and place the head on blanket. Tape or pin in place. If you pin, pin the knot, not the balloon. Fold the other blanket in a tube-like shape. Wrap around the head and cross the ends to make arms. Pin in place. Now wrap your baby up bunting style. In the hand tie a rattle. Draw a face on the balloon. If you want to spend more money, you can put your baby's head on a sleeper stuffed with wash cloths. That way everything you have used is useable.
D.
Cookbook Selections
The last two baby showers I attended, I gave an unusual gift which got lots of favorable comments…food!
In the first case, I purchased a copy of a quickie-type cookbook like one I already owned and loved, then I tagged some of our family's favorites with post-its and put together a "care" package of all of the ingredients for those few recipes.
The most recent shower I attended, I put together a package of five convenience dinners (canned chow mien/instant rice/boxed fortune cookies, spaghetti/spaghetti sauce with meat/parmesan cheese/french bread mix, etc.) and several desserts (cheesecake mix, dessert bar mix, etc.) and grouped them in a big decorated box with tissue paper. I included a card explaining that my greatest challenge when my babies were new was "having the time and energy to grocery shop and make dinner!" Both times I also threw in a package of newborn disposable diapers and some baby wipes.
This "theme" can be as simple or as elaborate as one would like. Someone could volunteer to "Once-A-Month" (or "Once-A-WEEK") cook for the mom, or maybe clean house and care for the baby for a while so the new mom can just rest! The basic idea is to provide the gift of time and less worry.
J.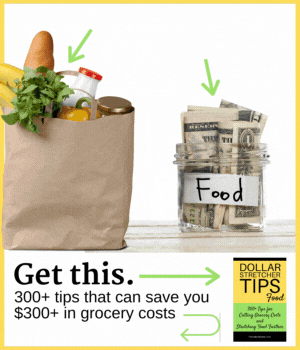 Organizer Help
Purchase a plastic over-the-door shoe holder and label the pockets (usually 12 or so) to hold all those items you need close at hand or are so small they get lost. Use a permanent marker to label for cotton balls, Q-tips, nail clippers, combs, hair bows/bands, etc. You can also write the baby's name and add ribbons or stencils if you like. Budget permitting, you can fill it with the goodies.
R.
Don't Forget
I usually watch for laundry basket sales. Buy a sturdy basket and watch for sales on baby items. I usually fill the basket with things most folks don't think about, such as plastic security plugs for your outlets, door and drawer locks, box of Dreft, etc.
Also, I watch for clothes sales of clothes that will fit the baby in a few months or sometime that year. The babies grow too fast and the mother ends up with a lot of newborn size clothes not ever worn. You can spend as little or as much as you want.
I have filled baskets with as little as $10.00 and as much as $25.00. Just takes a little time and keeping your eyes out every time you go shopping.
Theresa
A Mommy Manual
I made an inexpensive, handy baby shower gift for my daughter. I made a Mommy Manual. I downloaded a lot of "baby information" from websites (they have everything from prenatal care, what to expect in the delivery room, what to do when the baby comes home, and basic baby care), put it in an inexpensive binder sectioned by topic: prenatal, delivery, baby care, etc. Then, I simply made a pretty cover to slip into the front for the cover decoration. Mine simply said, "Official Mommy Manual for Rebecca" from Mom and the date. My grandson is two now, and she is still not only referring to the manual, but loaning it out to her friends!
Val
Handcrafted
New parents always love something personalized and handcrafted. For several baby showers, I've given a gift of personalized baby bottles and these have been a huge hit.
Buy a set or two of clear or clear colored plastic baby bottles (not the ones with designs pre printed on them). Three packs of these bottles are usually just a few dollars. You can paint on them with the fabric paints that come in the squeeze bottles with the writer tips. You can often find these on sale for under a dollar.
Many new parents will know the sex of their baby, and may even have a name picked out before shower time. I have personalized bottles with the baby name or just with pictures and designs that corresponded with a theme the mom-to-be had already picked out. (a celestial theme, rainbows, balloons, etc.). Wrap the bottles in pretty tissue and a bit of ribbon.
The fabric paint does NOT come off, even in the dishwasher. I have some of these for my own baby and once the paint is dry, these are practically indestructible, and SO cute!
Christine
Don't Forget Mom
I used to rack my brain trying to think of a gift for a child not even born yet and then had my own kids. At my first shower my sister gave me a basket of "me" things – bubble bath, a box of my favorite tea, coupons for babysitting, etc. All things that would give me a nice break when needed. I have since used this idea for the showers I have been invited to and have gotten not only a nice response from the other people invited but have gotten thank you calls from the moms each time they've used an item in the basket.
People tend to get so excited about the new baby coming and mom gets ignored. Trust me, a little TLC in mom's direction goes a long way on a long day.
Lu Anne B.
Theme Gifts
Themes can be helpful. A practical theme that I have used in the past is "safety". I bought a bottle of ipecac syrup (for use in case of ingestion of certain poisons) and all the little baby-proofing gadgets they sell for outlets and cupboards. This is admittedly not the most fun gift to give, but it's certainly appreciated, not likely to be duplicated, and can literally save a life.
Lin
Baby's Buffet
In the past, I have gone to the grocery store and purchased one jar of every kind of baby food and bottled juice that the store sells. One jar of each kind of food isn't really expensive (total expenditure for this gift is between $20 – $30) because the cost of each jar is so small. It is a very practical gift because it will be fully used. It also gives the mom a chance to find out what the baby will eat, one jar at a time, and she can replace what the baby likes (and skip what the baby won't eat).
For presenting this gift, I have decorated a sturdy box with contact paper, put the jars inside and then wrapped the exterior of the box with gift wrap. Because of all the small glass jars, this gift is quite heavy; make sure you use a STURDY box.
Barb W. in Midland, MI
A Special Wreath
A friend of mine gave me this great gift at my shower, and since then, I've been doing it for other friends.
You need a wire wreath frame (found for around $3-$5 at craft stores), a package of disposable diapers, some ribbon, and some small baby items (nail clippers, brush and comb, pacifier, etc.). Pull diapers through the wire, tying each one as you go with the ribbon. Once you have the diapers on, decorate your wreath by tying on the baby items. It's very cute and you don't need to wrap it – just take it as is with a little gift card. You can give the extra diapers as well, or keep them to make another wreath. It's a big hit!
Renee
A Sick Kit
One of the best gifts I have found to give is a "sick kit". It is a combination of items needed by a new mom when baby gets sick. Items such as Pedialyte, Tempra Drops, under arm thermometers. medicine syringe, medicine spoons etc., make good gifts. It saves the new parents a frantic trip to the pharmacy in the night. The Pedialyte comes in flavors and you can include other items such as diaper rash cream, baby band aids for future use, teething gel, all the little things that new moms haven't thought of. I have also seen in stores an "ice pack" for kids with Bert and Ernie on them. This would be for toddlers, but would be nice to have in advance.
It is the little things that come in handy. I usually pick up a small basket and line it with a receiving blanket and pile in the stuff that I purchase. Sometimes I add items such as baby cereal, juices, etc. to help fill it out.
Debi
A 'Baby Tree'
A different gift to give for a baby shower is a small tree in a planter pot. Take hooks (Christmas tree hooks) and hang baby items, such as pacifiers, booties, rattles, etc. on the tree. Wrap the pot with bright paper and tie on a pretty bow.
Judy