Inexpensive Alternatives to Shout® Color Catchers™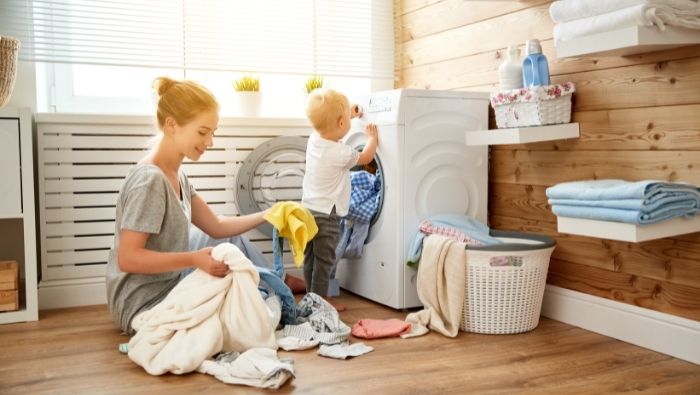 Color catchers can help protect your clothing but they aren't cheap. Get the same great results with these cheaper alternatives to Shout Color Catchers from our frugal readers.
Dear Dollar Stretcher,
I love using Shout® Color Catchers™ in my laundry. It keeps clothes from getting ruined by one item that may leak some dye, so it saves money by saving my clothes. However, they are pretty expensive at more than $4 for a box of 24. It seems like it's just a heavy-duty paper towel.
I'm wondering if there's some way to make these at home to save money. If any of your readers can help, I'd appreciate it!
Judy
Use Just Half
I've used Color Catchers™ for quite a while now and really like them. However, I agree that they are rather expensive.
I always tear a sheet into two pieces, which I use successfully unless there is something in the load that might possibly have a very heavy bleed, such as new jeans, etc. Then I use the whole thing. I've not had any problem with using just half.
Barbara
Cold Water Soak
Normally, it is only new items that have not been washed before that are likely to run and ruin other clothes. You will find that if you soak new items in cold water, perhaps adding a cup of vinegar, they will not run.
If you don't have time or energy to do that, then use Color Catcher™. You should not have to use it every time. Cold water is best for preventing color loss.
Geri
Start living better for less.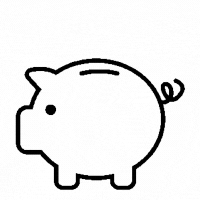 Subscribe to get money-saving content by email that can help you stretch your dollars further.
Twice each week you'll receive articles and tips that can help you free up and keep more of your hard-earned money, even on the tightest of budgets.
Subscribers receive a free copy of our eBook Little Luxuries: 130 Ways to Live Better for Less.
We respect your privacy. Unsubscribe at any time.
White Flannel Works
As a quilter, I know how important it is to catch running colors. I use a small piece of white flannel. You can buy the cheap kind. It goes on sale for a few dollars a yard. Remnants are also cheap.
After you toss a piece in your laundry, you can toss or reuse as rags. They work great on mirrors and glass!
Gina
Color Bleed Fix
On the few occasions in my house when one item in the wash has bled color onto the other garments, I immediately re-washed everything (minus the offending article) and the unwanted dye has come out.
Jennie
Vinegar and a Little Extra Attention Should Do It
When I worked for a large retail chain as a "Denim Expert," I recommended to customers a remedy of white vinegar added to the wash cycle to help denim retain its color while washing the denim inside out. (About two cups or so of vinegar per load should work. This is what I use, but it is an unscientific guess.) It is the same principal as Easter egg dyeing, where the vinegar helps the colors stick longer and brighter.
I don't know that this solves the bleeding of colors problem totally. I would just recommend the vinegar and a little more attention to what you're washing, eliminating the need for Color Catchers™ in every load.
Kelly
Dry and Reuse
Color Catchers™ can be dried and reused repeatedly. Throw them out only when they're deeply colored.
Linda