How to Price Used Items for Resale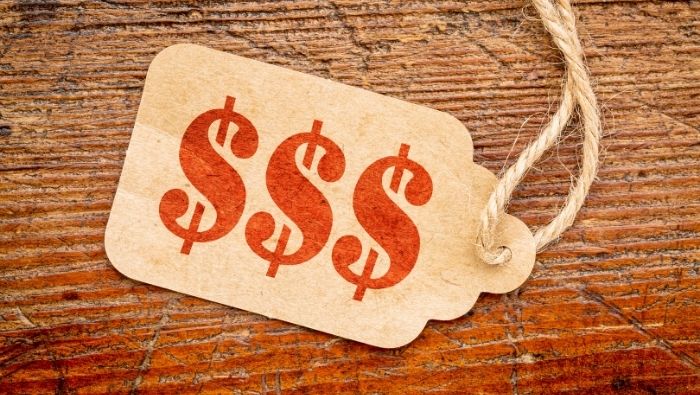 You want to get a good price for your stuff, but you also want to make sure things sell. Use these tips to price used items for a profitable sale.
Dear Dollar Stretcher,
We will be moving and don't plan on taking much of anything with us. We will be selling our appliances, furniture, etc.
How does one come up with a fair price? I have been checking the prices online but haven't had any luck. Is there a rule of thumb or pricing guide? Everything is in like new condition and only 5 years old.
The2Kids
How Can You Determine the Best Price for Selling Used Items?
We asked our frugal readers to weigh in on this topic. Read on for the good advice and tips they shared on how to price used items for resale.
'Fair Price' is Not Always Fair
Let's eliminate your basic premise "Fair price". Fair has nothing to do with how you price an object. Selling is all about perceived value and how much someone else is willing to spend, regardless of the actual cost. Because you spent $1000 for couch, and you've only had it for 3 years and it's still in good condition, doesn't mean you can sell it for $700 or even $500.
Furniture generally sells for much, much less than its perceived value — especially at a garage sale. Conversely, if an item is perceived as being highly valued and in low supply, it could sell for far more than what you paid for it.
If you are planning on having more than one garage sale before you move, you can experiment with the pricing and see what the interest is. If it doesn't move, you can lower the price for the next sale. If time is an issue, why not run an ad and include the furniture in your garage sale? Keep in mind that sometimes it costs less to almost give something away than it does to cart it along with you to the next place. You have to determine what is the lowest price you would be willing to sell at, and then price above that. But be prepared to slash it as the day progresses.
Another alternative is to use a consignment shop. The downside to this is that you will probably have to arrange and pay for delivery to the shop. The upside is that you may sell it for a lot more than you could at a garage sale — even after the consignment fee.
Maureen
Start living better for less.
Subscribe to get money-saving content by email that can help you stretch your dollars further.
Twice each week you'll receive articles and tips that can help you free up and keep more of your hard-earned money, even on the tightest of budgets.
Subscribers receive a free copy of our eBook Little Luxuries: 130 Ways to Live Better for Less.
We respect your privacy. Unsubscribe at any time.
The Way It Really Works
As far as determining a price for the lady who is moving and needs to sell her like-new furniture I have some ideas. I work in a resale shop, and if something is practically new, and marketable, meaning it is popular and easily sold, we can sell it for a little less than half of the original price. For example, a Pali crib, which was $700 new, and is in good but not great condition we can sell for $300. It is very popular, however, so it is easily sold.
Many times, parents come in to sell their used items, and are surprised to get so little for them. Sometimes it is because the items are worn, but also many items they purchased for a high price, such as bedding or wall hangings, just aren't popular and don't sell well.
My suggestion to the lady is to find the original paperwork, and an original picture of the item, attach these things to the furniture if selling at a garage sale, and then price these items at a little less than half the original cost.
Rachael
Don't Forget…
Depends upon how you want to sell – classifieds, garage sale, etc. Start with half price and see how things are doing. Also, some types of furniture like baby furniture can command more money.
I assume that you have also tried dropping hints to friends and relatives?
Amy
eBay is a Good Source of Information
Checking eBay can usually give you good asking price for anything.
Edward