Homemade Cleaner for Jetted Tubs, Shower Heads, and Sprayers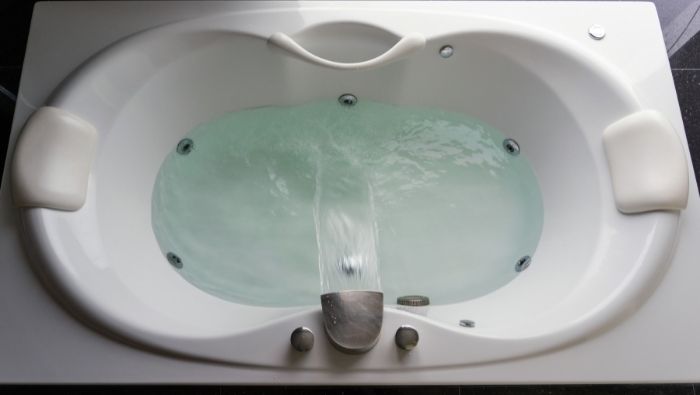 Before you reach for an expensive, chemical solution from the store to clean the jets in your tub, the sprayer in your kitchen sink, or the showerhead in your shower, try this easy, homemade natural cleaner.
It's the end of a long day at work, and you are looking forward to a relaxing soak in your jetted tub.
You let the water fill up and then press the button. Suddenly, your bathwater is filled with floating bits of orange or green gunk, totally spoiling your mood and your bath.
Has this ever happened to you?
It is pretty common in jetted tubs. Water and leftover soap sit in the jets, congealing and turning to nasty mold. Try this easy, homemade natural cleaner before you reach for an expensive, chemical solution from the store.
Start with an empty squeeze bottle…
Find an empty squeeze bottle like a dish soap container. (A spray bottle won't work, as this thick mixture clogs up the sprayer.)
Fill about half full with baking soda. Then add 1/4 cup vinegar and 1/4 cup hydrogen peroxide. The mixture will foam up and bubble, which means it's working. Squirt a little into each jet and let it sit for 20 minutes or so.
…and a toothbrush
When you come back to the tub, run a small toothbrush into the jet hole and gently swirl it around. Any remaining residue will be dislodged. Then fill the tub to cover the jets and turn them on for a couple of minutes for a thorough cleansing.
Alternatively, if your shower has a handheld attachment, you could rinse each jet separately.
Start living better for less.
Subscribe to get money-saving content by email that can help you stretch your dollars further.
Twice each week you'll receive articles and tips that can help you free up and keep more of your hard-earned money, even on the tightest of budgets.
Subscribers receive a free copy of our eBook Little Luxuries: 130 Ways to Live Better for Less.
We respect your privacy. Unsubscribe at any time.
Cleaning shower heads
This versatile cleaner also works on other problem spots around your home.
Maybe your shower hasn't been as refreshing lately because some holes are plugged. Fill a large plastic bag with about a cup of the cleaner and then fasten around the showerhead with rubber bands or twist ties, making sure the thick liquid coats the face of the showerhead. Let this sit for about 20 minutes, and then rinse for a sparkling clean shower.
Cleaning sink sprayers
Another tricky spot might be the sprayer in your sink. The small holes tend to get clogged easily, which means a sluggish spray.
Fill a cup half full with the cleaning mixture and then immerse the sprayer in the liquid. Again, let this sit for 20 minutes and then rinse it off. If stubborn buildup remains, scrub with an old toothbrush or similar brush.
The benefits of homemade cleaner
So why wouldn't you just run to the store and buy a $5 can of spray cleaner or fill your tub up with bleach water?
This natural cleaner is much better for you and the environment for one thing. Numerous studies have shown that chemical buildups damage our water supply, making it more expensive and difficult for waste treatment plants to produce safe drinking water. Just avoid the problem altogether by going natural.
Secondly, you can't beat the price. You could make over a dozen batches using just three ingredients for under $5. It is very cost-effective since you won't have to clean your jets, showerheads, or sprayer more than a few times a year.
Lastly, this cleaner works. It naturally combats the mold and buildup that repeated use brings. The chemical reaction of baking soda, vinegar, and hydrogen peroxide breaks it down without hurting any mechanical components, so it is safe to use. Also, it doesn't leave a chemical film that, in turn, would build up, causing its own problems down the road.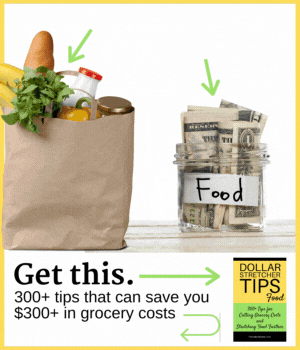 So the next time you want a nice soothing bath in your jetted tub or a refreshing shower, make sure it is sparkling clean by using this natural homemade cleaner.
Recipe:
3/4 cup baking soda
1/4 cup vinegar
1/4 cup hydrogen peroxide