Halloween Tricks that Treat Your Wallet Right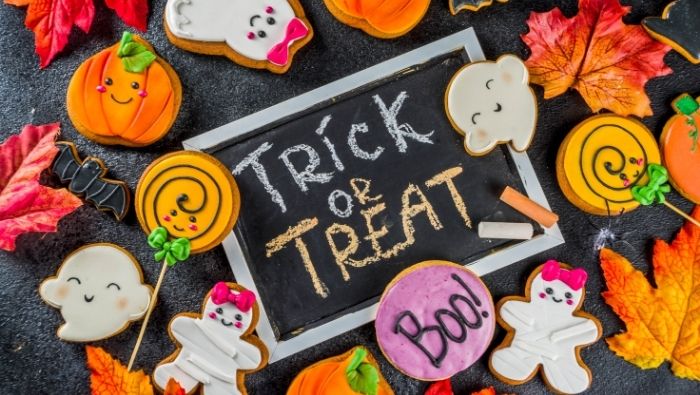 No need to overspend to have Halloween fun. Scare up spooktacular savings with these frugal Halloween tricks that treat your wallet right.
Don't get spooked by high-priced costumes and sky-high sweets. Instead, outsmart the big-ticket tricksters and enjoy a discounted Halloween.
When ghastly ghosts and paper pumpkins fill the aisles, leave your wallet at home. You can scare up a skeleton or transform your home into a horrifying haunted house for mere pennies on the dollar. All you need are a few tricks from a veteran dollar stretcher.
Cutting costume costs
Costumes can drain your budget faster than a thirsty vampire. With a bit of ingenuity, you can make your own. If you're crafty or handy with a sewing machine, costumes are a breeze. Patterns and material can be found at discount stores or textile outlets for fewer than five dollars.
Be inventive! The garage or tool shed can yield amazing costumes. My aunt won four best-dressed awards one year for a homemade spider costume. She used three foot lengths of black tubing for the legs and stiffened them with thin wooden dowels, all scrounged from her shed.
Cruise your closets for cast-offs. A too-small dress can become a princess's ball gown or add a belt and headband to Dad's black shirt for a nifty ninja outfit.
If your child wants to be a popular (and expensive) character, check out second hand stores. Also, watch for sales and coupons. Another strategy is to swap with friends. My children are the same age as the kids next door and they happily traded a leopard costume for Pikachu. The best trick of all: shop for next year after the holiday for spooktacular savings.
Start living better for less.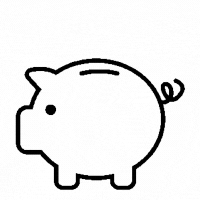 Subscribe to get money-saving content by email that can help you stretch your dollars further.
Twice each week you'll receive articles and tips that can help you free up and keep more of your hard-earned money, even on the tightest of budgets.
Subscribers receive a free copy of our eBook Little Luxuries: 130 Ways to Live Better for Less.
We respect your privacy. Unsubscribe at any time.
Saving on sweets
Handing out treats can trick you into spending too much. Even the discount stores' prices on bagged candy in special Halloween packaging can scare off a penny pincher. In today's society, homemade treats are often looked upon with suspicion. A great alternative is to buy plain wrapped candy and spook it up yourself.
First, I watch for sales and use coupons. Companies put out sweet deals like $1 off two packages or rebates. Then I take a 3″ square of black or orange netting and tie around a wrapped mini treat. Tie a contrasting bit of ribbon to secure. The netting and ribbon are frighteningly frugal. It helps to pick them up in advance, on clearance or deeply discounted.
A horrifying hint for Halloween candy: stock up after Halloween. Stores want to sell the leftover candy in a hurry and discount the terrifying treats at terrific prices. Store the treats in the freezer, preferably in unmarked packages or mis-labeled "Spinach" or "Liverwurst" packages to avoid scrounging scavengers. Chocolate is actually richer after being frozen, due to the slight chemical change in the main ingredient, the cocoa bean.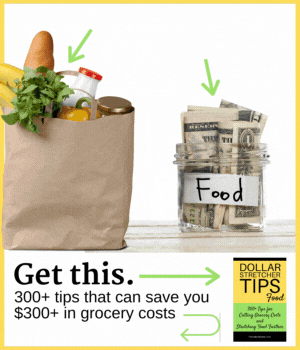 Decorating on a dime
Dastardly decorations can drain savings considerably. After Christmas, Halloween has become the most decorated holiday in the United States and has become a huge money maker for retailers. Don't capitulate on decapitated heads or shrieking skeletons. Design your own by enlisting your kids' talent and a few inexpensive items.
We saw a skull mask and cape decoration modeled from a popular movie "on sale" for only $29.99. I bought a black plastic skull for 99 cents, painted the eye-sockets and teeth white and added a five foot black tablecloth. I hung our Scream ghost above our doorway for plenty of appreciative gasps of fright. A skeleton can be silly or scary, painted on black poster board with reflective white paint. Witches are wickedly simple with an old black dress, a mask and hat, formed from leftover costumes.
Once again, patience rewards the sale-seeker. Pick up next year's dastardly decorations once the pumpkin candles are extinguished. Remember your storage capabilities, though. A six-foot snake might be spine-tingling next year, but where are you going to store it?
Halloween doesn't have to leave you petrified of being penniless. Just use your imagination in choosing costumes, shop around for sweets and design your own decorations. These tricks will treat your wallet right.
About the Author
Shaunna Privratsky became an expert in personal finance out of necessity. Between writing, reading and gardening, she is always on the lookout for bargains. Visit her at The Discount Diva.