Get Your Money's Worth When Buying a Christmas Tree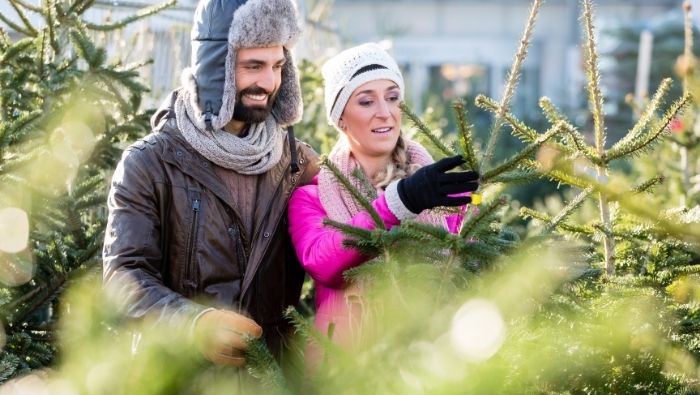 Not all Christmas trees are alike. The trick is knowing what to buy. Use these tips and guidelines from an actual tree grower to get your money's worth when buying a live Christmas tree.
It must be my German heritage, but I can't imagine or tolerate the thought of Christmas without a real tree. And that's weird, because every year I decorate an artificial tree to place on my porch, but a live Christmas tree goes up in the parlor.
Luckily for me, within a 30-minute drive of my farm, there are a dozen plantations where all manner of Christmas tree varieties are grown. And nearly every species fills the house with wonderful scents. The trick is knowing what to buy, because not every Christmas tree is created equal. Each has positive characteristics and negative traits as well.
Assuming you've decided to spend the money for a live tree, there are several basic tree facts to keep in mind, because each affects how much you'll end up paying, as well as other factors.
One other thing to keep in mind is that there is a certain sense of anticipation, excitement, and holiday joy associated with buying a Christmas tree. It's an emotional discretionary purchase, and that's the way it's supposed to be. It's not like buying paper towels at the discount store.
Color
Not all Christmas trees possess deep verdant green foliage. Some are blue, and the Colorado blue spruce is a prime example. The needles of the native western spruce have a distinctive bluish tint. Problem is that those needles are extremely sharp and will likely irritate the skin of most folks, especially little ones.
Scots pine (erroneously called Scotch pine) is another sharp needled tree. The advantages are the strong stout branches that will accept the weight of an anvil, and a true Christmas classic.
In my opinion, white fir, also known as concolor fir, is the best blue-green tree. It possesses soft fragrant foliage, fairly stout branches, and truly stunning color. It's one of my personal favorites.
Fragrance
As a species, the firs are the most fragrant. Ranked 1 to 4, they would be Frazier fir, concolor fir, Douglas fir and balsam fir. Each has a delicate orange citrus fragrance, and again, ranked 1 to 4, Frazier and concolor smell the best. And the better a Christmas tree smells, the higher the price.
Conversely, white spruce, which is also known as skunk spruce, smells bad enough to convince Santa to bypass your stocking altogether. But, they are relatively cheap.
Start living better for less.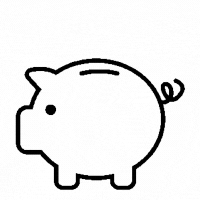 Subscribe to get money-saving content by email that can help you stretch your dollars further.
Twice each week you'll receive articles and tips that can help you free up and keep more of your hard-earned money, even on the tightest of budgets.
Subscribers receive a free copy of our eBook Little Luxuries: 130 Ways to Live Better for Less.
We respect your privacy. Unsubscribe at any time.
Needle Retention
Christmas is a time to celebrate the holiday in many religious and secular ways, none of which include vacuuming needles off the floor every morning.
Scots pine, concolor fir, white pine, Frazier fir and Douglas fir all hang onto their needles. Balsam fir and white spruce drop needles like a reformed drunk drops bad habits!
Shape
All plantation-grown Christmas trees are regularly pruned (sheared) while growing. Shearing encourages secondary lateral branching, which makes for a full dense tree with terrific "Christmas tree" shape.
For outstanding shape, consider concolor fir, Frazier fir, Douglas fir, balsam and Scots pine.
"Decorateability"
Depending upon the weight of the ornaments in your collection, this is an important consideration.
As mentioned, Scots pine limbs will bear the weight of multiple solid glass ornaments, while the branches of white pine, balsam, and Douglas fir are thin and better suited for lightweight decorations. Concolor fir and Frazier fir fall somewhere in the middle. Red pine, while not commonly grown on plantations, is another stout branched species, but the branches are quite widely spaced.
Is this a scientific analysis? Nope. It's the humble opinion of a guy that was a dues paying member of the NY State Christmas Tree Grower's Association for three years.
In the end, buying a Christmas tree comes down to personal taste, family tradition, and cost.
I'm not trying to steer anybody one way or the other. I just want you to make an informed decision, and get your money's worth.
About the Author
Rich Finzer resides in upstate New York. During his 40+ years as a writer, he has published over 1,200 newspaper, magazine and Internet articles. His books are available on Amazon: Maple On Tap: Making Your Own Maple Syrup
, Taking the Tracks, Dawn Toward Daylight
, and Julie & Me.