Frugal Ways to Enjoy Fairs and Festivals
Keep entertainment costs low while keeping the fun factor high. Use these tips to enjoy fairs and festivals frugally.
Since the first state fair in Syracuse, New York in 1841, fairs and festivals have become part of the American experience. The Pennsylvania State Association of County Fairs lists over 100 fairs in Pennsylvania alone. That list doesn't even include art festivals, music festivals, or historic reenactments.
No matter what your interests, there is likely an event in your area for you. Fun as these gatherings may be, attendees can often end up spending much more money than they expected.
Here are some ways to keep costs low while keeping the fun factor high.
Keep food costs in check
Eat a meal before you go. Have a big breakfast or a hearty lunch at home before heading off to the festival grounds.
There will doubtless be plenty of food vendors at any fair, but most of them will offer common dishes. You can get a regular cheeseburger anywhere, usually for a lot less money.
Save your culinary indulgences for specialty items. Savor an apple dumpling with ice cream at an apple festival, indulge in fresh kettle corn at a historic reenactment, or enjoy a funnel cake at the county fair. Get the tastes of the season for even less by sharing a treat with someone else in your group.
Start living better for less.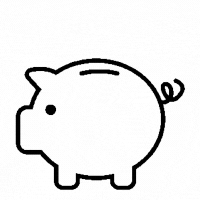 Subscribe to get money-saving content by email that can help you stretch your dollars further.
Twice each week you'll receive articles and tips that can help you free up and keep more of your hard-earned money, even on the tightest of budgets.
Subscribers receive a free copy of our eBook Little Luxuries: 130 Ways to Live Better for Less.
We respect your privacy. Unsubscribe at any time.
Save on souvenirs
Souvenirs can break the budget at a festival, since there will often be vendors selling unique or handmade goods.
Instead of buying souvenirs, collect pictures of the cool things you see. Have a friendly photo contest with bragging rights as the prize. As you share your pictures with each other, you'll relive all of the fun you had. Honestly, were you ever really going to wear that hand-forged dragon belt buckle anyway?
Another alternative to purchasing souvenirs is to establish a tradition in your family to share your "superlatives" with each other at the end of the day: favorite activity, best costume, most interesting booth, etc. Decide on some categories before you start exploring so your group can be ready to share when it's time to go home.
If you're really into tangible souvenirs, create a memory jar for each outing using a clean, recycled glass jar. Collect free items from your adventures that will fit inside the jar, such as a program or brochure, ticket stubs, swag from booths, found items like coins, or natural items like a pretty stone from the parking area or an interesting leaf. You'll be so busy searching for free things for the jar that you'll forget to focus on buying things. Display the jars at home for an instant conversation piece.
Plan ahead
Finally, plan ahead. Search festival websites for free days or discounts. Many large events will partner with local stores or chambers of commerce to offer coupons for discounted admission.
County fairs often offer free or reduced admission on designated days to members of different groups or for bringing donations for a food bank or charity.
One of the best parts of going to fairs and festivals is that many are free to attend.
Gather these tips and some friends or family members and head out to enjoy the great outdoors and the unique entertainment offered at a Renaissance fair, a fall festival, or another local event in your area.
Have a great festival day the frugal way!