Frugal Hiking Essentials for Beginners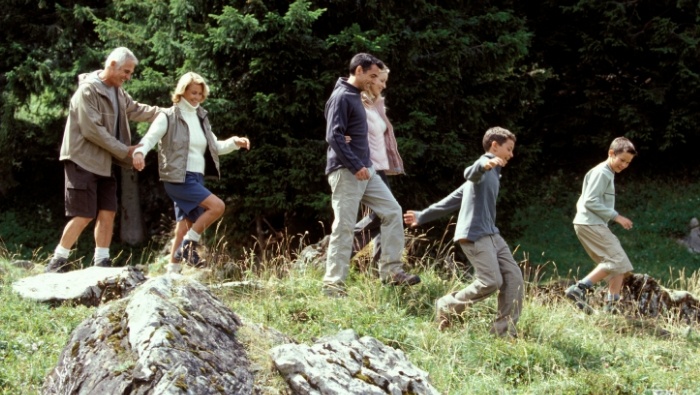 Hiking can be a great frugal family activity for all ages. And with these tips and a little planning, it can be safe, affordable and fun.
Your family enjoys the exercise and fresh air, and of course the togetherness of evening or weekend walks in and around your neighborhood.  What a wonderful opportunity to escape the stresses of daily life.  So, maybe it's time to step it up a bit and try hiking.
Walking vs. hiking
Are you wondering how hiking is different from walking? Walking is more urban and is typically on surfaces such as concrete, asphalt, gravel or sand. Hiking is usually on more challenging surfaces and terrains, trails and footpaths and often in forests, mountains, and parks. Hikes generally involve more time and more miles (and more scenery!).
Hiking spots
Like walking, hiking doesn't have to cost anything beyond the cost of gas to load up the family in the minivan and transport them to some desirable scenic spot. Some places, such as national parks, may have an entrance fee either per person, per family or per carload or vehicle.
Turkey Run State Park in western Indiana has several hiking trails of varying lengths and hilliness. Vehicles pay $7 to get in no matter how many people are in your van. Starved Rock State Park in north central Illinois is also lovely and admission is free for hikers unless you are also camping or staying at their beautiful rustic lodge. The Shawnee National Forest in Southern Illinois is free with lots of activities beyond hiking once there. Yellowstone, one of America's 58 national parks (according to travelandleisure.com) requires a $25 per vehicle entrance fee.
If your family wants to make hiking in national parks a regular activity, you might want to invest in an annual pass that is either specific to that park, or the broader one that gets you into any of the national parks.
Start living better for less.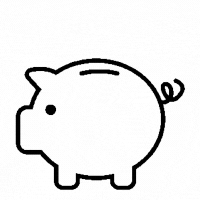 Subscribe to get money-saving content by email that can help you stretch your dollars further.
Twice each week you'll receive articles and tips that can help you free up and keep more of your hard-earned money, even on the tightest of budgets.
Subscribers receive a free copy of our eBook Little Luxuries: 130 Ways to Live Better for Less.
We respect your privacy. Unsubscribe at any time.
Clothing essentials
To have the safest and best time hiking, you probably want to make an initial investment of a few clothing items and related accessories.
Hiking shoes and boots
A new pair of hiking shoes or boots could become your best friend when it comes to hiking. They are superior to those canvas athletic walking shoes that serve you well when walking at your neighborhood park.
Hiking shoes, which cost about $80 or more depending on features and quality, are typically waterproof and have superior tread on the soles. This makes them safer on certain surfaces since they reduce skidding and reduce your risk of falling.
Hiking boots are taller, covering more area around your ankle and can cost approximately $125 or more. You may want to buy a small bottle of waterproofing to be sure your feet stay dry as your boots or shoes get older and more wear on them.
Pants and socks
Always wear long pants and tall enough socks to keep the skin on your legs completely covered. You want to prevent exposure to poison ivy and bug bites, including those dangerous ticks.
Jackets
For warm weather hiking, a lightweight waterproof jacket is handy, especially if the temperature drops or it starts to rain. If it has lots of pockets and a hood, so much the better. That nylon windbreaker that you have hanging in the closet may be enough for hiking. But if you plan to hike in cooler or cold weather, head over to a sporting goods store, such as Dick's Sporting Goods, and look at their selection. Make sure you know what you're buying before spending $100 or so for a cold weather jacket for hiking.
Backpacks
A backpack is useful for at least one of the people in your family or hiking group.  Be sure zippers are extra sturdy and that there are enough compartments for items such as a water bottle, which you always want to have with you, some easy-to-eat healthy snacks like protein bars, and of course bug spray.
Sun protection and bug repellents
You can get bug repellent almost anywhere for about $10, but note that insect repellents have expiration dates, so make sure yours is still good to use. And if you have concerns about sun protection, have no fear; they now sell combination sunscreen/bug sprays.
A hat with a brim is also nice to keep your head cool while hiking and keep the sun out of your eyes. 
Hiking can be an affordable family activity. With a little planning it can be both safe and fun.
About the Author
Debra is an occupational therapist, accountant, teacher and freelance writer. She is a writer for Advance for Occupational Therapy Practitioners. She also writes for Grand Magazine, has some items (fiction and non fiction) selling on Amazon (Kindle)
, has written several travel articles for the Champaign-Urbana News-Gazette and several articles for freelancewriting.com and volunteers as a money mentor for the University of Illinois Cooperative Extension money mentoring program. Learn more about her at DebraKarplus.blogspot.com.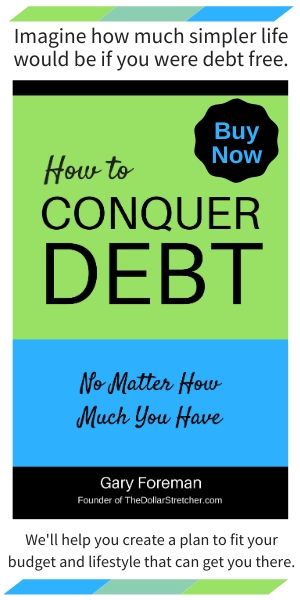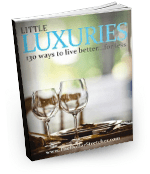 Subscribe to The Dollar Stretcher, our free twice-weekly newsletter aimed at helping you live better for less on the money you already have!
Subscribers get a copy of our ebook Little Luxuries: 130 Ways to Live Better...For Less for FREE!