Frugal 40th Birthday Party Ideas
Is a special someone is turning 40? Make their day as special as they are without breaking the bank with these affordable 40th birthday party ideas from our frugal readers.
Dear Dollar Stretcher,
My husband will have his 40th birthday in a few months. We've never been big on parties, but I can't pass this one up.
Can anyone help with affordable party ideas to help celebrate his 40th?
Lyla
Make It Potluck!
Definitely have a potluck lunch/dinner! You can supply the paper products, beverages, and meat and then let friends and family supply the rest of the sides! Or get the culinary students from your local community college involved in creating and serving a great spread! Maybe you know of someone who would bake a cake or some pies in lieu of bringing a covered dish?
Perhaps have a balloon release for loved ones who are no longer in this physical world. Create a homemade photo booth, complete with fun and crazy props for guests to wear! Rent a bouncy house for those young at heart! Google "40th birthday party ideas" and you will have millions of ideas!
Connie (via Facebook)
Giving 40
One thing that's always fun for a "milestone" birthday is to ask guests to bring that person's "age" in something. It's up to them to think of what to bring.
For this celebration, it could be 40 dollar bills, 40 cookies, 40 jars of hot sauce, etc. There will be a lot of laughs when the birthday person opens his/her presents! And guests seem to have a lot of fun trying to "out do" each other on the gifts!
Deb C.
Start living better for less.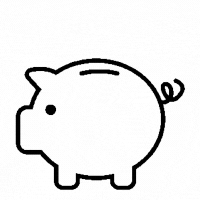 Subscribe to get money-saving content by email that can help you stretch your dollars further.
Twice each week you'll receive articles and tips that can help you free up and keep more of your hard-earned money, even on the tightest of budgets.
Subscribers receive a free copy of our eBook Little Luxuries: 130 Ways to Live Better for Less.
We respect your privacy. Unsubscribe at any time.
40th Birthday Party Retro Style
One idea I had for a birthday party is a "retro" theme of the decade during which the honoree went to high school. Invite people to dress up in fashions from that decade, play the music (perhaps on a Pandora station), look up some trivia questions to challenge guests, etc. It could be fun!
Judy G.
Does Anyone Want a Sucker?
Put a medium to large round Styrofoam ball on a wooden dowel or stick. Put the stick into a terra cotta or any other pot. Again, you might want to put the end of the stick into another flat round of Styrofoam or even put polished rocks or something to hold it in there.
Then the fun part comes in! Put 40 Tootsie Roll® Pops or other suckers all around the "tree" ball. I also added greenery and ribbon here and there to fill in. Make a sign to go in the pot that says "40 SUCKS."
I did this for a friend at her 50th birthday party with 50 suckers, and it was a big hit!
Martha
40 or Bust!
When I turned 40, my husband threw a surprise "I 40" birthday party for me.
They used homemade road signs as decorations. The food table was made to look like a roadside construction site with the chips in a child size hard hat, and they even got napkins from a Waffle House because it seems like there is one at every exit. They also used drywall tape and made "lanes" on the wood floors throughout the house.
I even received traffic cones as a gift. It was very clever and did not cost a lot.
Nancy on NC
Cheap, Meaningful 40th Birthday Party Ideas
You can put photos of the person on a DVD set to music. Make it a kind of "this is your life" thing. It's cheap, yet very meaningful!
Sheryl
Make It an Experience He'll Always Remember
For my husband's 40th, we went on a white water river raft trip. It was far from cities and it got us out in nature and under the stars. The boat men made wonderful meals and even a birthday cake over the campfire.
Thirty years later, we still recommend this to everyone as something for the bucket list. It was one of the greatest experiences we ever had!
Trudy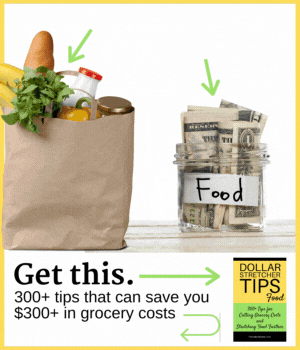 When You Want Something a Little Fancier
I threw my husband a big 40th birthday party a few years ago. Instead of having the typical "getting old" theme with black balloons, etc., I wanted it to be a celebration of his life thus far and show him how many people he had touched. I invited people from our "past life" before we got married and moved across town, as well as kids he had taught more recently in Sunday School and their parents. Family and members of clubs he had been a part of were also invited. I used Evite.com for the invitations and was able to keep it a secret.
For the venue, I selected a large outdoor pavilion at a local environmental education center (which turned out to be rent-free), so nature did most of the decorating. The kids could also run around and play before and during the party. I bought a customizable banner and helium balloons at Party City, as well as disposable tablecloths for the food tables (which I borrowed from our church). For the picnic tables, I bought a few rolls of brown butcher paper at a mail/UPS store.
The "invitee" list was almost 200 people. As catering was too expensive, I opted to go with "artisan," build-your-own sandwiches with several varieties of pre-sliced artisan breads, party trays of cold cuts, cheeses and veggies, fruit, single-serving artisan chips (which I had to order by mail) and a couple of cold salads. I also ordered a large sheet cake and bought a few dozen small pastries as back-up. All told, the food came to $12/person with a better selection than the equivalent amount spent on a catered meal.
In addition to food, the other main expense was serving pieces as I wanted a nice presentation. In retrospect, I should have rented many of the pieces, but I bought bread baskets and large glass salad bowls at World Market, two large aluminum ice/beverage tubs at Home Depot, and lots of small tongs (no hands!) at Party City. I also ordered pump bottles, salt and pepper shakers, and oil/vinegar bottles for the condiments (which were placed on individual picnic tables to keep the lines from backing up). All of the plates, utensils, and napkins were of compostable wood or paper (and I also bought waste bins for these).
Just over 100 people showed up, and even though I'd spent around $2,000, I could not have hosted this event at a restaurant. It did take a lot of planning and footwork, and I also had a lot of help with food/equipment storage, delivery, setup, and breakdown. One element for which I had not planned was leftover food, so friends ended up taking trays home and dividing meat, cheese, etc. into individual baggies. I was happy to give people leftover food and cake as a "thank you" for all of their help.
This may be more extravagant than what you have in mind or can do, but this was the best way I could come up with to host a large party with as much elegance and the least expense I could manage. One other thing I did not plan for was photography. I did not have time to take pictures and had not recruited anyone to do this, so I have no pictures of the party. My husband had a great time and was touched by the turnout and individual expressions of what he had meant to them.
Terry in Hoschton, GA