The Benefits of Grocery Shopping Online
Harness the power of technology to fill your fridge without leaving home. COVID has forced many of us to change the way we shop. If you haven't tried online grocery shopping and delivery, give it a try. You'll be surprised how easy and cost effective it is.
The retail market has been suffering huge hits from the influx of online shopping. It's been going on for years but has picked up huge momentum now. Hundreds of companies have had to close their doors because they couldn't keep up with the online demands of their customers. Stores have to stay ahead of the e-commerce trend to stay current.
Now this applies to grocery stores, too. I tried buying my groceries online awhile back due to some medical issues with my husband. I found myself unable to leave the house. With the refrigerator and cupboards starting to look alarmingly bare, I went online and discovered an easy way to get groceries without leaving the house.
What's not to dislike about grocery shopping?
Grocery shopping is probably not high on someone's list of fun things to do. There are the lists to make, coupons to find, long lines to check out, groceries to cart to your vehicle and unload when you get home, and then the main ingredient you forgot for dinner tonight!
What if you could make grocery shopping easy and almost fun?
Start living better for less.
Subscribe to get money-saving content by email that can help you stretch your dollars further.
Twice each week you'll receive articles and tips that can help you free up and keep more of your hard-earned money, even on the tightest of budgets.
Subscribers receive a free copy of our eBook Little Luxuries: 130 Ways to Live Better for Less.
We respect your privacy. Unsubscribe at any time.
Benefit from the ease and convenience of online grocery shopping.
With nothing to lose, I searched out the items I needed and placed my first order. I found that it was not always the sale items that popped up first, so I kept trying until I got the ones that were on sale. It helps if you have the sale ad handy, along with any coupons you want to use.
Once I checked out, I received an order confirmation and a confirmation of the delivery window that I had requested. When the van arrived, the driver brought all of my groceries right to the front door and placed them inside so I could quickly check everything. I also gave him the coupons I had used. Everything was perfect, and I was able to put everything away in record time.
The ease and convenience was amazing. It was almost too easy! It could quickly become addicting. Even after my first free three orders, the fee is only $7. Considering the time, gas to get there, and the hassle of a normal shopping trip, that seems a relatively small price to pay.
Local grocers finally starting to offer online shopping and delivery.
I realize that online grocery shopping is nothing new. Amazon has been around for ages and Walmart upped their game with online orders and deliveries. Yet Walmart's return policy and customer service leaves quite a bit to be desired, and I have not had much luck with Amazon. Shopping with a trusted neighborhood grocery store seems nicer and the prices can't be beat.
Another bonus for grocery stores that allow online shopping and delivery is the additional jobs it creates. They need more clerks to do the shopping and fill the orders and drivers to deliver the items. Anyone that wanted to earn some extra money could get paid to shop.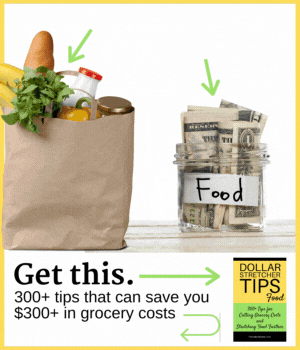 We all need to eat and grocery shopping is a part of that. If you have never considered online shopping and delivery, give it a try. It will save you time, money, and all the headaches of going to the grocery store. Harness the power of technology to fill your fridge without leaving home.