The Frugal Lunchbox: Reducing the Cost of Lunch at Work
Is lunchtime spending eating up your food budget? Use these tips to pack a frugal lunchbox and reduce the cost of lunch at work.
Dear Dollar Stretcher,
Our lunches at work are getting more and more expensive. Between us, my wife and I are spending $15 to $20 every day. And, that's just lunch. Breaks can easily add another $5 to our joint tab.
I'm sure that taking our lunches to work is the right answer, but we can't seem to make that work for us. Can you help?
Sonny
You're right to be concerned about lunchtime spending. For most families, what they spend on food and groceries can make or break their budget.
The reason is simple. First, it's a major expense. It's typically the third highest expense behind housing and transportation.
Second, as you've already pointed out, you make decisions about what food to buy just about every day, so you have a lot of opportunities to adjust how much you're spending.
With that in mind, let's see if we can't help make "lunches from home" an easier task for you.
Start living better for less.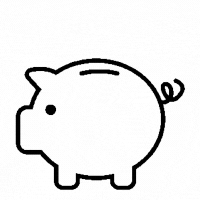 Subscribe to get money-saving content by email that can help you stretch your dollars further.
Twice each week you'll receive articles and tips that can help you free up and keep more of your hard-earned money, even on the tightest of budgets.
Subscribers receive a free copy of our eBook Little Luxuries: 130 Ways to Live Better for Less.
We respect your privacy. Unsubscribe at any time.
A minimum investment in supplies can make taking lunch easier and cheaper
We'll begin by seeing what you have available and what you'll need to purchase.
Be willing to invest in the containers you'll need to store and bring your lunch to work. Have enough so that you won't be foiled by a lack of available containers. It's money well spent. Trying to get by with old butter dishes and plastic grocery bags could doom you to failure. This is one case where spending for the proper tools will pay off.
If you don't have a kitchen with a refrigerator and microwave at your workplace or if you have a long commute, transporting and storing your lunch becomes even more important. You'll need a plastic cooler or insulated lunchbox. They come in various styles and sizes. Pick the one that will work best for you.
Consider buying a wide-mouth Thermos® bottle or two. You'll find a variety of shapes and sizes available where you buy camping goods. They're not just for drinks and soups. They can be used to keep things like rice or meatballs hot for your lunch. Or to keep potato salad or other sandwich spreads (like shrimp or crab salad) cold.
Don't spend much on ice packs. Used plastic soda or water bottles make an excellent ice pack when filled with water and frozen. Keep a variety of sizes in your freezer. Use the one that best fits your lunchbox that day.
Water bottles can also be used to keep your lunch warm. Heat water on the stovetop or in the microwave. Use a funnel to fill your bottle (don't want to risk burning your hands).
Having access to a microwave and refrigerator makes variety much easier. If your workplace doesn't have one, you might want to see if they'd be willing to put them in to help all employees reduce expenses.
Choose lunch options that are cheap but not boring
Next, let's spend some time on your menu options.
Sandwiches are easy to make and to bring to the workplace, but they can become boring. Try variations on the sandwich. Tortillas and wraps are still convenient, but provide some variety. They also allow for fillings that wouldn't work with bread or a bun and invite you to include different sauces and spices. (See: How to Reduce the Cost of Lunch Meat.)
Beyond sandwiches, your best source for cheap food is leftovers. The big secret to leftovers is that you can disguise them, so you'll forget that today's lunch started as last night's dinner.
It begins with planning for leftovers. For instance, you're planning on a spaghetti dinner. It's easy to make extra sauce and meatballs. Using your Thermos® and a hoagie roll, you'll have the ingredients to make a meatball sub at your desk or workstation. (See also: Meal Planning Around Leftovers to Stretch the Food Budget.)
How you save your leftovers will also make a difference. Consider packing them as individual meals or as individual servings of the remaining meat, potatoes, and vegetable. The individual servings allow you to choose the combination you want to take for lunch.
Bringing your lunch does not mean solo dining
Don't forget to think beyond the normal solutions. Consider forming a lunch club. Three to six people are best, but even two will work. Take turns bringing in lunch for the entire group. Or take a potluck approach where each person brings something to share with the group.
Finally, admit that occasionally you'll want to go out or you won't be prepared to bring your lunch. Plan for those occasions. Save coupons for local restaurants.
The good news is that you don't need any special training to make this plan work. You just need the desire that you already have. Soon you'll be deciding what to do with the money that you've been saving with your new frugal lunch plan!