Join the Store Brand Revolution and Save
Attention shoppers! Store brands are cheaper than national brands, and they're often better quality. Why not join the store brand revolution?
Are you an avid couponer? Always ready to snag some cents off? Good for you. Then you're probably also familiar with private labels also known as store brands. These products are often every bit as good as their "name brand competitors."
I've found buying the store brand items at full price is cheaper than using a coupon for the name brand. It's estimated that a typical family could save about 28% of the weekly grocery bill by switching to private labels.
Comparing Store Brand Product Ingredients to Name Brand Ingredients
Only once have I been disappointed with a store brand. That was when a tube of facial cleanser designed for oily skin did not have the same "tingle" as its name brand inspiration. A closer inspection of both products found the problem, namely a lesser amount of active ingredient in the store brand.
How do I know? Ingredients are always listed in the order of their amount, going from most to least. The active ingredient was about third on the name brand list, and the sixth or seventh ingredient listed on the store brand's label.
With this lone exception, I've always been pleased with the private label. It's not risky at all to try the store's own brand. Most store chains have a money back guarantee on their merchandise. If you're not satisfied, they'll give you a refund. What's there to lose?
Start living better for less.
Subscribe to get money-saving content by email that can help you stretch your dollars further.
Twice each week you'll receive articles and tips that can help you free up and keep more of your hard-earned money, even on the tightest of budgets.
Subscribers receive a free copy of our eBook Little Luxuries: 130 Ways to Live Better for Less.
We respect your privacy. Unsubscribe at any time.
Why Name Brand Products Cost More
An official with American Hygiene Products, which manufactures disposable diapers and training pants for such chains as Target, Walmart and Kroger, said advertising adds about 50% to the cost of the name brand products. Private labels do not have TV commercials, billboards, magazine or newspaper advertising or sports sponsorships, such as NASCAR, to add to the bottom line of their product. You're not helping pay for these costs or for celebrity endorsements when you buy the generic equivalent of store brand merchandise.
Who cares if the NASCAR driver doesn't have a patch on his driving suit touting your favorite private label product? That puts more money in your pocket!
In-house store brands include Equate and Great Value at Walmart, Up and Up at Target, and Member's Mark in Sam's Clubs. There are many others. Merchants often do side-by-side comparisons, highlighting price differences between two almost-identical products.
Name brand manufactures actually make products for the stores, in some instances. In other cases, such as AHP, there is a separate factory, but it is just as dedicated to producing quality products as the "big boys." Inferior store brand merchandise would damage the chain's good name.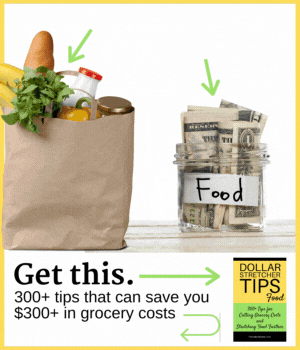 Comparison-Shopping is a Must When Choosing a Store Brand or a Name Brand
I've found a big price difference between different store brands. For instance, store brand Benadryl allergy pills are much cheaper if I buy the Equate brand at Walmart. This saves $2 to $3 over other drug and grocery chains' allergy pills. (See also: Over the Counter Meds Savings Secrets.)
Attention shoppers! Store brands are not only cheaper than national brands, but also they're often better quality. Forget coupons. Start enjoying real savings with store brands.