How to Reduce the Cost of Lunch Meat
Are costly deli meats killing your food budget? Our readers share how they reduce the cost of lunch meat without depriving their families of their favorite sandwich stuffings.
Dear Dollar Stretcher,
Every weekday I make sandwiches for our four kids and my husband. As you'd expect, we go through a lot of bread and lunchmeat. The deli counter is killing me. A pound of ham plus two pounds of beef is really adding up. With my grocery bills rising, I need to find ways to save. Does anyone know how to reduce the cost of lunch meat without depriving your family?
Aimee
How to Reduce the Cost of Lunch Meat
We asked our frugal readers for suggestions on how they reduce the cost of lunch meat for their sandwich-loving families. Here are some of the best cost-cutting tips we received:
Cook and Slice Your Own Meat
The simplest way to beat the deli lunchmeat counter is to cook a roast yourself and then slice it and freeze in portions suitable for a day or two of sandwiches. This need not be a big job. Either buy a larger roast when you are cooking one anyway, or buy a smaller extra one and put it in the oven or slow cooker at any convenient time. If you buy beef one week, ham the next and so forth, you will soon have a good selection in the freezer. The bonus is that home-cooked roasts do not have the added water and salt of deli meats, so you get more for your money and healthier food as well.
Also consider interesting non-meat sandwiches, such as hummus with lettuce and tomato. Make your own in minutes with a can of chickpeas, a little lemon juice, olive oil, and seasonings of your choice.
Barbara in CT
Start living better for less.
Subscribe to get money-saving content by email that can help you stretch your dollars further.
Twice each week you'll receive articles and tips that can help you free up and keep more of your hard-earned money, even on the tightest of budgets.
Subscribers receive a free copy of our eBook Little Luxuries: 130 Ways to Live Better for Less.
We respect your privacy. Unsubscribe at any time.
Slice It Thin
It's been a few years since I had a lot of lunches to make, but here's what I did then. On craigslist, I found an electric meat slicer for $50. It looked similar to those in deli departments. Whenever I made a roast, turkey or ham, I would take the ends and slice thin. Then I put them into individually marked bags in the freezer. It saved money. I can't remember ever cooking a special cut of meat just to slice, but you could do that. Occasionally, as a treat, I would let the kids choose something at the deli, like bologna, that I couldn't make at home, but the rest of our lunches were all leftovers turned into lunch meat. (Incidentally, later I sold the meat slicer for just what I'd paid for it!)
Clare
Buy the Ends
We always check the cold case near the in-store deli for ends of lunchmeat and cheeses. They're usually odd sizes that you can cut to fit. They are priced around $3/lb. That is a big savings even off sale prices. This deli has a big turnover so the product is fresh.
Dee
Save on the Bread
You might want to consider getting a bread maker. You can find one at Goodwill!
Aaron
Move Away from Lunchmeat
Price check the prepackaged "deli" meat that is normally located near the hot dogs as well as the prepackaged that is near the deli counter. Some of these are very good, and depending on the current sales, they can be less expensive.
Another thing you can do is try not making a lunch meat sandwich every day. I don't know if you have picky eaters, but I make homemade chicken salad some weeks and that costs less than lunchmeat. My hubby likes tuna salad sometimes, which is also generally a good value. Also, if we have any leftover meat from dinner, we slice it as thin as we can and make a sandwich or we put it on a salad for lunch.
There are also meatless options. I sometimes make homemade hummus and put it on a pita pocket with some sliced veggies, and there's good old PB&J! We've also discovered that a cold slice of pizza (homemade, of course) is a good lunch every now and then.
If your husband has access to a microwave, well, all sorts of options open up. If not, you may be able to put soup or leftover casserole in a thermos.
Colleen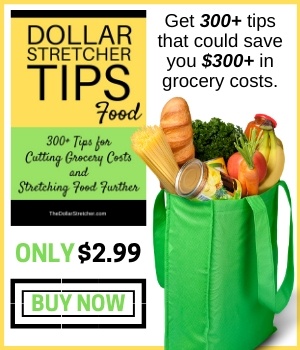 Frugal Lunchmeat at Restaurant Supply Store
We have a Gordon Food Service store near us. They used to only sell to restaurants but are now open to the public. We can get lunchmeats up to half off what the local grocery store deli charges. I'm sure Gordon Foods is not the only restaurant supply store around the US that is open to the public.
Judy
Change It Up
Package up leftovers instead. Or serve cutup vegetables/fruit with a bit of cheese and crackers. This will be a change in routine from the usual sandwiches.
Joan
Frugal Lunch Meat in the Short- and Long-Term
There is a short-term and long-term solution that will help you with this problem. Short term, only buy the lunch meat that is on sale, but buy as much as your budget can afford. Then separate it into whatever package you will use in one week, wrap well, and freeze. Defrost what you want for that week. If you begin doing this consistently, you should drop your cost per pound for deli meat by as much as $2.50 per pound. Also, if you frequent a specific deli counter all the time, ask them for savings hints. Sometimes they'll sell you the end of something for less, tell you when what is going on sale, provide coupons, etc.
For the long-term, get yourself a meat slicer. Amazon and eBay have them for as little as $60, although a stronger all-metal one will last longer. Then instead of purchasing sliced meat, purchase whole hams, roasts, or a whole turkey. Season and cook to your taste. Slice it yourself and then again freeze so you only have open what you will use in a week's time. Again, if you wait to buy your ham, roasts or turkey on sale (cheese works the same), you will be saving almost half.
Kamia
Buy Frugal Lunch Meat on Quick Sale
One of the ways that I save the most on lunch meat is to regularly look for the lunchmeat packages that are reduced to "sell quick" because they are near expiration. I will buy several packages of those and put them in my freezer. They taste perfectly fresh when they are thawed and eaten at a later date. I recently found four packages of turkey breast lunchmeat marked down to $1 a pack and I bought them all and froze them. Another thing that I do to make the meat stretch is to add other things to the sandwiches like pickles, onions, lettuce, tomatoes, olives, etc. This makes the sandwiches seem bigger and more filling with less meat used.
Annie
Thinking Beyond Lunch Meat
Another idea is leftover fried, BBQ or oven-baked chicken pieces, they're good cold, with a slice of bread and butter on the side and some carrot and celery sticks. If you can't slice roast meat thin enough, you can always grind it up, mix in some salsa, mustard and mayo, pickle relish or what you like, and make a sandwich filling that way. Or take this filling, and wrap in biscuit dough and bake. Ham or chicken can be cubed into a rice or pasta salad.
Evelyn