Freezer Efficiency: Storage and Organization Tips
Using your freezer efficiently will save you money. Our frugal readers offer their favorite storage and organization tips for improving freezer efficiency.
Dear Dollar Stretcher,
When putting things in the freezer, is it better to remove items (example: Ice Pops) from their cardboard box to store it or is there a reason for all the boxes? I figured that all the extra packaging takes up energy to freeze.
Ann S. in Suffern, NY
Freezer Efficiency Storage and Organization Tips
We asked our frugal readers to help out by contributing their most useful freezer efficiency storage and organization tips. Read on for all they had to share.
Leave As Is
I leave everything in original wrappings since it cushions the plastic and prevents possible tears, which will allow freezer burn. The internal packaging is not up to the strength needed to be used alone without problems, and if you have to wrap every item with freezer paper and preserve the directions, etc., the labor needed wipes out your savings. And most people will not pull out mystery packages to make a meal. It ends up being thrown away and wasted.
Freezer burn and "I don't wanna experiment with unknown stuff" are the real reasons for waste when you are talking about freezing foods.
Debbie
One Solution with Three Benefits
The more you put in your freezer, the more efficient it is. So fill up unused space with gallon jugs of water. You can also use any kind of empty soda bottles. Fill them with water and put them in your freezer.
I also use them to pop into my brother's lunch pale so his food stays nice and cold and he has something cold to drink during the day.
Chris H. in Montana
Start living better for less.
Subscribe to get money-saving content by email that can help you stretch your dollars further.
Twice each week you'll receive articles and tips that can help you free up and keep more of your hard-earned money, even on the tightest of budgets.
Subscribers receive a free copy of our eBook Little Luxuries: 130 Ways to Live Better for Less.
We respect your privacy. Unsubscribe at any time.
Safety Considerations
Actually, having a full freezer is more efficient and consumes less energy than cooling the air of a less full space. (I often store an extra bag or two of ice for this very reason. It also comes in handy for our drinks, keeping food from spoiling during power outages or on road trips.)
Additionally, removing the boxes from frozen foods also means ditching the expiration dates and nutritional information, both of which are important in avoiding the waste of spoiled or inedible meals.
As a further caution, if you have family or friends with food allergies, you should never remove the cartons before you are ready to prepare their food, as a trip to the hospital ER is not only much more costly in financial terms but also a serious danger to their health.
Product recalls also rely on codes printed on the cartons, which is not something you want to be guessing about as you stare at a bunch of unlabeled packages.
If you want to be more efficient and earth friendly about packaging, buy family size packages or printed freezer bags rather than boxes. By volume, these both use much less packaging.
Heather
Remove from Box, But Keep Directions
Taking foods out of the boxes freezes the foods faster and gives you more space in your freezer. I have a little shelf (supposed to be for holding cans) above the freezer, so whenever I buy something in a box, I cut out the directions and the picture so that everyone can find the directions. For some items, if the plastic bag is really flimsy, I put the item into a freezer bag and put the instructions inside.
Jennifer
Smart, Efficient Freezer Tip
While I'm not sure if the cardboard helps or hurts the situation, my best tip is one that I use during hurricanes (I'm a Floridian!). Fill plastic storage containers with water and gather a few grocery bags. Freeze and then put several ice blocks in each grocery bag. Use these bags to take up all the extra nooks and crannies because a fuller freezer is more efficient.
This is a great power outage tip, too. Put the ice blocks in zip top, leak proof bags (leak proof so that, when they melt, you won't have a watery mess). When the power is out, these ice blocks keep the freezer frozen longer, making it possible to go longer without having to run the generator to keep the freezer frozen.
Stephanie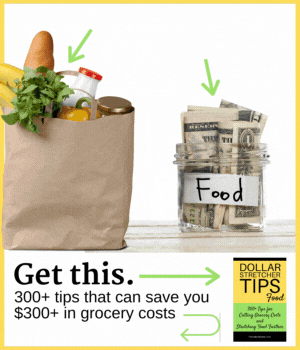 The Organized Freezer
I use plastic crates to organize our freezer. If you use cardboard boxes, cardboard is an insulator and doesn't allow the cold air to circulate, or if you are putting items in to freeze, it keeps them from freezing quickly.
I use different crates for different categories. Red is for beef, yellow is for chicken, green is for veggies, etc. You can look in at a glance and see where you need to stock up. Then use a diagram to keep track of where the crates are located.
Christina
Mark Your Containers
I take the items from the box (six frozen hamburgers, for example) and place them in a plastic freezer bag with the instructions cut from the box.
I divide multiple packs (three one-pound packages of hot dogs) into individual packs and freeze in plastic bags. Freeze butter in quarters. If bought in a bulk piece, cut into 1/4-pound units.
Never use round containers in a freezer. There is too much lost space. When possible, use freezer bags. And then, if possible, freeze in amounts comfortable for you.
Smaller quantities in bags tuck better into corners and layer well.
And the most important point, mark container with date, contents, and weight!
Ricka
A Full Freezer Is a More Efficient Freezer
Leave the contents in the original box when possible. If it's not possible, then cut out the directions and include them in another container with the product. The more insulation around the product, the longer it will last in the freezer. Freezers also run best when they are full.
I prefer reusable plastic containers when I freeze homemade items. They stack easily and allow me to find things more easily. If you choose to use plastic bags, you may wish to freeze items such as berries on a tray and then put them in the bag. This way, they will be separate and you can take out just what you need.
Remember to rotate frozen food as you would pantry food. Use the oldest first. I date what I freeze, so that I know when I made it. A tiny strip of freezer tape on the top of my container makes it easy. One roll has lasted for years.
Finally, it's usually best to keep the freezer full. This makes the most effective use of your electricity and helps reduce the cost of operation.
Barbara in Connecticut