Easy Budget-Friendly Back to School Lunch Ideas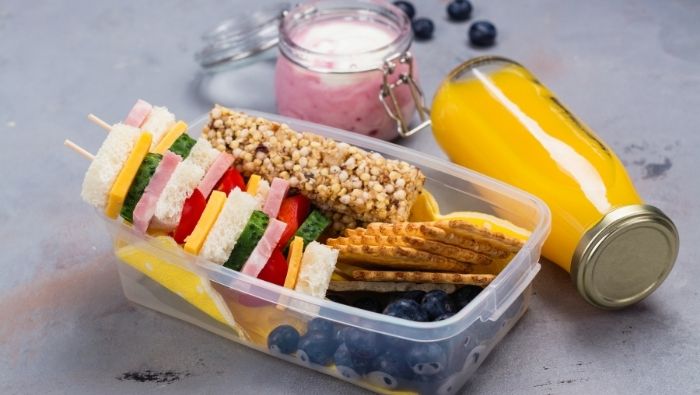 Looking to pack your kid's school lunch for less? To get some simple, affordable back to school lunch ideas and tips, we reached out to a blogger who specializes in DIY.
As summer winds down, many parents have started preparing for back to school. And with notebooks, textbooks, and pencils at the forefront of back-to-school season, parents may also be thinking about easy and healthy school lunches.
If both parents work, it can be hard to plan out and pack healthy lunches every day. This is especially true if you have multiple kids. To get some tips on DIY easy lunches for back to school, we reached out to Marie of DIY Adulation, a blog that specializes in all things DIY. Here's what she had to say:
Q: With back to school approaching, do you have some time-saving tips for parents on making sure kids get a healthy and homemade lunch?
Marie: The best tip to make sure that kids get a healthy lunch every day is to prep the meals on Sunday for the rest of the week. Pick up multiple containers and fill them before the week starts. Store them in the fridge, and all you have to do is grab one in the morning and toss it in their lunchbox.

I also love collapsible water bottles because they don't take up a lot of space, and you can fill them with a healthy drink. These are easy to toss in with lunches, as well.
Q: What are some easy DIY lunch ideas for back to school?
Marie: The best lunches for kids are ones that they have some control over. These are great for two reasons: Kids love "creating" their own lunches and only putting lunch components in the containers saves parent's time.

Some great ideas are DIY wraps and lunchables. For wraps, include small tortillas and whatever filling your kids like (such as ham and cheese, chicken and veggies, or beans and salsa). Let them assemble the wraps once it's time to eat. Make your own lunchables by adding crackers, meat, and cheese that kids can put together as they would the store-bought kind. Ramp up the nutritional content by including some veggies and hummus.
Start living better for less.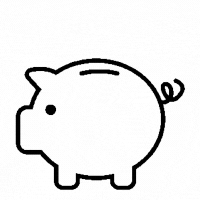 Subscribe to get money-saving content by email that can help you stretch your dollars further.
Twice each week you'll receive articles and tips that can help you free up and keep more of your hard-earned money, even on the tightest of budgets.
Subscribers receive a free copy of our eBook Little Luxuries: 130 Ways to Live Better for Less.
We respect your privacy. Unsubscribe at any time.
Q: Are there any DIY food decoration tips you might have to make a picky eater's lunch options more appetizing?
Marie: Decorating and making kids' food fun doesn't have to be difficult or elaborate. Kids love things that are out of the ordinary because it makes their world a little more fun. Food coloring is a simple way to take an ordinary ingredient and make it fun. Try mixing colors into things such as peanut butter, ranch dressing, and hummus. (Blue is one of my favorites because it tends to overpower natural colors more easily.)

Also don't forget about easy ways to sneak daily nutrition into a picky eater's day. Smoothies are fantastic because parents can add all kinds of super foods in and kids won't know. If your child wrinkles his or her nose at an actual smoothie, try freezing it and then letting them have a frozen "treat" for a snack or dessert.
Q: Any DIY tips on keeping snacks and lunches cool?
Marie: When trying to keep their food cold until lunch time, try freezing some of the actual components. Put dips in ice cube trays and freeze them. Then just pop out the cubes and they will help keep things cold but defrost by lunch time. The same goes for fruits and vegetables. You can freeze these until you're ready to use them for lunches or snacks.

Prepping meals ahead of time also helps with this because everything starts the day cold from being stored in the refrigerator. In addition, make sure you use insulated lunchboxes. Most come this way now and it helps prevent heat from transferring.
Q: Are there any back to school lunch/snack recipes that parents might forget about, but that might be a tasty, easy, and budget-friendly option?
Marie: When it comes to snacks, I don't recommend ones that need to stay cold. Dried fruits and vegetables (like these cucumber chips) make a much better option because they are inexpensive, last a lot longer, and are much healthier. Even if you don't have a food dehydrator, you can still make these healthy snacks using your oven.

Also don't forget to repurpose leftovers. Leftover pasta can be turned into a pasta salad. Leftover chicken can be sliced or shredded for wraps. There are tons of possibilities all of which save you money and prevent food waste.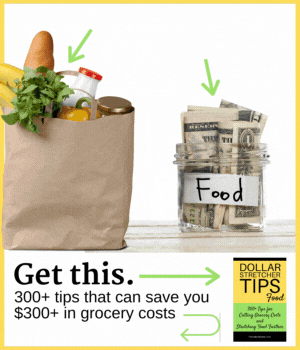 These are some wonderful tips! Hopefully as you are preparing for back to school, you can use these tips to get creative and healthy for back to school meals.
About the Author
Marie is a nerdy, crafty mom of three adorable little kids. She loves writing and creating, but in her non-existent free time, she also loves karaoke, taking her kids to the zoo, and reading. You can find her at DIYAdulation.com.