Alternatives for Ensure: The Same Nutrition for Less Money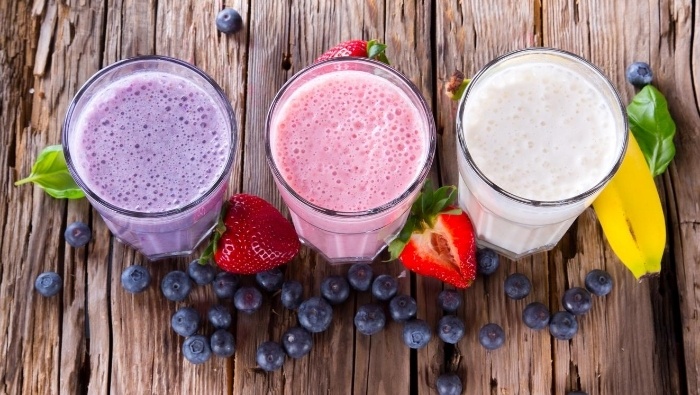 You may need the extra nutrition that drinks like Ensure and Boost provide, but not the extra cost. Here are some homemade alternatives to Ensure and other supplemental nutrition shakes that can save you money while still providing the nutrition you need.
While meal replacement nutritional shakes such as Ensure or Boost might be good for your health, the cost of those shakes might not be so good for your food budget.
Why not consider making your own so both your body and your budget can benefit?
We figured who better to ask for frugal meal replacement shake recipes than our frugal readers.
Frugal Homemade Alternatives for Ensure or Boost
We reached out to our readers to get their favorite recipes for homemade nutritional shakes and quite a few of them had a tasty, nutritious, low-cost recipe or two to share. You are sure to find one that can help meet your nutritional needs while keeping both your taste buds and your wallet happy.
A Dietitian's Ensure Substitute Recommendation
I am a dietitian, worked in a hospital for many years. Ensure is really good if you need something that is non-milk based. If the person can tolerate milk, what I usually recommend is Carnation Instant Breakfast powder, Slim Fast powder, or another such equivalent, mixed with 2% milk (or whole if extra calories are needed).
These provide the vitamins, protein, and carbohydrates, and are much cheaper. You can make them into milkshakes with ice cream also and add some variety.
Melissa P. of Kelso, WA
An 'Old Time' Favorite
I am not sure if this is the equivilant to anything but a dietician suggested that I add to one cup of whole milk, one half cup of dry powdered skim milk and one half cup of Ovaltene decaffienated. This, along with daily vitamins, helped my son through a very tough time. You may want to ask a dietician or your family physician if the caloric and other numbers are similar.
Patricia R.
Send me some savings!
Subscribe to get money-saving tips just like these by email that can help you stretch and grow your dollars.
Twice each week you'll receive tips that can help you free up and keep more of your hard-earned money, even on the tightest of budgets.
We respect your privacy. We hate spam. Unsubscribe at any time.
Two Homemade Ensure Recipes
I don't know how close of the substitution this is in comparison to the vitamins and minerals and other nutritive factors on the label; what I do know is that it is cheaper and healther without additives and artificial this and that. I have two recipes.
Breakfast Shake
2/3 cup whole milk
1/2 cup fruit, fresh or frozen (strawberries, bananas, peaches, etc)
2-3 tablespoons quick oats (I've even used regular oats; use not more than 2 tbl or soak them in a bit of milk for your specific consistency)
4 ice cubes
2-3 tablespoons sugar or honey (I prefer honey because it is a natural nonprocessed item; you can get a less processed sugar but it can be expensive unless you know how to shop for it)
2-3 tablespoons wheat germ
Place milk and oats in blender and let sit for five minutes. Blend until smooth. Add remaining ingredients and blend again. Add more sugar if needed. More fruit may be added to your tastes. Increase sugar if fruit is tart.
Protein Fruit Drink
1 mango, peeled and diced
6 strawberries
1 cup water or milk
5 ice cubes
sugar to taste (start with 2 tablespoons)
1/4 cup cooked (and cooled) beans (garbanzo, pinto, navy)
Puree and enjoy with a squeeze of lime if desired. You can vary the fruit used such as banana, pineapple, or other berries. I hope this gives you a nice healthy start!
Sharon S.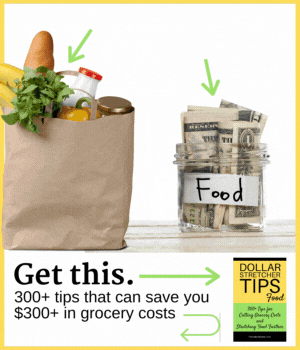 Is It Really Necessary?
I'd first check with the doctor to see if the Ensure is necessary. Some of the manufacturers have been marketing these products to the general public, and they are completely unnecessary. If you have a serious medical condition and need a dietary supplement, though, you may still have options. Many of these products are milkshakes mixed with vitamins, so a recommendation on a different vitamin or protein supplement may be possible. Soy powder, a traditional protein supplement that can be mixed into almost anything, is usually in bulk and inexpensively at a health food grocery. If you do need the Ensure, try checking with a dietitician for advice on other foods you can safely eat that may be less expensive. Then you can cut down on your use.
Finally, whether you need it or not, call the 800 number on the back of the can and ask for samples and coupons. This is a good strategy for people looking to save on infant formula, too.
Annie L.
Ask Your Doctor
I work in a doctor's office. Many times a month an Ensure representative comes into our office with free samples, usually 2-3 cases of cans each time. These are for the doctors to distribute as they wish. At my office, we set these back for people that are on a fixed income and use Ensure.
Call your physician's office and ask if they can give you some Ensure samples. Also, anyone with a baby should try asking their physician for formula. We recieve tons of formula, free of charge. Many people ask for these samples. We recieve so much that sometimes it expires before used. Such a waste.
Tish B.
Ignore the Marketing
Those ads on televisions which depict healthy older adults drinking Ensure to seemingly "enhance their lifestyle" or "be young again" are totally ridiculous. A few years ago some marketing guru was trying to increase sales and did a pretty good job at finding another market niche. Ensure was originally meant to help those with serious illnesses who have trouble eating and keeping on weight. It is high in protein and calories…..things which most Americans get way too much of. It is also fortified with vitamins and minerals, much like your typical breakfast cereal. Ensure is used quite extensively in hospitals and nursing homes for tube feedings. In my opinion, it tastes terrible.
Why are you drinking Ensure? If you are normal weight and don't have any appetite problems, take a vitamin (even 1/2 a vitamin is usually sufficient). If you are too busy to eat, reevaluate your lifesyle or try to eat things that are easy and portable, such as sandwiches. If you need to gain some weight, drink milkshakes.
Annette W.
A Tasty Alternative for Boost Plus
My dad, who lives with me and has Alzheimer's, was drinking Boost Plus (4 cans daily) chocolate. Since he takes a geriatric multiple vitamin, 2 400 IU's of vitamin E, one calcium citrate, and 1,000 mg of vitamin C per day, he no longer needs the Boost. My dad does, however, "miss the taste" of Boost Plus and I was able to "devise" my own version, which he drinks now without incident.
First, to make a one gallon pitcher, reuse a one gallon plastic milk jug (with the screw on lid). To this, add 3 cans of sweetened, condensed milk at ROOM temperature; if you like chocolate, add 1 cup Ovaltine (Nestle's has NO nutrition and too much sugar). If you prefer vanilla, add the same amount of Carnation's malted milk; then, 2 tbsp. vanilla, 1 tbsp. of clean oil (safflower, canola or sunflower) and close the cap on the milk jug. Shake ingredients to mix WELL, This should shake all of the powder from the Ovaltine into the condensed milk. Finally, fill the jug with the type of milk you normally drink, either powdered skim, 2% or whole, put the cap back on the milk jug and shake very well again. To add more nutrition, you might add powdered Slim Fast in addition or in lieu of Ovaltine/Malted milk.
I make milk shakes like this for my dad frequently and in the summer I add Blue Bell ice cream to these mixtures to make his "milk shakes", which he also thoroughly enjoys. Though I am not a professional, and everyone is different, you might experience recipes to suit your own taste, as I do for my dad.
If you need extra fat calories, you may add them by using pure liquid whipping cream (in the carton, not the can), but add about three cartons to the mixture instead of your milk. I do this for my dad, as his illness has caused more weight loss than he should have. An alternate would also be baby formula, perhaps, but I do not know the cost/contents of formula these days. Alternately, if you are like me, and do not need extra fat, I would make myself one with skim milk, Slim Fast, Ovaltine, etc. and continue on my multiple vitamins. Since Dads Boost Plus has so many vitamins in it, and he takes so many every day, at his age of 82, the combination could be toxic, which is another reason he does not take both now. My dad does not seem to know the difference and looks forward to the "new tastes" we create in the blender.
Cathy
Send me some savings!
Subscribe to get money-saving tips just like these by email that can help you stretch and grow your dollars.
Twice each week you'll receive tips that can help you free up and keep more of your hard-earned money, even on the tightest of budgets.
We respect your privacy. We hate spam. Unsubscribe at any time.