Finding Inexpensive Area Rugs: Tips and Resources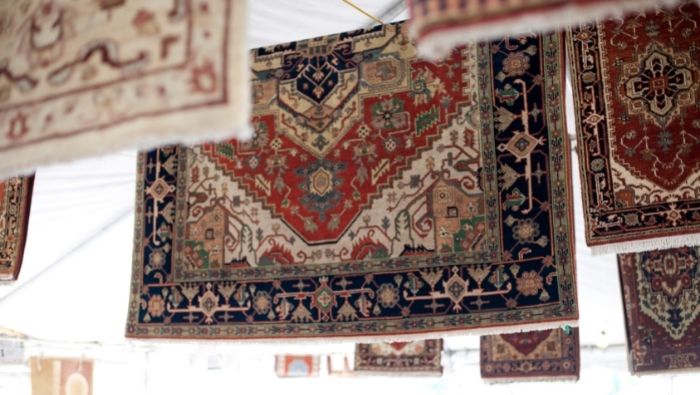 Does your home have hardwood floors? You might be interested in finding affordable area rugs. Our frugal readers share their ideas about where to look.
Dear Dollar Stretcher,
I want to buy some nice area rugs, but most of them are too expensive. We just moved into a house with hardwood floors throughout, and I'd like to put an area rug in the living room and in our bedroom.
The ones I've found are beyond our budget. Can any of your readers suggest where I could find inexpensive area rugs?
Lori
Give a New Home to Abandoned Rugs
Depends on where you live and what your budget is. IKEA, if you have one near you, has area rugs for anywhere from $20 to $300. You can also find some inexpensive area rugs in basic, abstract patterns at Home Depot. (See 11 Ways to Save at Home Depot.)
It's worth checking your local Craigslist and Freecycle listings as well. If you're concerned about bringing a secondhand rug into your home, you can always get it cleaned first. And talking of cleaning, you might want to check with professional rug cleaners in your area and see if they have any rugs that have been abandoned by their owners. They might be willing to sell them to you for the cost of the cleaning.
Amy
Check Out End of Summer Sales
Look in the patio section of home stores. There are a lot of things on sale when summer is over. Patio rugs are more rugged and can be washed outside. Also, Target and Walmart have back-to-college sections that have rugs on sale.
Karen (via Facebook)
Start living better for less.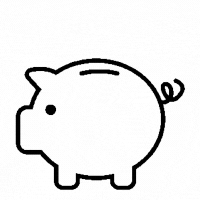 Subscribe to get money-saving content by email that can help you stretch your dollars further.
Twice each week you'll receive articles and tips that can help you free up and keep more of your hard-earned money, even on the tightest of budgets.
Subscribers receive a free copy of our eBook Little Luxuries: 130 Ways to Live Better for Less.
We respect your privacy. Unsubscribe at any time.
Have Inexpensive Area Rugs Made for You
I am a home stager and find that beautiful but reasonably priced area rugs can be found online. Some of them even come with free or discounted shipping. Two places to try are Overstock.com and Target.com.
If you have a Bed Bath & Beyond locally, you can use one of their coupons for 20% off. The other thought is that many stores that sell carpeting can "make" you an area rug of your choice. They will bind the edges for you, allowing you to pick the color, style, etc.
Barbara
Find a Secondhand Treasure
Try Goodwill, Salvation Army, or other thrift stores. In our area, I've seen several nice, inexpensive area rugs that I would have loved to put in our home.
Amy (via Facebook)
Make Your Own Patchwork Rug
I go to the rug stores and ask for the rug sample squares they are done with. I then use them to make a rug in the size I want by using double-sided tape to anchor them to the floor. You end up with a bright, cheerful, and vibrantly colorful patchwork rug that will bring you many compliments.
I have the floor done in my back bedroom like that and will always remember my sister saying to me that it was her favorite room because of what I had done to the floor.
Bea
Take Your Request to the Cleaners
Try calling your local carpet cleaners. In our area, if an area rug doesn't come out 100%, the cleaners will sometimes reimburse their client and then sell the rugs dirt-cheap, so they don't have to store them. I bought a 5×7 one for under $10, and it looks great.
Beverly
Shop Timeshare Furnishing Sales
We live near a timeshare resort, which redecorates their mini-apartments every year or two. They sell the furnishings at a one-day sale for very little money. 9×12 rugs go for $50 and have been professionally cleaned. Most are in neutral colors.
Get there early; anything good goes fast. Watch for ads or call a local timeshare resort to ask when their next sale might be. If they don't know, ask if you can put your email on a newsletter mailing for the resort. Often that's where they post the notice of the sale.
Clare
Dress Your Floors for Less
Inexpensive area rugs are a cinch to find at Ross Dress for Less®. They are synthetic, which means the colors are bright, they can be scrubbed, and they are cheap. They don't have all colors and sizes all the time, but by watching what comes in and out, you'll eventually see what you want.
Elaine, a retired designer
Consider Carpet Remnants
Although the edges are unbound, you can get a variety of colors and sizes for considerably less than comparable area rugs. Almost every carpet store has a remnant section. Happy shopping!
Janna in Oregon
Search for Inexpensive Area Rugs at Swap Meets
Many swap meets have regular vendors that sell new merchandise. One near me sold rugs. I took an arm chair cover with me when I went to look at the rugs. After looking at the cover, the owner went right to the perfect rug. It was a $100 for a 5×7 rug. It's polypropylene and almost indestructible, which is perfect if a person has pets or young children.
Starlett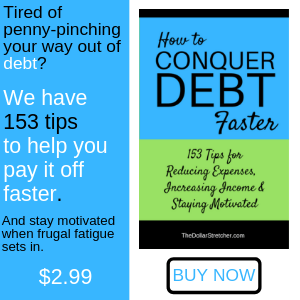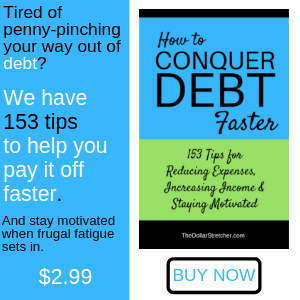 Custom-Made, Creative and Cheap!
A good way to make a cheap but unique area rug is to buy artist's or even just sewing canvas (or drop-cloth canvas) or find unique heavier weight fabrics. Edges can be sewn if you want or just cut. The canvas can be painted with any acrylic paint. Using stencils would make it fast but still make it look custom-made. You could also use a more expensive fabric to "edge" a cheaper canvas or fabric.
To make durable, use a roller to apply several coats of Polyacrylic (acrylic polyurethane) to seal it, letting it dry between coats. I used a floor-cloth like this for years in my high-traffic entry way where the door would not go over a "regular" rug. This would work great under a dining room table. Just wipe clean if spills happen!
Laura
Combine and Save
When I want big inexpensive area rugs, I cruise through the clearance areas of any store that carries smaller rugs. I have made great area rugs by buying four or more small rugs in matching or complimentary colors and stitching them together with a large needle and heavy upholstery thread. I even used dental floss as thread once when I didn't have any heavy thread available. I've only done this with rag rugs, so I'm not sure how it would work with other types, but the rag ones look great.
I once found three matching runners (on great clearance) that were six feet long and two feet wide, so I ended up with a fabulous 6X6 rug for about $12!
Lauri
Visit Local Auctions
Local auctions are a good place to get anything for the home if you don't mind used. I bought a Crate and Barrel 6×10 sisal rug for $2! Do a search for local auctions in your area and go to one.
Tina