Finding Affordable Eats When You Travel by Air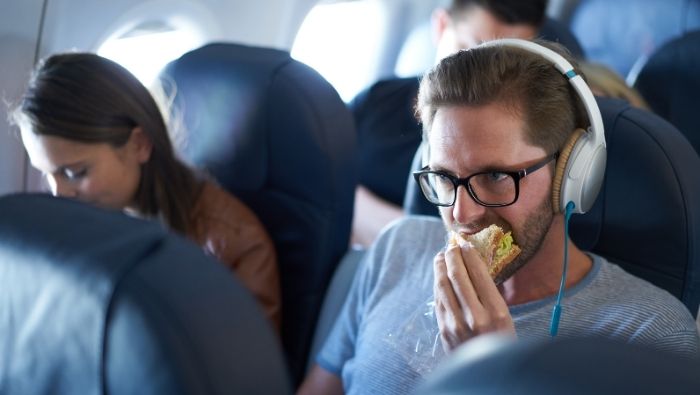 Use the majority of your travel dollars for vacation fun, not food. Use these tips to find affordable eats when you travel by air.
You're enjoying an ample portion of spinach lasagna, steamed broccoli, a whole wheat roll that's still hot from the oven, and a slice of cheese cake topped with strawberries for dessert.
A few decades or so ago, in the days when air travel was reasonably pleasant and uncomplicated, a passenger could have expected such a meal or even a special meal like diabetic friendly or vegetarian on most any air flight. It was part of the customer service that most air carriers promised and delivered.
These days, getting onto a plane is a little like heading off to school. You either bring a lunch from home, or you purchase from a limited set of unhealthy, overpriced choices at the airport or on the plane. It's a poor default option for eating that results from limited time or no planning.
A planned grocery trip and some effort in the kitchen is time well spent before an air trip.
When you take the family on a road trip, you often pack a cooler with treats and beverages. Though you won't be bringing a cooler on a plane and you have limited space for carrying extras, there are smart ways to bring food on your next flight.
Since most flights longer than a certain number of minutes still provide free beverages, don't worry too much about drinks. However, you may want to carry an empty water bottle that you can fill in a drinking fountain after you pass through the security gates.
Start living better for less.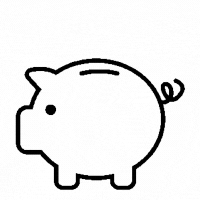 Subscribe to get money-saving content by email that can help you stretch your dollars further.
Twice each week you'll receive articles and tips that can help you free up and keep more of your hard-earned money, even on the tightest of budgets.
Subscribers receive a free copy of our eBook Little Luxuries: 130 Ways to Live Better for Less.
We respect your privacy. Unsubscribe at any time.
Fresh fruit is an obvious food to pack.
Apples and oranges are sturdy and can be thrown into a carry-on bag without trouble. Healthy, but less durable, are fruits like bananas or grapes.
Fresh vegetables such as baby carrots or celery sticks make great travel snacks, also. Dried fruit, though often pricey, is still more affordable and healthy than most anything you can buy at an airport or on a plane.
Cheese and crackers are handy and nutritious when travelling.
The larger stores sell packets of these inexpensively. It's a small way to add a bit of protein to your diet when flying. Trail mix can be purchased before your trip more affordably than at the airport.
Or you can be creative and make your own trail mix with all of your favorite nuts and dried fruits. Your seatmate on the plane may possibly be one of the many people with a peanut allergy, so be thoughtful of that.
Less healthy, but reasonably affordable, are small bags of chips. Do your best to select the ones with the least salt and fat for optimal nutrition.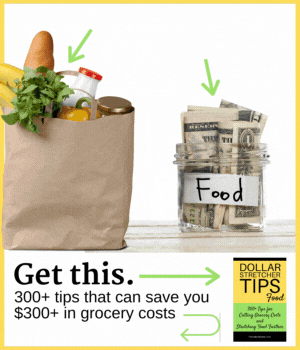 If you must eat at the airport, many of the options there are affordable and not detrimental to your health.
With the busy schedules that most people lead, buying, preparing, and packing food prior to a trip might not be very practical for most folks. There may be too many other more compelling priorities while getting ready for a trip. Pay attention to the choice of fast food establishments that exist near your airport departure gate.
Many places sell hearty sandwiches and wraps, often large enough to share with a family member while travelling. Choose something with the most protein and vitamins. Select whole grain bread if that's an option.
Beverages at the airport are almost always overpriced, especially if you visit one of the smoothie places or gourmet coffee shops. Keep your water bottle refilled with water from the airport drinking fountain. It's free and probably the healthiest beverage to drink when travelling or in flight.
Avoid the sit-down restaurants at the airport. Your meal will take more time, and even if you have a long layover, there are better ways to burn up extra time. And the restaurant food is more likely to cost more than the fast food spots, especially when you add in the fifteen percent for the tip.
Avoid spending money while on the plane whenever possible.
If you've brought food from home or shopped sensibly at the airport, you should have little reason to buy anything once you are on the plane. On most flights longer than an hour, complementary beverages are served. Avoid soda. It has no nutritious value and often is high in calories and sugar. Instead go for the fruit juice. Though high in salt, tomato juice is thicker than other juices and is loaded with vitamins and minerals.
Travelling is seldom cheap. When taking an air trip, you can stretch dollars with good planning prior to your trip and at the airport. Save your money for the exciting adventures and experiences of your vacation. You'll be thankful that you did!
About the Author
Debra is an occupational therapist, accountant, teacher and freelance writer. She is a writer for Advance for Occupational Therapy Practitioners. She also writes for Grand Magazine, has some items (fiction and non fiction) selling on Amazon.com (Kindle)
, has written several travel articles for the Champaign-Urbana News-Gazette and several articles for freelancewriting.com and volunteers as a money mentor for the University of Illinois Cooperative Extension money mentoring program. Learn more about her at DebraKarplus.blogspot.com.