Finding Affordable Drapes and Curtains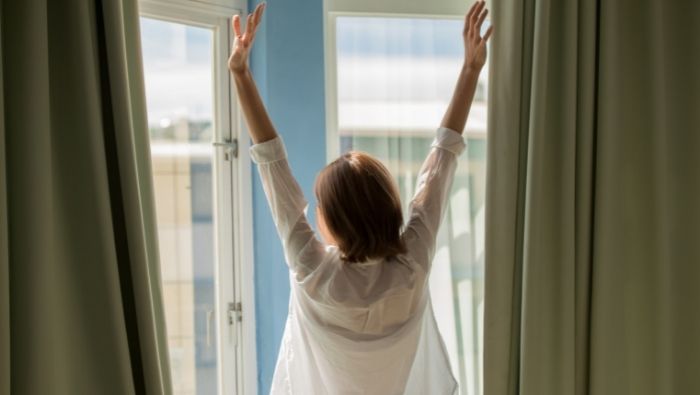 Would you like to spruce up your lackluster windows inexpensively? Or better block summer's heat and winter's chill? Use these guidelines for finding affordable drapes and curtains for your windows.
You just moved into a new home or maybe your current décor needs a bit of a makeover. Possibly you simply want to make your place more energy efficient.
The right window treatments can liven up an otherwise dull-looking room, and they have the ability to save money on home heating if selected properly.
So how do you begin sprucing up your lackluster or leaky windows in an affordable way?
Knowing the specifications of what you want to buy is your first step.
Measure the length and width of the window area that you want covered. Standard lengths of curtains and drapes are 45 inches, 63 inches, 84 inches, 95 inches, and 108 inches. Then determine the width of the window and see what width curtain or drape is recommended.
Be careful when buying drapes as they often come in packages of one panel, typically 42 inches. For most windows, you will need two. Longer drapery panels typically cost more than shorter ones.
Patio doors are a special consideration. You can get two drapery panels at 52 inches wide or one extra wide 104-inch panel that will move to the side when you want the patio door exposed.
Also pay attention to the top in terms of how that drape or curtain will be hung. Curtains often have a pocket that a lightweight rod goes through. Drapes have several additional options such as pleats for which you will need special drapery hooks and a traverse rod or grommets that require a rod that's much wider in diameter.
You may be surprised at the many colors from which to choose. Your choice of browns, for example, is greater than the crayons in a box of 64! Wheat, cappuccino, coffee, and chocolate are all different shades of brown. When you are shopping for draperies, try to bring something from your room like throw pillows, so you can select an appropriate color.
Start living better for less.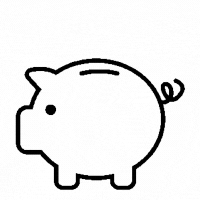 Subscribe to get money-saving content by email that can help you stretch your dollars further.
Twice each week you'll receive articles and tips that can help you free up and keep more of your hard-earned money, even on the tightest of budgets.
Subscribers receive a free copy of our eBook Little Luxuries: 130 Ways to Live Better for Less.
We respect your privacy. Unsubscribe at any time.
Many drapes claim to be energy efficient or blackout. Be sure they really are!
Some drapes really can lower your heating and cooling bills because they truly are energy efficient. Typically, these panels are lined with thermal or insulated materials. If you search online or ask an expert, an answer as to how much energy is actually saved on truly energy efficient panels will be difficult to pin down.
Don't take the term "energy efficient" at face value because many panels make this claim, but if you hold them up to a sunny window, you will discover that they neither block out light nor tone down the heat from the sun. According to GreenBuildingAdvisor.com, regular curtains or drapes will not be energy saving at all. "Energy efficient" may simply mean that hanging that drape makes your room more energy efficient than it would be with no window treatment.
Take your time selecting a curtain or drapery rod.
Buy your rod when you are selecting your curtain or drape. Be sure it is the correct length across the window. Buying one that adjusts to the width you desire may cost more, but it may make it easier to get the desired width. Also be sure the diameter of the rod is appropriate; drapes with grommets will need the wider rod.
Also be sure the rod can support the weight of the drape. A real energy-efficient drape that is lined is generally heavier and needs a sturdier rod, often one with two brackets for the ends and also one for the middle.
You will discover a range of colors for rods, such as nickel or bronze. Expect to pay anywhere from about $15 to $45, depending on the size of your drapery rod and how decorative it is.
Your room will look quite different with new window treatments. Take your time when shopping for curtains and drapes.
About the Author
Debra is an occupational therapist, accountant, teacher and freelance writer. She is a writer for Advance for Occupational Therapy Practitioners. She also writes for Grand Magazine, has some items (fiction and non fiction) selling on Amazon.com (Kindle)
, has written several travel articles for the Champaign-Urbana News-Gazette and several articles for freelancewriting.com and volunteers as a money mentor for the University of Illinois Cooperative Extension money mentoring program. Learn more about her at DebraKarplus.blogspot.com.