Do Laundry Balls Really Work?
Do laundry balls really work? And more importantly, are they worth the cost? Our frugal readers share the pros and cons of replacing laundry detergents and fabric softeners with laundry balls.
Dear Dollar Stretcher,
I've seen laundry balls in the store which can be placed in the washer to take the place of laundry detergents, fabric softeners, and the like. They are reusable and are supposed to clean clothing with less damage to cloth and machine.
Have you used this product? If so, do laundry balls work? If so, how much do they cost compared to detergents and softeners and how often do they need to be replaced?
Laundered-out in Tulsa
Do Laundry Balls Really Work?
Neither I nor Mrs. Dollar Stretcher know enough about laundry balls to speak to their effectiveness so I asked our frugal readers who are skilled at saving money in the laundry room to weigh in. Here are the many pros, cons and tips they submitted for the effectiveness and cost-savings of using laundry balls.
editor's note: Readers responded with answers about both types of balls. Some claim that they replace detergent, while others are just a dispenser for your detergent. Still, there's a wide variety of opinion. You almost begin to wonder if we've rediscovered washing clothes using rocks at the side of the river. You'll need to make up your own mind!
A Warning about Laundry Ball Claims
The Oregonian newspaper ran an article on one laundry ball manufacturer who was in trouble with the Oregon Attorney General's office for making unfounded claims. It does nothing but bounce around in the wash, possibly providing slightly more agitation, but cannot and does not provide any change in the "ionic makeup" of the wash water. This is chemically impossible. It is one of those "if it sounds too good to be true it is" products. You could go purchase a toy ball and put it in your washer and it would be the exact same thing. Don't get scammed!
Lisa H in Aloha, OR
Start living better for less.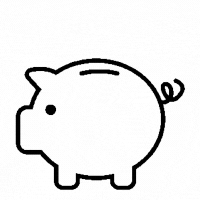 Subscribe to get money-saving content by email that can help you stretch your dollars further.
Twice each week you'll receive articles and tips that can help you free up and keep more of your hard-earned money, even on the tightest of budgets.
Subscribers receive a free copy of our eBook Little Luxuries: 130 Ways to Live Better for Less.
We respect your privacy. Unsubscribe at any time.
Laundry Balls Are Useless
I once caught the tail end of a tv consumer segment on this product (or a similar one). I missed all but the conclusion, so I'm not sure precisely how it was conducted (or by whom). The test was a) the ball; b) regular detergent; c) nothing at all. They could see no difference between the laundry washed with the ball thingy and the laundry washed with no detergent at all. Then they quoted the manufacturer as saying that they stood by their claims. The "regular people" who took place in the test seemed convinced that the product was useless.
Kathy S.
I Borrowed Neighbor's First…It Worked!
A friend loaned us a laundry ball for a week to try it out. I was very doubtful, but it really worked. I washed about 15 loads of clothes, and they smelled, looked, and felt clean. They also didn't have static cling even when dried in the dryer (With one exception – I left a load of whites in the washer overnight, then dried them, and they were staticy). 
was quite impressed, but still did not buy it. They were guaranteed for 6 months, but supposed to last for about 2000 loads of wash. While, I could definitely save money over buying detergent and softener for 2000 loads, I was concerned that it would accidentally get in the dryer or get dropped and broken (I have 7 children so this is a real possibility) long before I had used it up. I would also be interested in talking to someone who had used it for a year or so and see if it still worked as well.
Pat
Laundary Balls are a Scam
I, too, was almost lured into buying ceramic laundry discs. After much research, I found information on the web about them. Although the discs are still very widely available, mainly through various catalogs, **they are a scam**. 
My personal tips for saving money on laundry are:
Use about 1/4 the detergent recommended.
Don't use fabric softener every time–only use it occasionally. Instead, use a little white vinegar in the rinse cycle. Your clothes will be cleaner and you will save money too!
Mrs. TW
Others Like Laundry Balls…I Don't
I'm responding to the reader who asked about the laundry balls. I know several people who like them, but when I tried one I was extremely disappointed. I think somebody is making a lot of money off hogwash. My advice: don't buy them!
Tessa H
The Laundry Balls We Tried Didn't Work
My fathter-in-law purchased one of these balls for me. It is supposed to last for 5 years. The ball was about the size of a tennis ball and the kind that had fluid in the inside.
It would have been worth the money if it actually worked.
I followed all of the directions and used it faithfully for 2 months. I also used the recommended borax for a boost to my extra dirty laundry (dishtowels, rags, etc.). At first it seemed like it was working fine, but we noticed that our clothes smelled off and no matter how many times I washed them, they still smelled. I'm back to using detergent and very glad I am. My recommendation would be not to waste your money.
Anne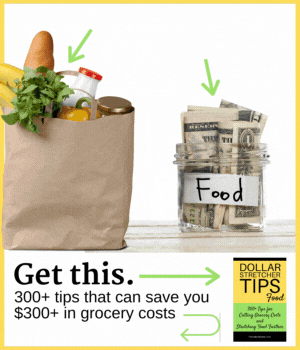 I Use Laundry Disks
I've used a laundry disk that works on the same principle. It works just fine. Took out stains, eliminated odors and best of all, I didn't have to worry about spilling any. I would recommend this to everyone but most especially for people that are allergic to detergent or just have sensitive skin. Not to mention it keeps from polluting the water supply.
Candy
The Dispenser Type of Laundry Ball Works
I picked up my laundry detergent ball at our local WalMart. I love it. All you have to do is put your fabric softner in it (liquid) and toss it in on top of the clothes and you are set to go. It dispenses the softner all by itself, you never have to worry about forgetting to add the fabric softner.
I've had mine for over a year now and have not had to replace it and I do about 8-10 loads of laundry a week. It's a good buy! I'd be lost without it!
RR
Disappointed with the Effectiveness of Laundry Balls
I have used the balls intended for fabric softener and was very disappointed. The softner part worked great but during the spin cycle the ball floated to the top, spun with the laundry and rubbed against the lip of the machine. This resulted in a ball with a deep groove in it often puncturing a hole. With softner leaking out of this hole during the washing process, I found that nearly every week, the ball had to be replaced. Not very frugal.
I recommend either dryer sheets or softner in a spray bottle method.
Laura P.
Laundry Balls Good for Those with Sensitive Skin
I've been using the laundry balls since summer because the detergent was making my skin irritated. The instructions say you should let them dry in the sun after each use and for stains you should use a stain treatment. After using them for three weeks I got used to them, the wash did come out clean, smelled fresh and was soft even when they were line dried.
P.S. They said the balls last about 60 washes or until the little beads inside get small and shake.
Ernest
Laundry Balls Are a Great Idea!
The laundry ball is a great idea! I have tried it but only for fabric softener. It's great for that though because I am constantly forgetting to add the stuff in the rinse cycle. I have never heard of it being used for detergent though, and it would seem a waste to use it for that since no one forgets to add soap at the beginning of the wash, although it might be good for powdered soaps not ruining the fabrics I suppose.
I have seen them in stores for as low as $1.99. And like I said before, if you are forgetful like I am, it comes in handy to have the ball do the remembering for you.
Angela M.
Buying Our Second Set of Laundry Balls
We have been using a product for about three years now. The first set of three discs lasted about two years. We are now on our second set of three discs, but I have seen an ad for one bigger unit that is supposed to take the place of the three discs. It is supposed to be good for "up to 2 years (500 loads)". They are advertised to use instead of laundry detergent or with heavily soiled laundry – with a teaspoon or so of detergent.
Our experience has been good over all. Greasy stains do not seem to wash out well and whites get a little dingy over time. But the clothes usually smell and look fresh and clean. I usually treat greasy stains with a little detergent before washing and I use a little detergent in with my whites.
Nancy C.