Do-It-Yourself Upholstery: Easy, Affordable Tips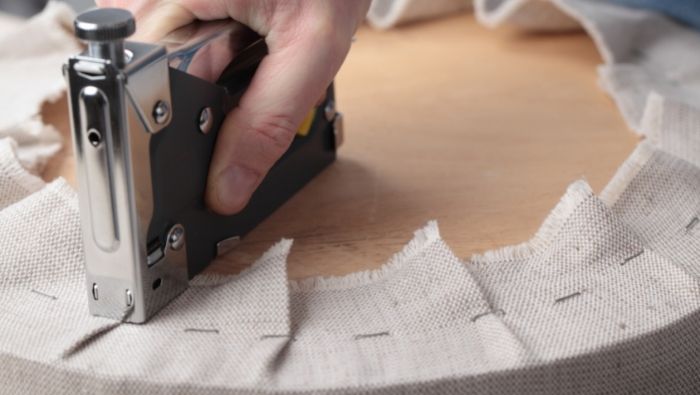 Should you consider do-it-yourself upholstery for old furniture? Or are there ways to get a discount job? Our frugal readers offer easy and affordable tips and suggestions.
Dear Dollar Stretcher,
I just purchased a beautiful chair from a thrift store for $40. I need to recover it to match my couch. It is similar to a wingback. I have received quotes from $375 on up to $500. That is out of the question.
Do any of your readers have suggestions for cost-effective upholstery? I've already checked out a book from the library on Do-It-Yourself-Upholstery. It is very intimidating. Don't know if I'm up for that challenge. Any suggestions?
Twyla
Check Into Classes
In response to the person with the chair that needs reupholstering. In a similar situation I signed up for an upholstery class at a local community college. The cost of the class and supplies was much less then getting the chair upholstered by a professional.
The class had all the equipment needed (heavy duty sewing machines, space to work, etc.) and an instructor to guide me through the process. I did this twice. Another time I took a class to upholster a chair and at the same time I upholstered a matching couch at home.
I brought the fabric for the couch to the class when I needed to machine sew a piece. At the end of the class I had a matching sofa and chair set for my living room. The finished products turned out really nice.
Joy
Start living better for less.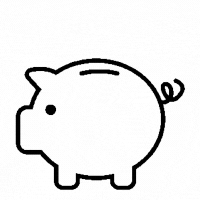 Subscribe to get money-saving content by email that can help you stretch your dollars further.
Twice each week you'll receive articles and tips that can help you free up and keep more of your hard-earned money, even on the tightest of budgets.
Subscribers receive a free copy of our eBook Little Luxuries: 130 Ways to Live Better for Less.
We respect your privacy. Unsubscribe at any time.
What About Slipcovers?
Great deal on the chair! Reupholstering chairs isn't as hard as it looks, and you already checked out the book. If you are not interested in that, try making a slipcover.
I have an old Simplicity Sewing book that shows how to sew your own slipcovers. Try the library again or find a tutorial online. Or you can go for the casual look and just 'wing it'. Get a good looking bed sheet (for the no sew option) and drape it over the chair. Get a package of upholstery tacks and tuck here, tack there, keep the staple gun handy, and maybe add a ribbon and bow across the back. When it gets dirty, or you want a different look, just pop it off and toss it in the washer.
Just be careful when taking off the old and use that as a pattern so the new material will fit perfect.
Bob
An Unusual Upholstery Shop
I am not sure if this is a national project, but here in Massachusetts, the best and cheapest place to get your stuff redone is at one of the state prisons! Yes, really!
My mom had a slipper chair redone and it cost her about 1/3 of retail and they did a far better job. The welting was perfectly straight, the plaids matched exactly and they sent back a lot of fabric, even though she was told by a professional that he would need extra yardage since the plaid was "tricky".
You can call and ask, although you might have to dig a little. The first couple of people my mom talked to didn't know what she was talking about – she had to ask for the warden's office to get someone who knew about the program.
Bren
An Easier Way to Go
You might want to make a fitted slip cover. I took a class at Jo Ann's Fabric and learned how to do it and turned a $5 chair into a nice addition to our house. The class cost $85 and the material was $60 so the chair cost $150.00. The nice thing is that I now know how to do it and have done two other chairs for my sister and am doing another for myself. I also just finished a loose cover for a free sofa that she got. She spent $80 on material and will also pay me $20 for making it. Not a bad deal for her!
They are really easy to make you just need some instruction if you have never done it before. Or you might be able to find some one like me who can make it for you for a reasonable price.
Cassandra
Check Out the Web
You are in luck! Check out Sure Fit, Inc. Slipcovers by Mail at surefit.com. I did and found they have beautiful styles and fabric choices. Sadly, I can't use them with my living room set, but I hope to find a great used chair for my living room, and blend it into my decorating style with one of their great covers! What a savings!
Karen
Tricks of the Trade
I have upholstered a couch and several chairs, all without a manual. I am an experienced seamstress, however. The trick is to take the present upholstery apart piece by piece, saving any cardboard or piping, while paying close attention to how it was put together. The cardboard and piping should be saved to be used as a measure for cutting new pieces, or for reusing if you can't find similar materials. Pay attention to where the upholstery was stapled, tacked and pleated, and how crisp edges were created. Save the old upholstery as a pattern for the new upholstery, realizing that the old upholstery will be stretched out of shape somewhat.
Then sew it up, if needed, and attach it to the chair frame, pulling the fabric taut. I have found very nice upholstery fabrics at discount stores that sell factory-end pieces, significantly reducing the cost of the upholstery.
The first project I tackled, when I was young and naïve, was a couch with curves and pleats, using a large plaid pattern. I had the patience and diligence then to carefully tend to the pattern matching. It turned out great, but I'd be more careful today about choosing a pattern with the shape of the furniture in mind.
Cheryl