Cutting the Cost of Dog Food
You want to feed your dog a quality dog food, but a higher price point does not mean you're buying a superior product. We compare kibble prices and explain how you can determine the quality of the food you're buying for your pup.
Your dog is part of the family who deserves the best and that includes the best dog food, but premium dog food can be costly. Over time the prices can add up.
According to the American Pet Products Association, pet owners spent approximately $31.7 billion on pet food in 2019. Now that's a lot of kibble and bits. The good news is you don't have to break the bank to give your pooch quality dog food, and you can save hundreds of dollars a year by switching to the right dog food.
Tips for Finding Good-Quality, Inexpensive Dog Food
Most people think that they have to buy an expensive brand of dog food to get premium quality, but the truth is most expensive dog food is not always the best choice. There are several brands of dog food that are just as healthy for your dog as the expensive brands. The trick is to pay close attention to the first two to three ingredients.
Does Buying Pricier Dog Food Mean Better?
There are a lot of misinformed dog owners who don't realize that even some of the most top rated dog foods like Royal Canine and Adult Hill's dog food that sells for about $3.78 a pound is pure garbage. The first two ingredients in Royal Canine are chicken by-product-meal and corn gluten and the first two ingredients in Adult Hill are corn and pork fat. Yuck! No one wants to waste money on an expensive product that advertises quality but produces junk that has no nutritional value and empty calories.
Now let's look at the first two ingredients and price in some of the most expensive brands of dog food. Prices are continually changing, but those that are the best value today will likely be high on the value list tomorrow.
Horizon Amicus Dog Food
Weight: 5.5 lbs.
Price: $26.37
Price Per Pound: $4.79
The First Two: turkey and chicken meal
Blue Buffalo Wilderness Dog Food
Weight: 24 lbs.
Price: $53.26
Price Per Pound: $2.22
The First Two: salmon and chicken meal
Start living better for less.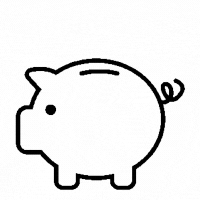 Subscribe to get money-saving content by email that can help you stretch your dollars further.
Twice each week you'll receive articles and tips that can help you free up and keep more of your hard-earned money, even on the tightest of budgets.
Subscribers receive a free copy of our eBook Little Luxuries: 130 Ways to Live Better for Less.
We respect your privacy. Unsubscribe at any time.
Now let's compare the two first ingredients and price to affordable premium dog food brands:
Pure Balance
Weight: 30 lbs.
Price: $34.44
Price Per Pound: $1.15
The First Two: chicken and rice
Victor Dog Hi-Pro Plus
Weight: 40 lbs.
Price: $49.99
Price Per Pound: $1.25
The First Two: beef and grain
As you can see, you can get less pricey premium dog food with quality ingredients. You just have to read the ingredients and do the math to see which brand of dog food will give you the best value pound per pound, saving you hundreds of dollars a year.
For instance, if you switched from buying Blue Buffalo, which goes for $2.22 a pound, to one of the affordable premium brands of dog food like Pure Balance that goes for around $1.15 a pound, you'll pay almost half the price. Instead of paying $53 for 24 pounds of Blue Buffalo dog food, you'll pay around $34 and get six more pounds of dog food for half the price.
Buying Dog Food in Bulk Can Save you Money
You can save even more by buying in bulk. You will get more per dollar if you buy dog food from warehouse stores like Sam's Club and Costco. Let's say you spend $250 a year on Horizon Amicus Dog Food that goes for $4.79 a pound, and then switch to Members Mark Dog Food sold at Sam's Club that sells for $.36 a pound, you would spend less than half the price and get twice as much dog food because you wouldn't have to buy as often when you buy in bulk. Here is what some of the retail warehouses have to offer:
Sam's Club Brand of Dog Food
Members Mark Complete Nutrition Dog Food
Weight: 55 pounds
Price Per Pound: 36 cents
Price: $20
The First Two: lamb and chicken meal
Costco Brand of Dog Food
Kirkland Natures Domain
Weight: 35 pounds
Price: $43.99
Price Per Pound: $1.25
The First Two: turkey meal and sweet potato
Don't trust a label and do your own homework. Your research will pay off and save you a ton of money in the long run.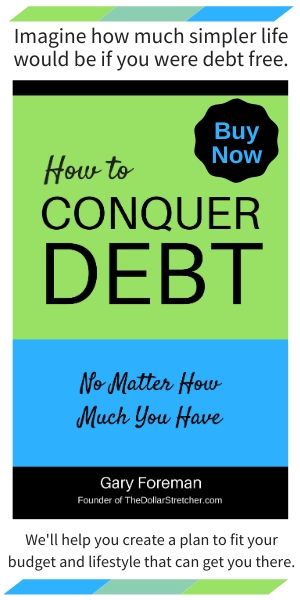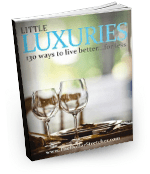 Subscribe to The Dollar Stretcher, our free twice-weekly newsletter aimed at helping you live better for less on the money you already have!
Subscribers get a copy of our ebook Little Luxuries: 130 Ways to Live Better...For Less for FREE!