Cheap Walkway Ideas (Easy and DIY)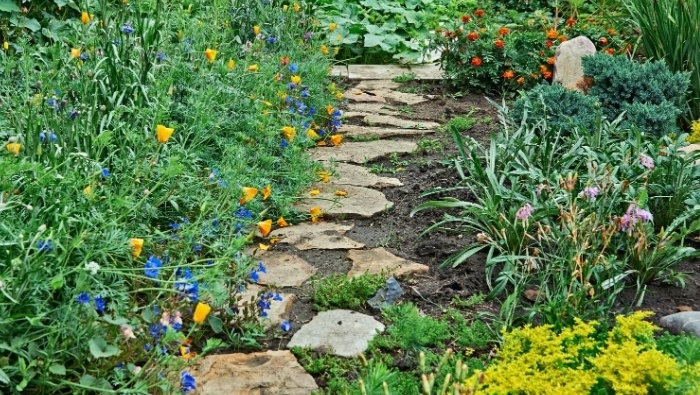 If you are looking to put in an easy inexpensive do-it-yourself walkway, try one of these cheap walkway ideas that worked for our frugal readers.
Dear Dollar Stretcher,
I would like to build a walkway around the front of my home and would like to know if anyone has any ideas for an economical plan. The walkway area is 4 feet wide and about 20 feet long with planters already in place with capacity for plant space of 2 feet. The original walkway was made of natural stone, but these were transferred to the back for a patio. I appreciate any help you may render for cheap walkway ideas that are DIY, but easy.
Thanks,
Vela
Looking for Cheap Walkway Ideas?
We asked our frugal readers for their cheap walkway ideas. Read on for their best suggestions for creating an inexpensive DIY walkway that is both easy on the budget and easy to do:
Use Plastic Concrete Patterns for an Easy Walkway Option
We used the plastic grid type mold that is sold at hardware stores (like Lowes or Home Depot) or discount stores (like WalMart, K-Mart, Target) to create a walkway with great success. You just prepare your soil by smoothing it out and removing any stones or pebbles and then lay your plastic grid down and pour cement in it. It's very easy and creates the look of bricks or cobblestones. You can also add inexpensive dye to your cement to give it a rosy tint like brick. Cement is just about the cheapest material to use.
JMB in KS
Start living better for less.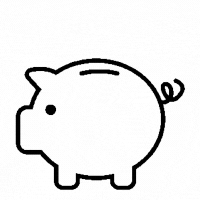 Subscribe to get money-saving content by email that can help you stretch your dollars further.
Twice each week you'll receive articles and tips that can help you free up and keep more of your hard-earned money, even on the tightest of budgets.
Subscribers receive a free copy of our eBook Little Luxuries: 130 Ways to Live Better for Less.
We respect your privacy. Unsubscribe at any time.
A Recycled Cement Walkway Could Cost You Nothing but Time
Something my sister did to make her own patio might also work for a walkway. She collected broken pieces of cement from someone who was ripping it up, broke it into manageable pieces and various shapes and made a beautiful patio by arranging the pieces like you would do with flagstone or other material and filled the cracks with small stones and pebbles from a nearby river bed. It looks great and only cost her time.
Joan W.
Try Decorated Concrete for a Unique Cheap Walkway
We did this in our yard. You will need a supply of used foil pie or tart tins, "mix your own" concrete, a bucket or wheelbarrow or other mixing container and water. Coat the tins with WD-40, cooking spray or any slick release agent. Mix the concrete to instructions. Pour it into the tins and let dry in the sun. Pop them out and you have your own pavers.
We decorated our pavers by using cement colorant, broken pieces of pottery, plates, ceramics, marbles, even leafs etc. To do that, you put in whatever you want to in the tin before you pour the cement in. The items will dry into the top of the paver. We used various sized tins, and that offered variety in the walk path. I think we figured that we saved nearly $250 by not buying ready-made pavers, and had a total blast doing it. If you chose, you can really level the top of the cement once poured, let it set up some, and do hand prints in them, or what you like, then use that side for the top.
Simone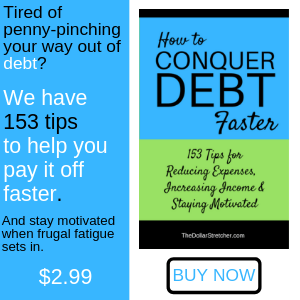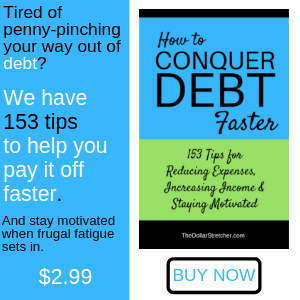 Crushed Stones or Mulch Make the Cheapest Walkways
One of the least expensive walks are of gravel or crushed stone (granite, limestone, etc.), It can be hard to walk on for some individuals. I myself like mulch placed between landscape timbers recessed into the ground. Be sure to place a weedblock fabric under whatever you decide to use. It will help you to avoid those pesky weed pulling adventures.
If you can afford them, precast blocks which come in a variety of shapes colors and textures make for a nice decorative touch and will help control dirt tracking into the house.
WB
Try Homemade Concete Molds for an Easy Walkway
Why not do as I did, and just make those lovely home made concrete slabs. You can find the instructions in almost any craft book from the library. I used plaster of paris, but my neighbor used concrete. Mix according to directions, pour into any square or whatever shape you want. I used pizza boxes, and filled half way.
I then decorated each one differently, adding dried flowers etc, then just let dry. When finished I pushed into the ground. Three of them have the names of my grandchildren, which they love to see when they visit! I even had them put their hand and footprints in their own. Be creative and have some fun! I sure did!
KTM
Think Beyond the Walkway
I would suggest you create a tiny but inviting garden and social center in your little space. More people are focusing on getting to know their neighbors a little bit, and this is a great way to do it! First temporarily remove the planters, and save them. This will allow you to create a walkway which is not one long narrow path from street to door. If you watch for deals, you can pick up pink concrete patio blocks for around 85 cents each. You'll need about 100 for a "winding walkway 3 feet wide and 20 feet long.
Design the walking area, clear it of rocks, level it out, and lay down landscape netting, available in 3′ wide strips in 50′ lengths for about $4. This keeps the weeds from coming up. Over that spread about 1 1/2″ of sand, dampen and compact down. Lay the blocks in a pattern you like. Along the edges use plastic edging to keep the blocks from slipping. The prices vary, but the cheapest I've seen is about $10 for the amount you'll need.
Now you can replace the planters, or use barkdust over landscape netting, and find interesting display pieces to scatter about, with pots of small trees, flowers, or whatever appeals to you. I live fairly near the ocean and mountains, so my front yard has a few driftwood pieces, interesting rocks from hiking trips, one potted tree, and a homemade pond which cost $50 (the pump). I scatter colorful flowers in spring, and have potted tomatoes, sugar peas growing up a wall, a cucumber plant in one small corner, and a zucchini plant in another. I even saved enough room to put a very small round table and 2 chairs.
People walk by and first ask why I have all this in front instead of in back. Then when we've visited for a few minutes they understand they are the reason why! Whatever you decide to do, have fun with it and enjoy!
Sassy in Oregon
Construction Debris and Expertise
Cheap sources for materials would come from construction sites – discarded bricks or concrete block slices. I apprenticed myself out to a contractor this last spring in hopes of learning some of the trade, and to raid his "garbage" pile at the end of each day. I was rewarded on both fronts.
The on-site mason even sliced the discarded concrete blocks to my specifications when he had spare time. These places are a haven for 2×4 sections, 4×4 sections, pallets, bricks, rebar sections (which make handy fencing sections for gardens), air-gun nails (lying around on the ground still in their bands and gun-ready), you name it! A contractor's garbage is a landscaper's dream come true!
Heidi M.
National Park Inspiration
We were recently at Zion National Park. They have a brand-new visitor center, and the parking lot was very interesting. I think it was asphalt underneath, but the top was small red rocks, like you would see in the area. These rocks were imbedded in the asphalt, not just loose on top. The appearance of the parking area was very nice; it looked like red rock. But at the same time, it was durable and less expensive, because of the layer underneath. You could use this general idea and modify it to use some type of material from the area in which you live.
Lisa A.