The Benefits of Doing an End-of-Summer Clean Out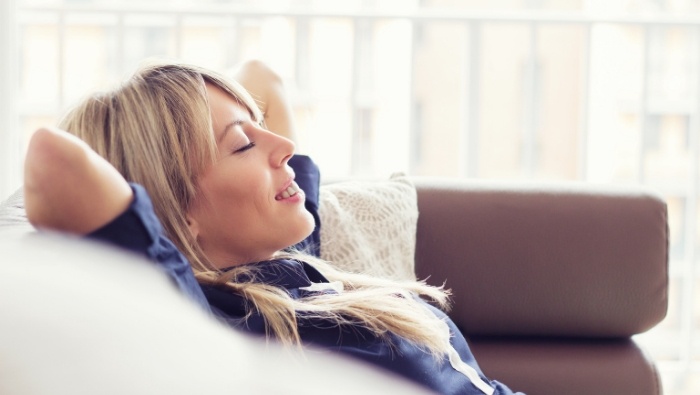 As overwhelming as a clean out can seem, the benefits of doing an end-of-summer clean out can be well worth it both mentally and financially. Read on to see the 8 ways a clean out can benefit you.
Didn't get your spring cleaning done at the beginning of the year? End-of-summer clean outs are just as good of an option. And cleaning unnecessary items from your space can be freeing for your brain and your budget come fall since the benefits of doing an end-of-summer clean out can be both mental and financial.
8 Benefits of Doing an End-of-Summer Clean Out
Getting excited about the task is a fantastic first step, so keep reading for some motivation on how doing an end-of-summer clean out could benefit you.
1. It can be a fun family event.
Those who have school-aged children can turn the clean out into a family event before school starts.
Everyone can inspire each other to part with unneeded items, then reward their hard work with a favorite meal to enjoy together. Think about using this time as a way to talk to each other about family history as you come across old pictures.
2. You're more organized for the school year.
When you and/or your kids are in school, you know how hectic things can be while classes are in session. When everything is where it's supposed to be and you know what you have, it is easier to get things done and get out the door in the morning. No more searching through packed closets, drawers and piles to find what you need.
While you're cleaning, you may even discover items like extra notebooks and other supplies that you can use for the new school year. Fewer school supplies to buy means more money in your pocket.
Start living better for less.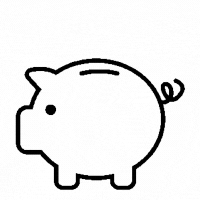 Subscribe to get money-saving content by email that can help you stretch your dollars further.
Twice each week you'll receive articles and tips that can help you free up and keep more of your hard-earned money, even on the tightest of budgets.
Subscribers receive a free copy of our eBook Little Luxuries: 130 Ways to Live Better for Less.
We respect your privacy. Unsubscribe at any time.
3. New autumn and winter outfits may appear.
While doing your end-of-summer clean out, you might suddenly have a bunch of "new" outfits to wear for the colder months just by going through the clothes you already have. Sometimes in the fast pace of day-to-day life, certain pieces of clothing may get misplaced, or you might simply have forgotten you have them. Unearthing them is like obtaining new pieces for your wardrobe without spending a penny.
4. You're not repacking unworn clothing.
If you're someone who packs their clothes away from one season to the next, doing an end-of-summer clean out allows you to rid your wardrobe of spring and summer clothes that you know deep down you're not going to wear again. You could donate or sell the clothing you're not going to keep rather than have them take up space when you pack them away in closets, drawers or boxes for another year.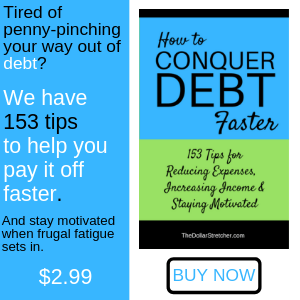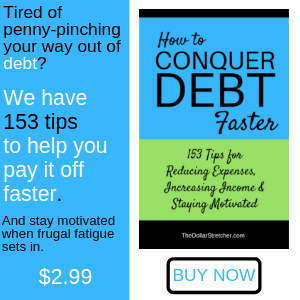 5. You're clearing space of unwanted outdoor summer items.
The end of summer is an ideal time to analyze what outdoor items you're not going to use again. Start with ones you barely used or didn't use at all, but also consider those that are in poor condition.
For example, do you have outdoor furniture that's severely rusted or damaged, pool floats that sat off to the side all season, or a swing set that hasn't been played on in years? Those are great items to consider eliminating from your home.
Planning ahead for next year gives you time to find amazing deals on items you're eventually going to replace, like the outdoor furniture, rather than paying full price when you need them.
6. It's an opportunity to make extra cash.
Speaking of selling items, decluttering at the end of summer isn't just an excellent way to get rid of items you no longer want. It's also a way to bring in extra cash. Use the extra bucks for a quick vacation before fall starts or for the upcoming holiday season.
7. You could decrease stress levels.
For many, having clutter around the home boosts stress levels, even if you don't see it regularly but still know it's there. Removing the clutter could help you create a calmer space where you're able to relax in an environment that makes you feel happy.
8. You're getting a head start on the holidays.
Those who have loved ones over for the holidays know the struggle of dealing with clutter at the same time. You're hoping no one goes into a certain room or closet, and you're trying to make room for decorations you want in specific spaces. Doing an end-of-summer clean out means you'll be able to have your home all set and ready before the holidays sneak up fast.
As overwhelming as a clean out can seem, the benefits of doing an end-of-summer clean out are well worth it. Chances are you're going to be happy you did it when you see so many items disposed of, donated or sold. You don't necessarily have to do it all in a day or two. Scheduling time to do it may help it get done in a timely fashion.
Completing the task is like going into the new (busy!) season with a fresh start, ready to handle everything that comes your way, especially when you know you have a clutter-free home to relax in and some extra cash in your pocket.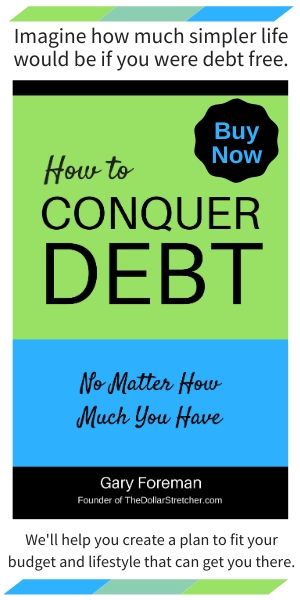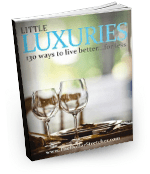 Subscribe to The Dollar Stretcher, our free twice-weekly newsletter aimed at helping you live better for less on the money you already have!
Subscribers get a copy of our ebook Little Luxuries: 130 Ways to Live Better...For Less for FREE!